There's no better vacation in the world than spending some time on an island. Not only will you be able to run on island time, but you can relax, regenerate, and leave feeling completely new.
Nantucket, an island in Massachusetts, is the perfect place to do this. It's near Cape Cod and is filled with breathtaking beaches and homes. Plus, there are tons of great places to shop, dine, and have fun!
Without further ado, here are a few of the best vacation rentals in Nantucket, the best Nantucket Airbnb, VRBO, and other properties for your next island vacation.
Nantucket Airbnb & VRBOs
When it comes to Nantucket vacation rentals with a pool, this one leads the pack! Not only is this beautiful saltwater pool private for guests of the house, but it's also conveniently located within walking distance to beaches and restaurants.
Sleeping up to 7, this beautiful home is full of luxury details like top tier bedding, a stone firepit, custom interior design, and more. If you're looking for a luxury Nantucket VRBO to host your next family or friends getaway, you've got to take a look at this one!
---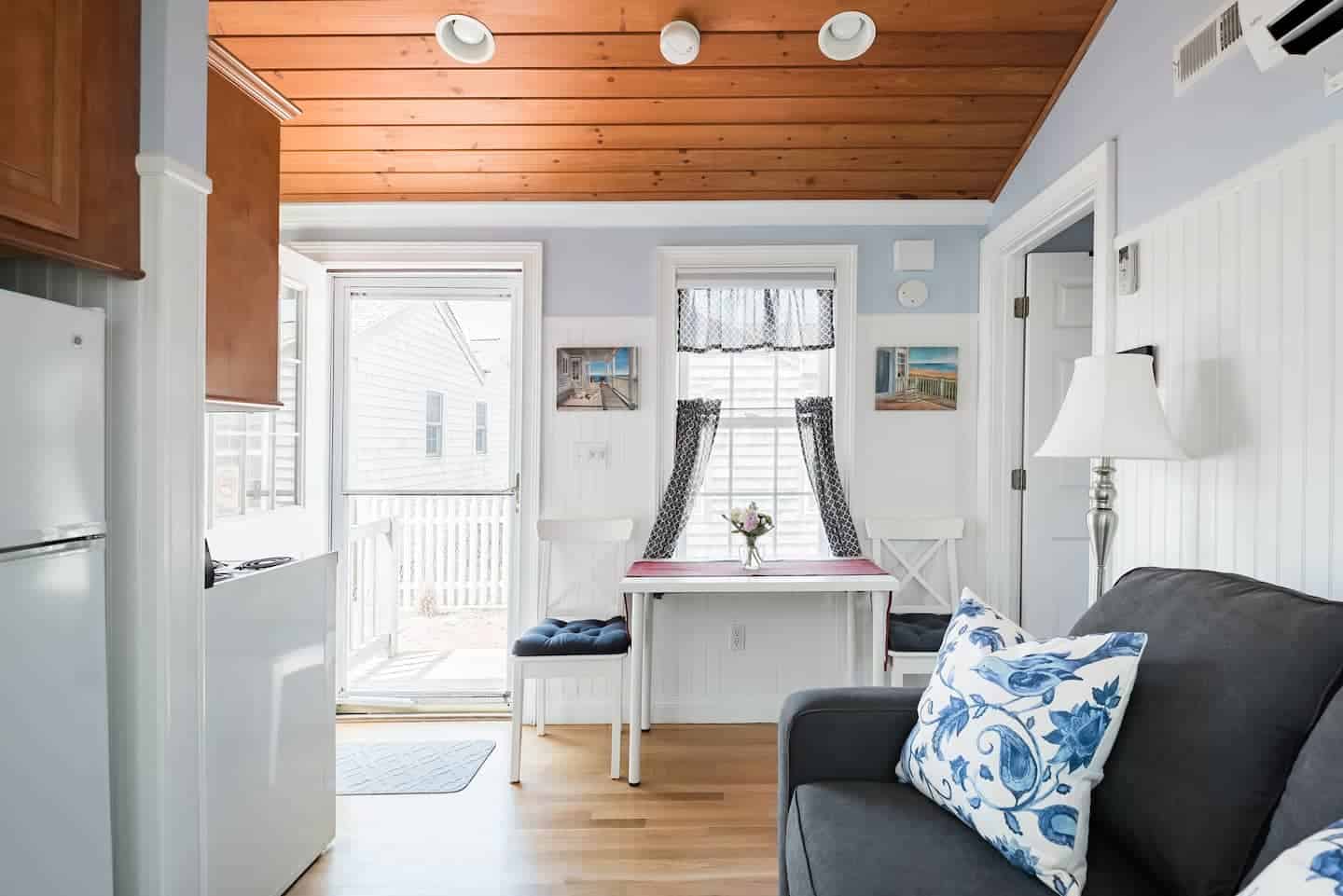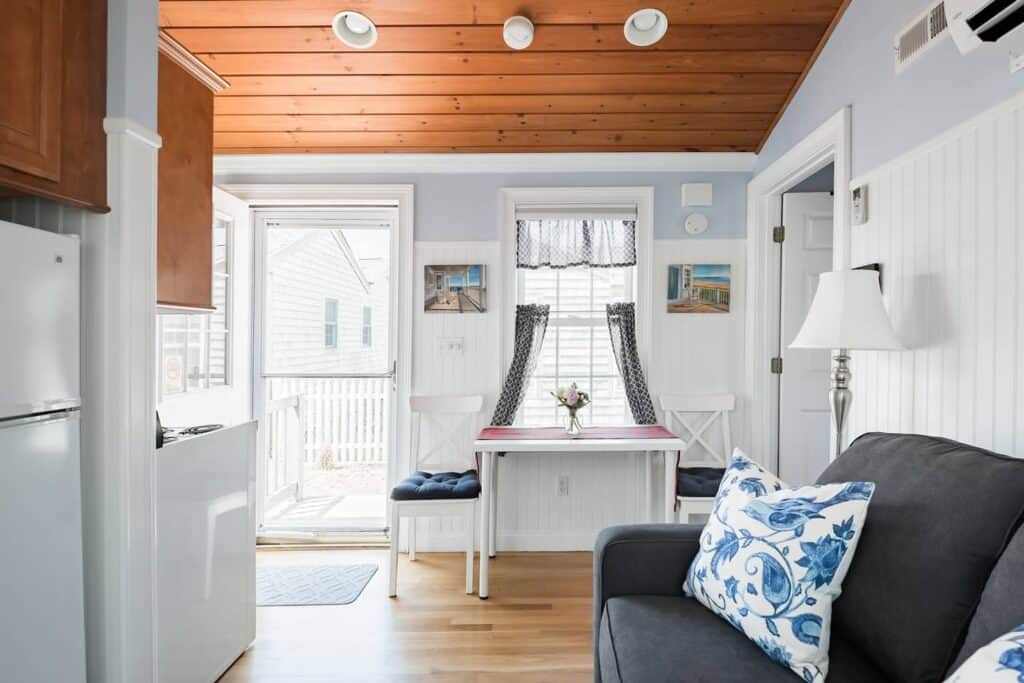 While this Airbnb isn't located on Nantucket exactly, it's located on Yarmouth, one of the best places to visit in Cape Cod. You can quickly get to Nantucket by taking a ferry. This beautiful home has a living room, full kitchen, one bedroom, and one bathroom.
The house can host up to two guests at a time because it's genuinely a cozy cottage! From the deck, you can easily see right out to Nantucket Sound so that you can wake up peacefully every morning. The interior is decorated with beachy elements throughout, including a paddle hanging on the living room wall!
See more: 15 Best Cape Cod Airbnb Rentals for a Dreamy Getaway
---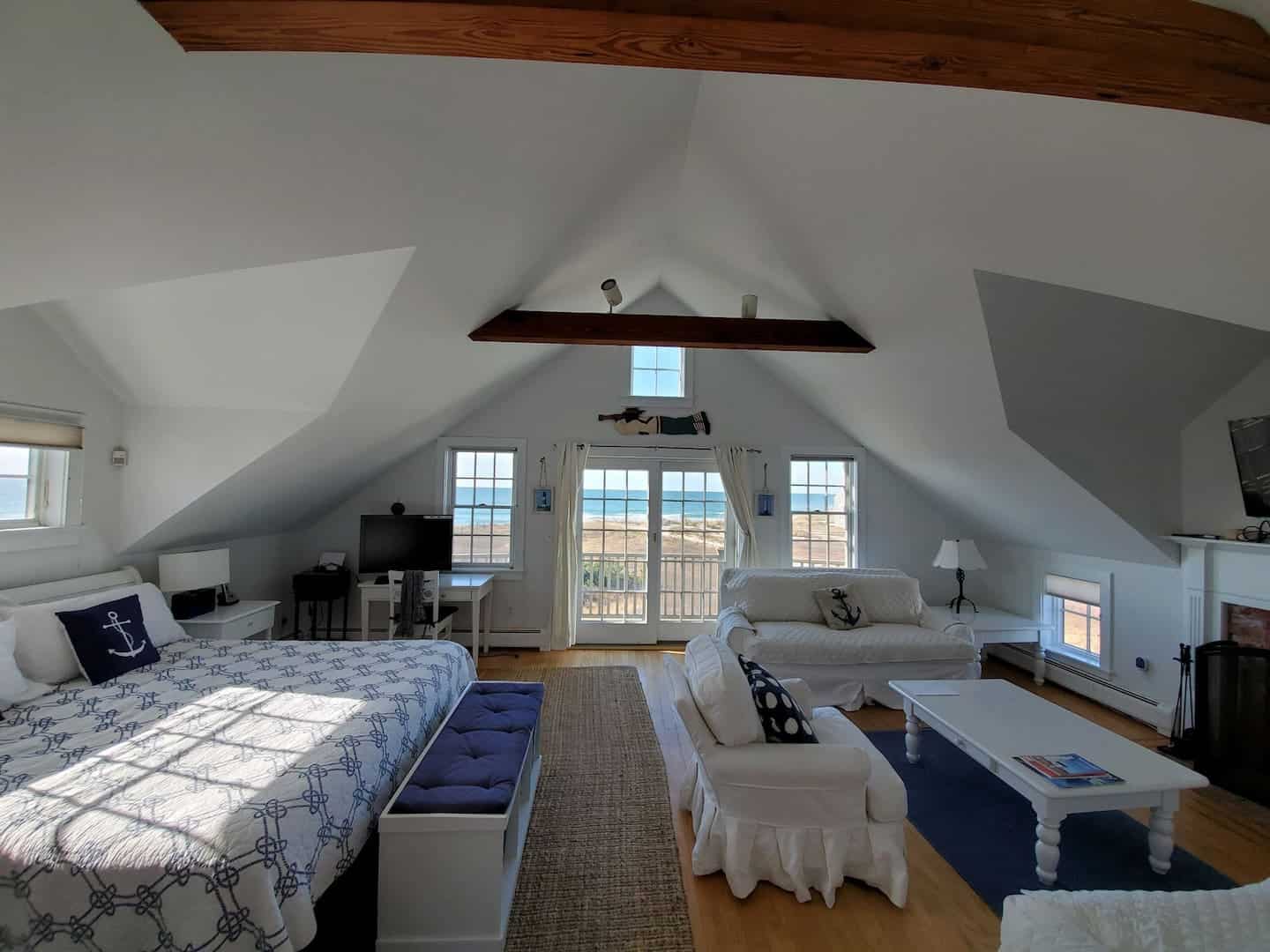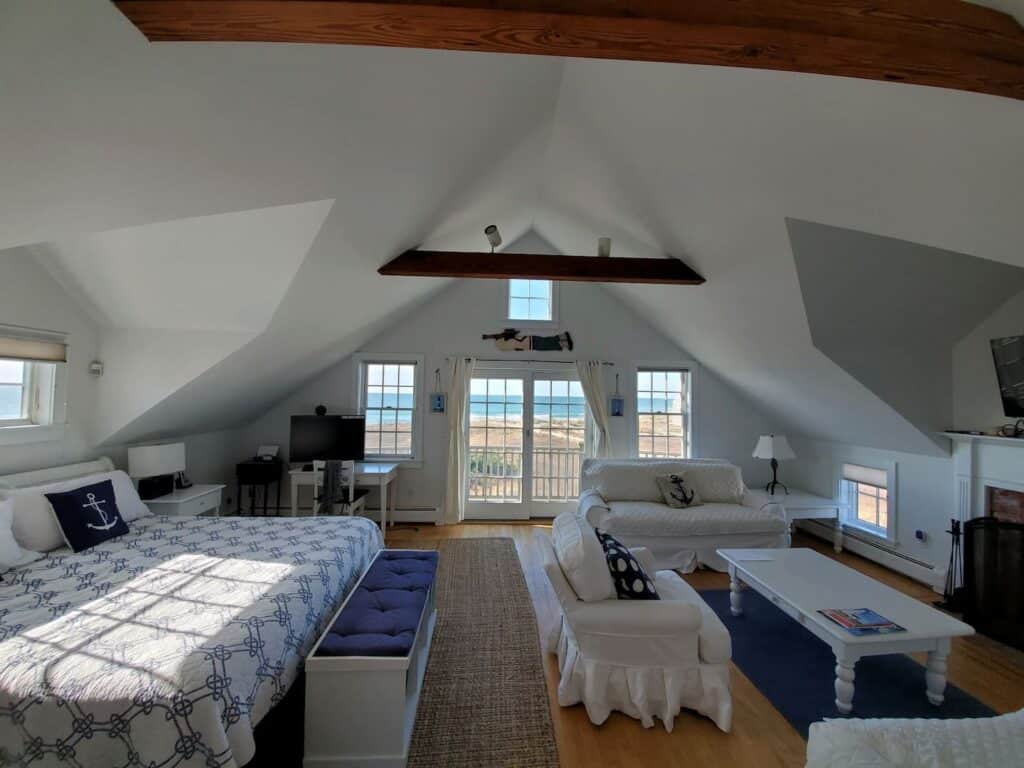 Are you looking for a beachside home for your vacation? Look no further than this VRBO in Nantucket! It can host up to eight guests at a time, so whether you're coming for a romantic getaway with your significant other or your entire family, this place is ideal.
What makes this accommodation so unique is that it's nestled away from Nantucket's busy downtown area, yet it's still very accessible. Plus, it's on a quiet beach, which you can reach right from your doorstep.
---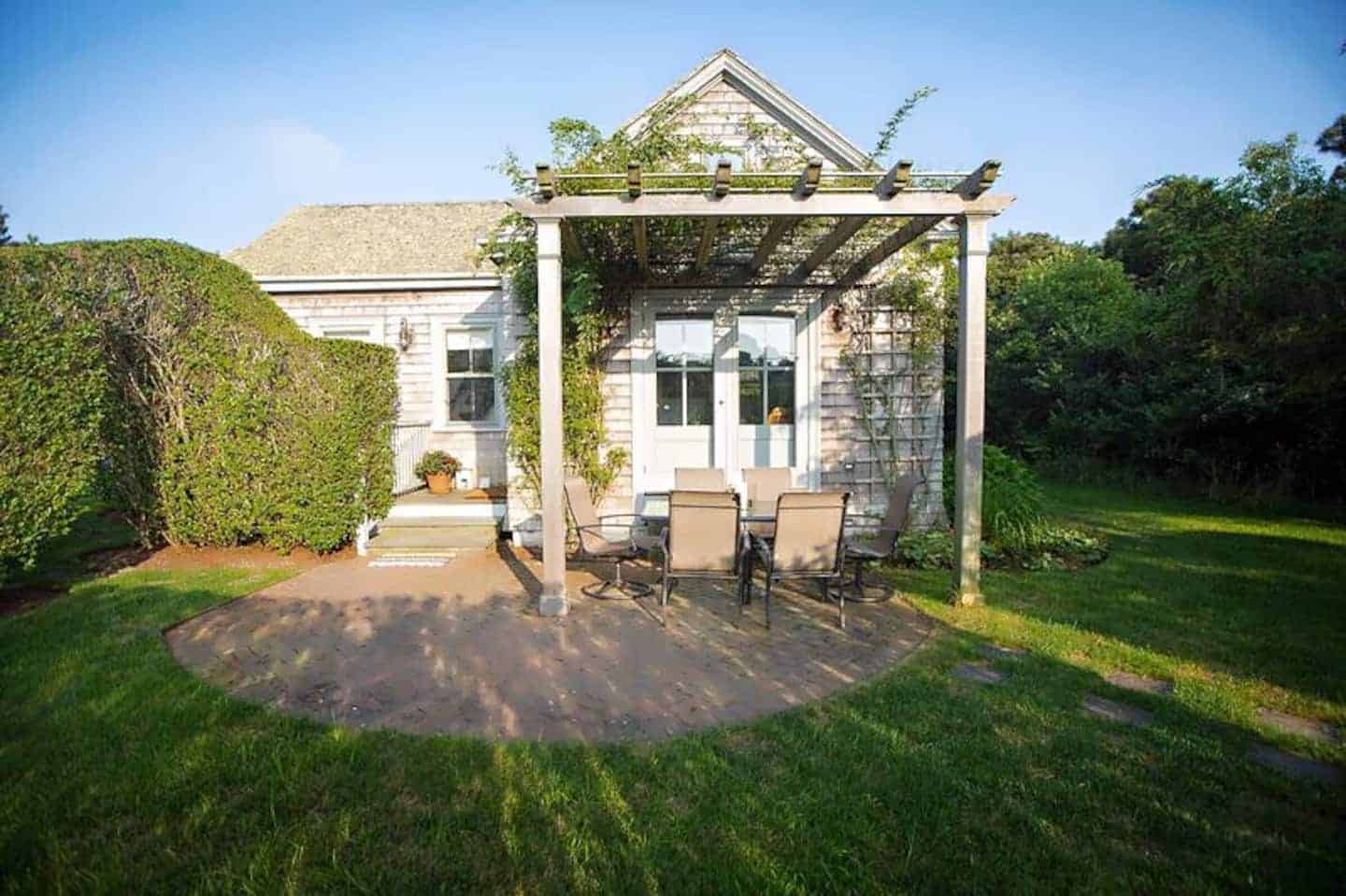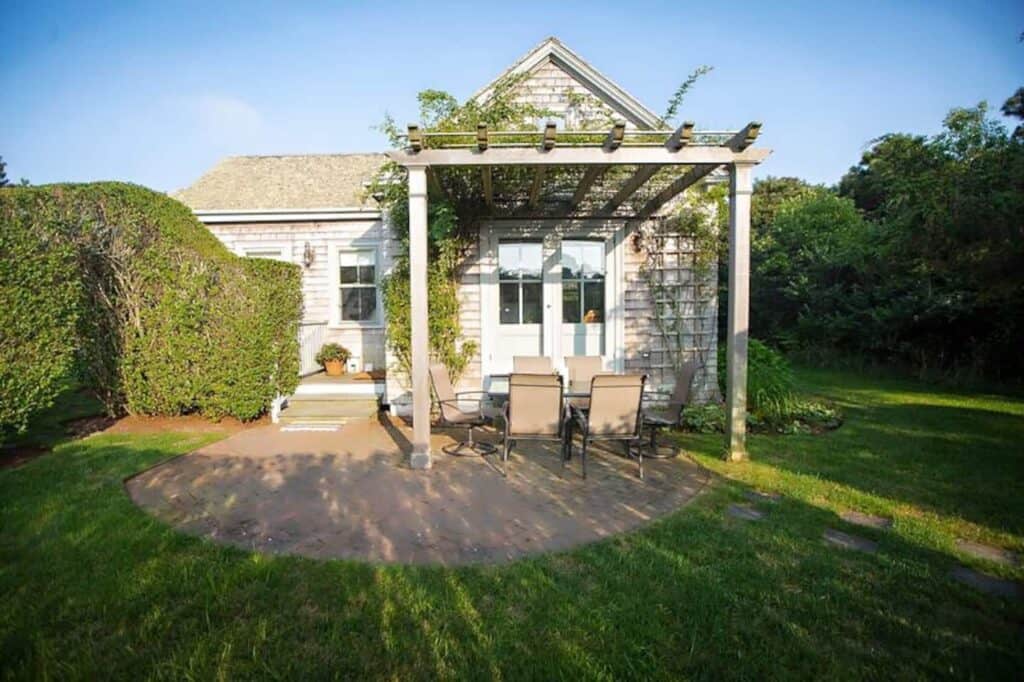 This honeymoon cottage for four is right next to Surfside Beach. The inside is stunning and vibrant, with lots of homey furniture and decor throughout. While this house may seem unassuming, it's located in one of the best parts of Nantucket.
There's a public bike path right across the street, so you can easily travel to other parts of the island. Inside, there's a kitchen that's fully stocked, air conditioning, and an indoor and outdoor shower! While this is a guest house, huge hedges give you privacy away from the main home where the owner lives.
---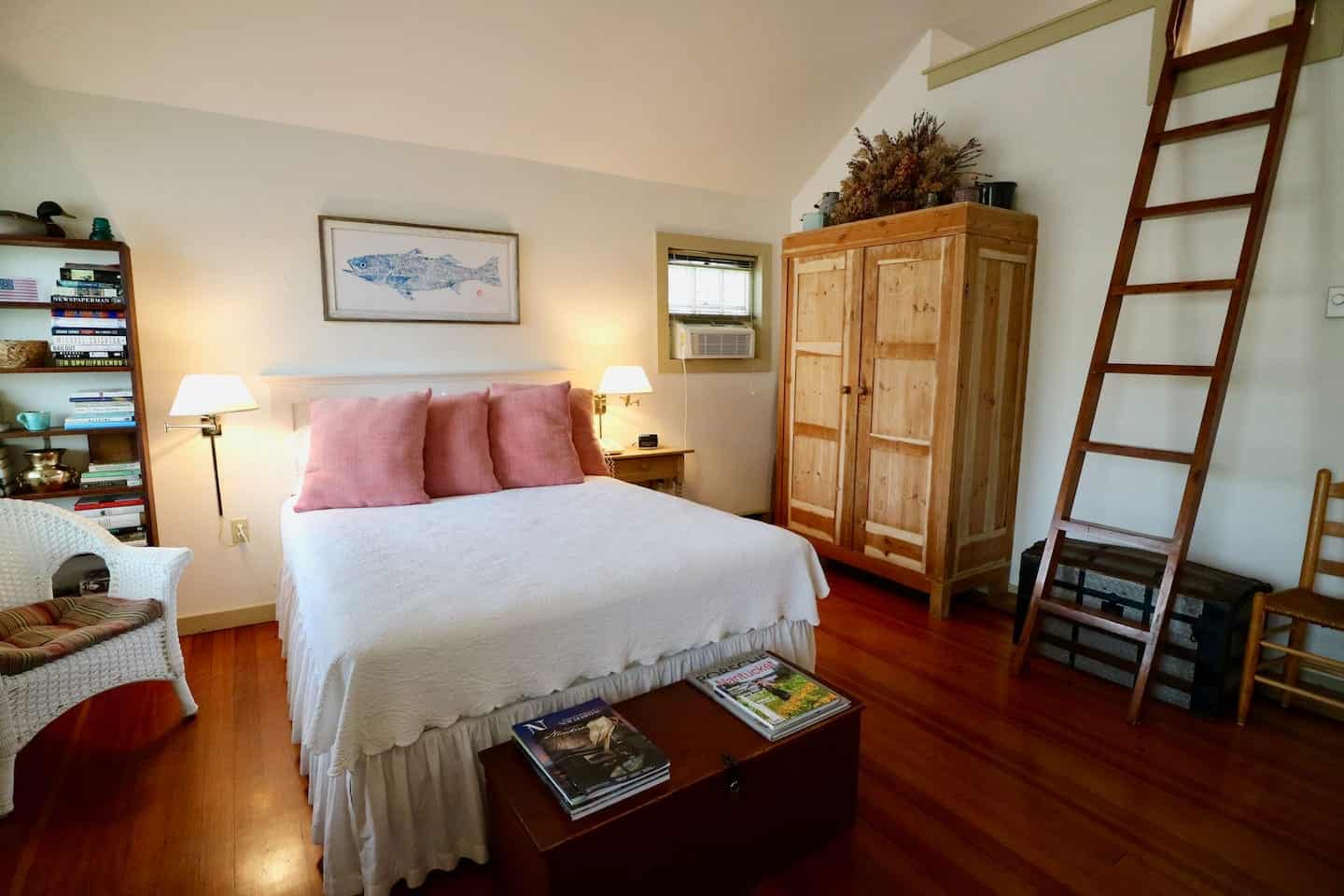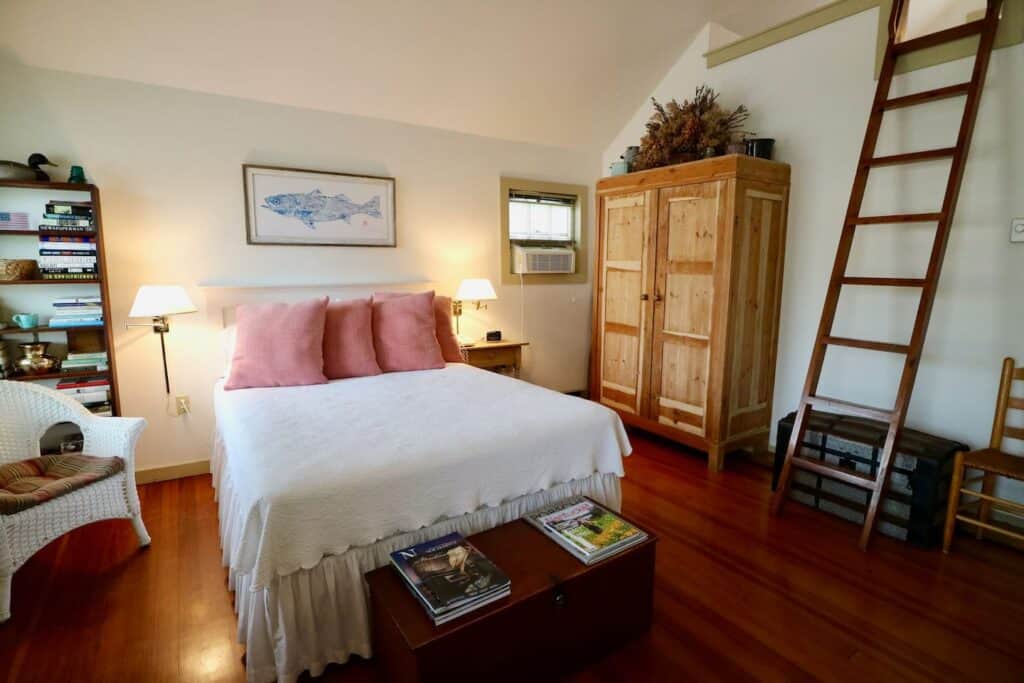 This air-conditioned cottage is the perfect romantic getaway in Nantucket. It's rather quaint, but this studio packs a punch. There's an outdoor patio, full kitchen, bathroom, and a bedroom with a Queen size bed.
It's located right in Sconset Center and is a lot quieter than some other areas in Nantucket. Within minutes, you can get to biking or walking trails, or even the beach! There's even a grill, washer and dryer, and beach chairs that you can take while you're staying here.
See more ideas for romantic getaways in Massachusetts.
---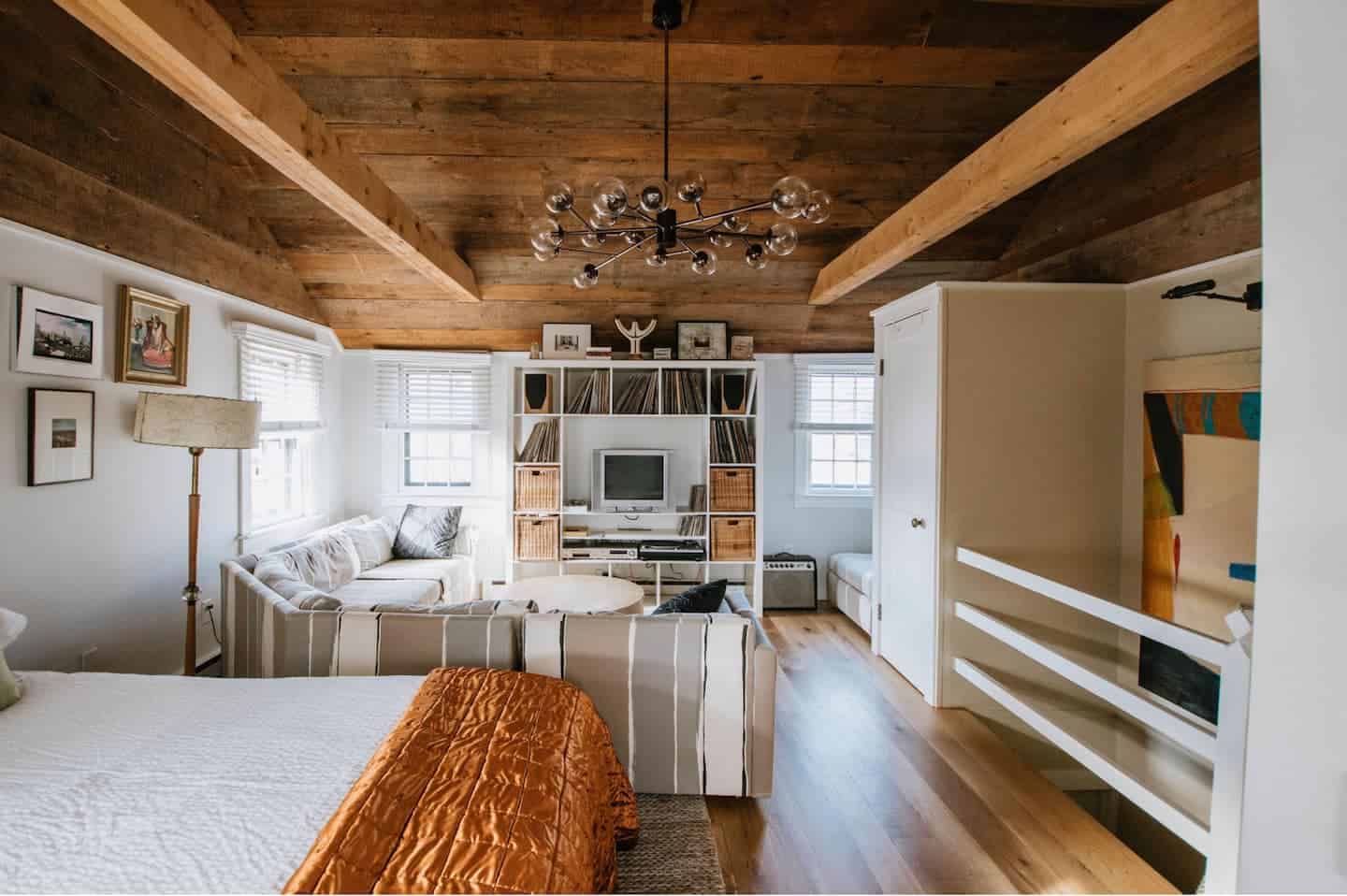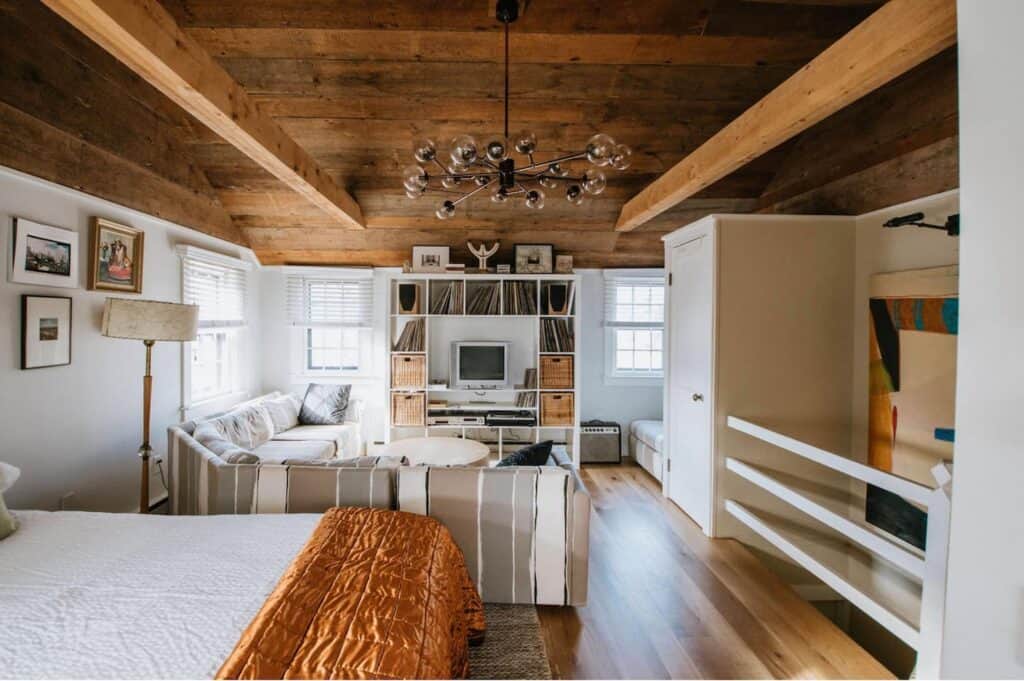 This Nantucket apartment can host up to two guests at a time and is located on the second floor. It's only a short drive from both the beach and the town center. There's even a brewery situated nearby, and a playground if you travel with a kid!
The inside is very modern and bright, with high ceilings and unique light fixtures. It's a studio apartment and features a kitchen, bathroom, living area, and Queen size bed, making it the perfect place to stay. There's even an outdoor patio for you to enjoy!
---
Just about as picturesque as it gets, this Nantucket vacation rental has a white picket fence with beautiful archway gate that looks like the perfect summer in Nantucket spot!
Spaciuos and full of amenities, this 44o0 sq ft vacation rental can sleep up to 22! In addition to the home theater, arcade room, and soaking tubs, there are also three adult bikes and two children's bikes that are available for guest use, and guests also receive access to the community pool. This would be a dream come true Nantucket vacation home for a family reunion!
---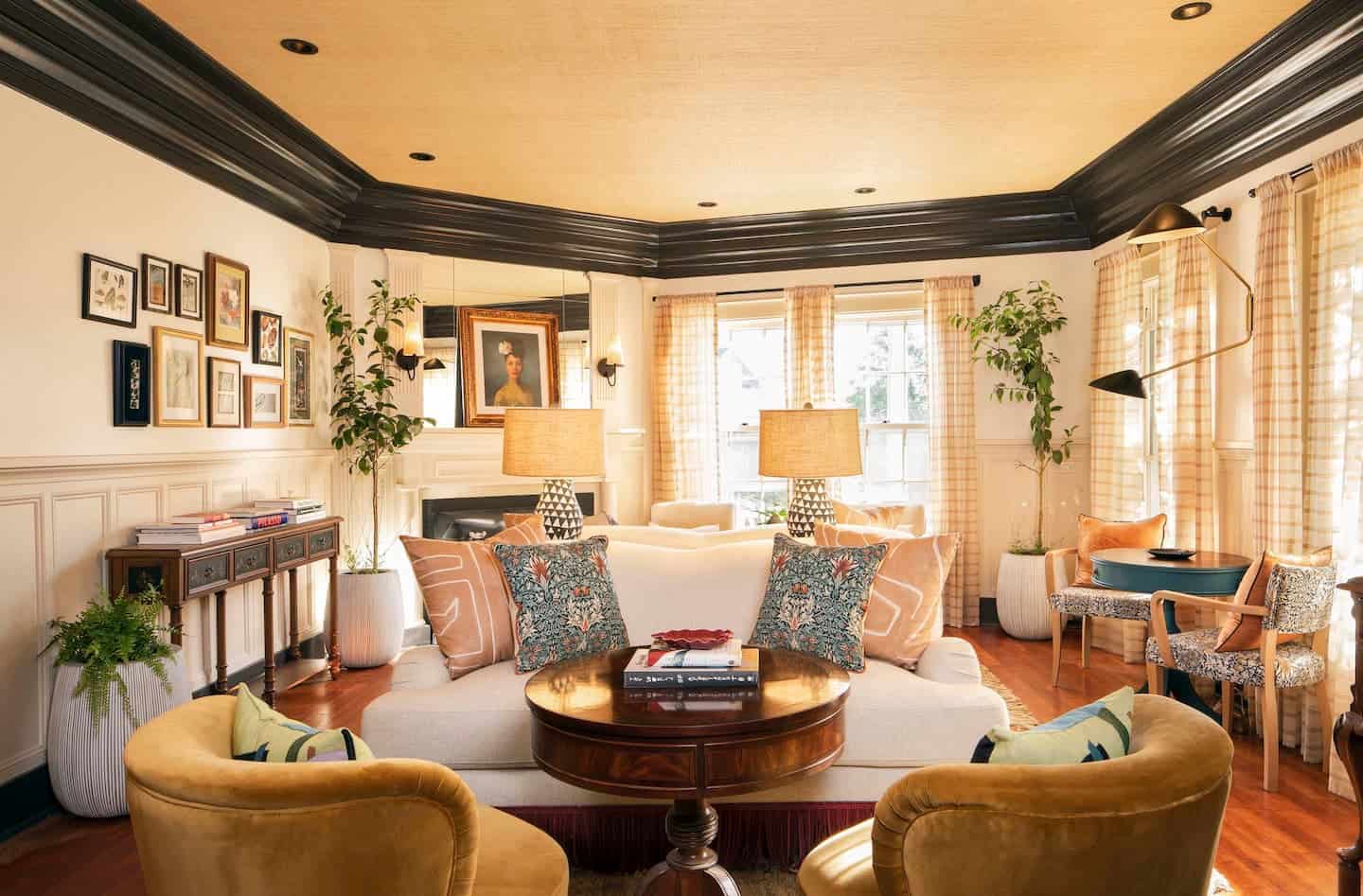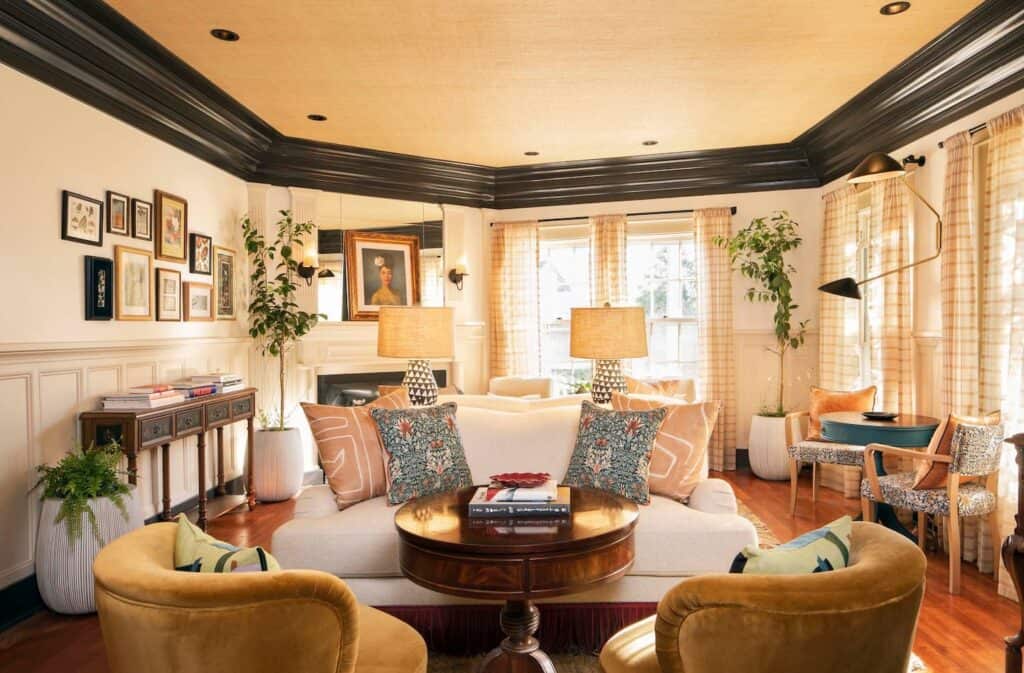 If you're looking for a historic place to stay in Nantucket, look no further than Life House! It dates back to the 1830s and was initially the house of an innkeeper. The interior is extremely eclectic, and there are fun pieces of decor to admire in every corner of the house.
By staying here, you'll have access to the stunning patio and living area. You'll also have your own private room with a beautiful trim, which also includes a fireplace and a desk if you have to get any work done during your vacation.
---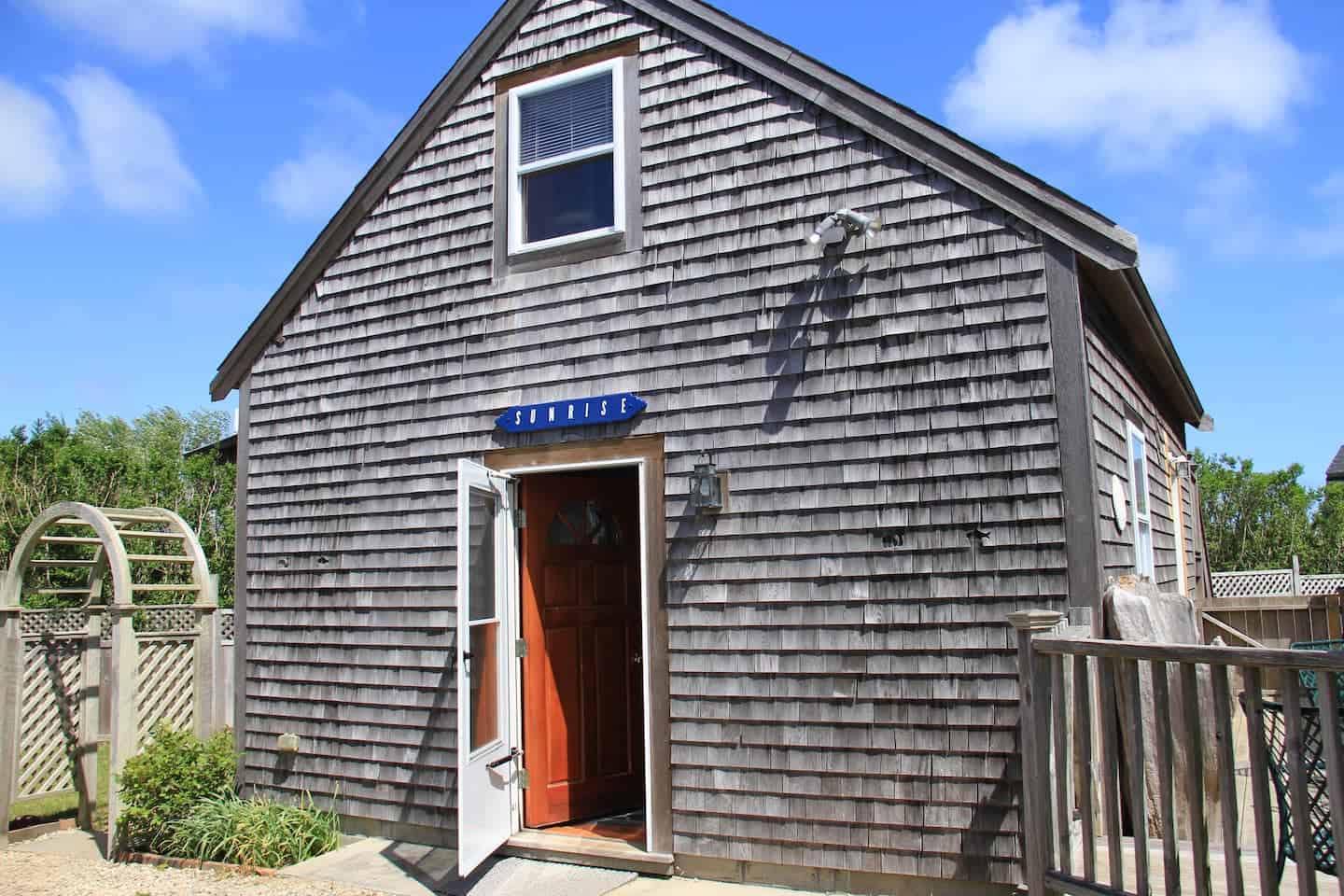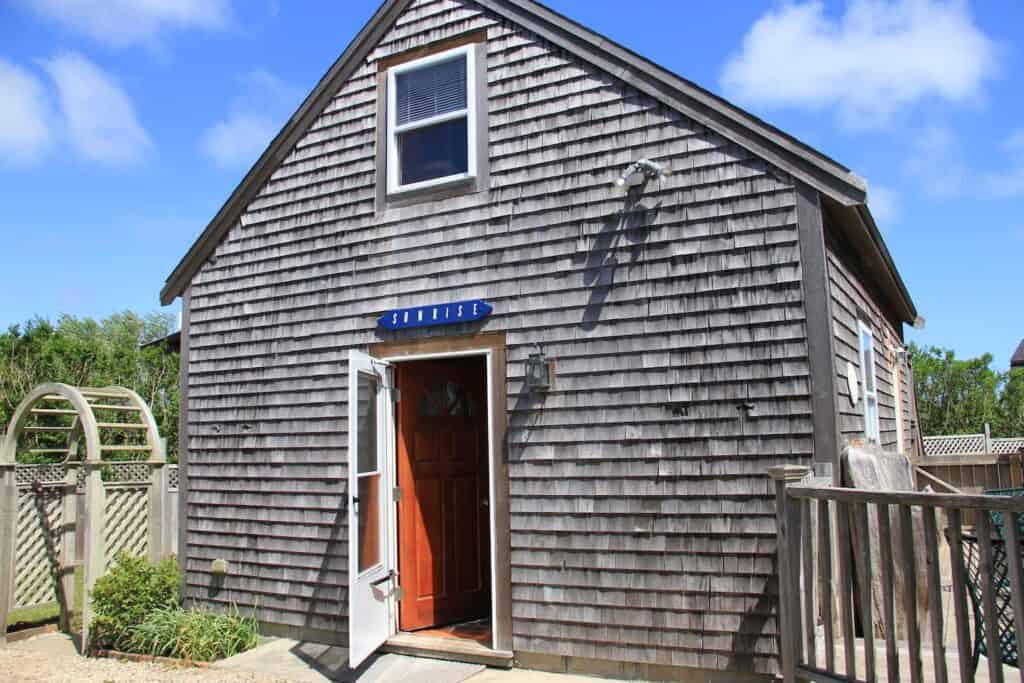 This recently renovated guesthouse for four feels like home already. You'll feel very welcomed by staying at this accommodation! The inside is very simplistic, but it has its own slightly nautical charm.
The inside has one bedroom, one bathroom, a living room, kitchen, and you'll even have access to a huge outdoor area for you to relax. There's even a grill which is perfect for having a barbecue at the end of a long, hot summer's day!
---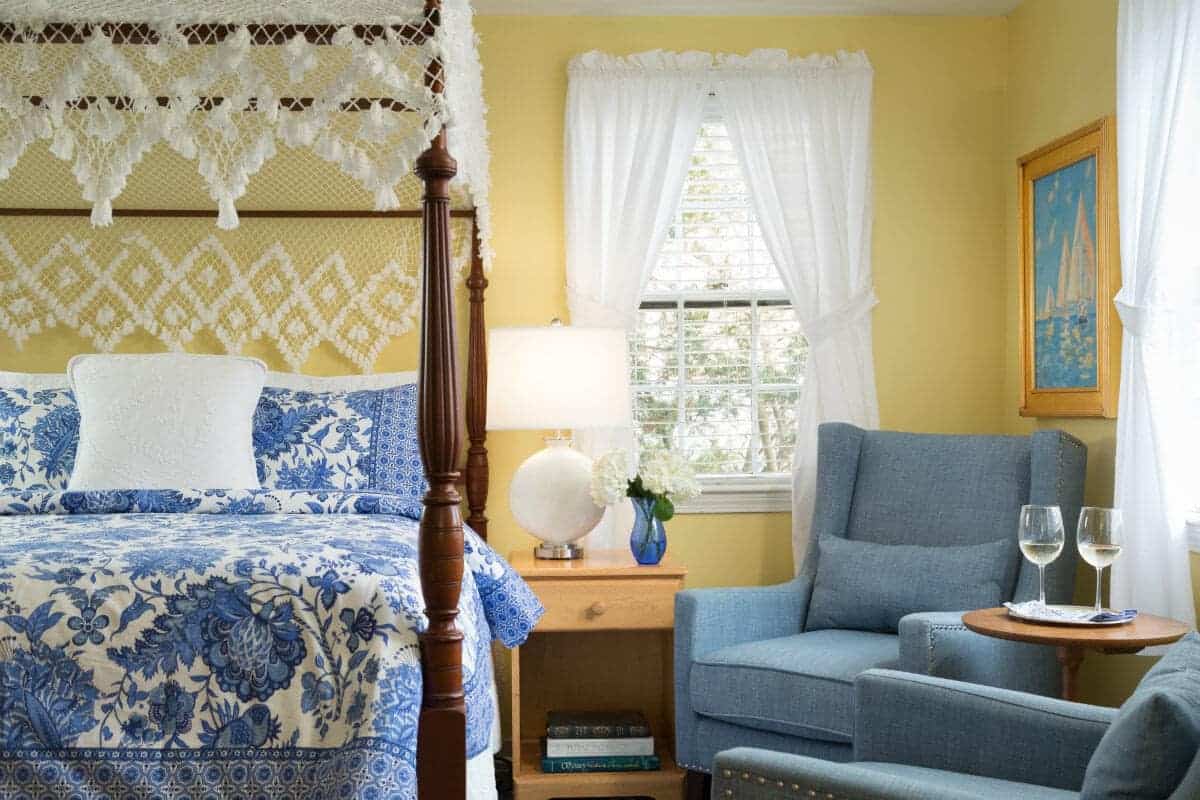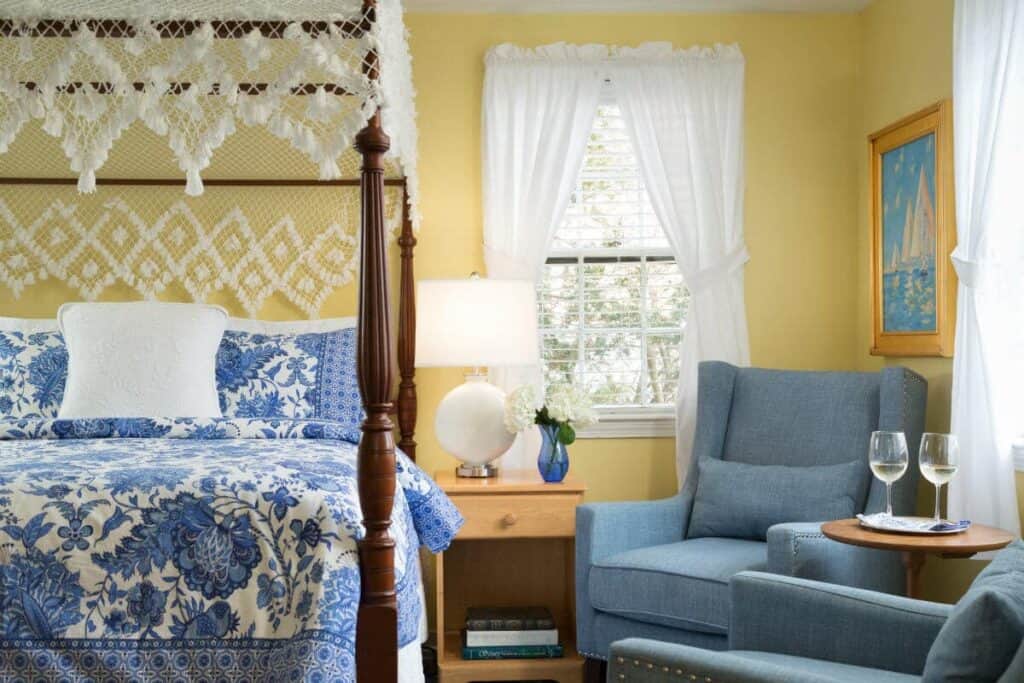 This charming bed and breakfast is a great place to stay in the heart of Nantucket. Within minutes, you can be to some of the best museums, restaurants, and shops in the area. You'll also have easy access to the ferry so you can explore the rest of the island.
The accommodation is charming and bright, and it's full of character. The room features a canopy bed, television, and private bathroom. You'll also have access to the inn's living room and dining room area, where you can have breakfast each morning and get to know the other guests!
---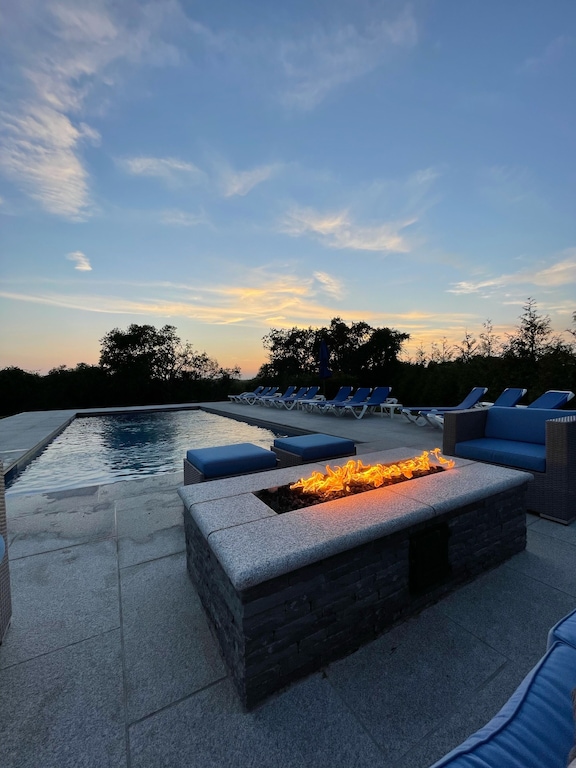 If you're looking for Nantucket vacation rentals that make you swoon, this one fits the bill! With spectacular views, beautiful outdoor living spaces, a heated pool, AND easy walking distance to town, this is kind of the perfect summer vacation home in Nantucket.
This spacious vacation home can accomodate up to 16 people, so you can get the whole crew together for a Nantucket getaway!
---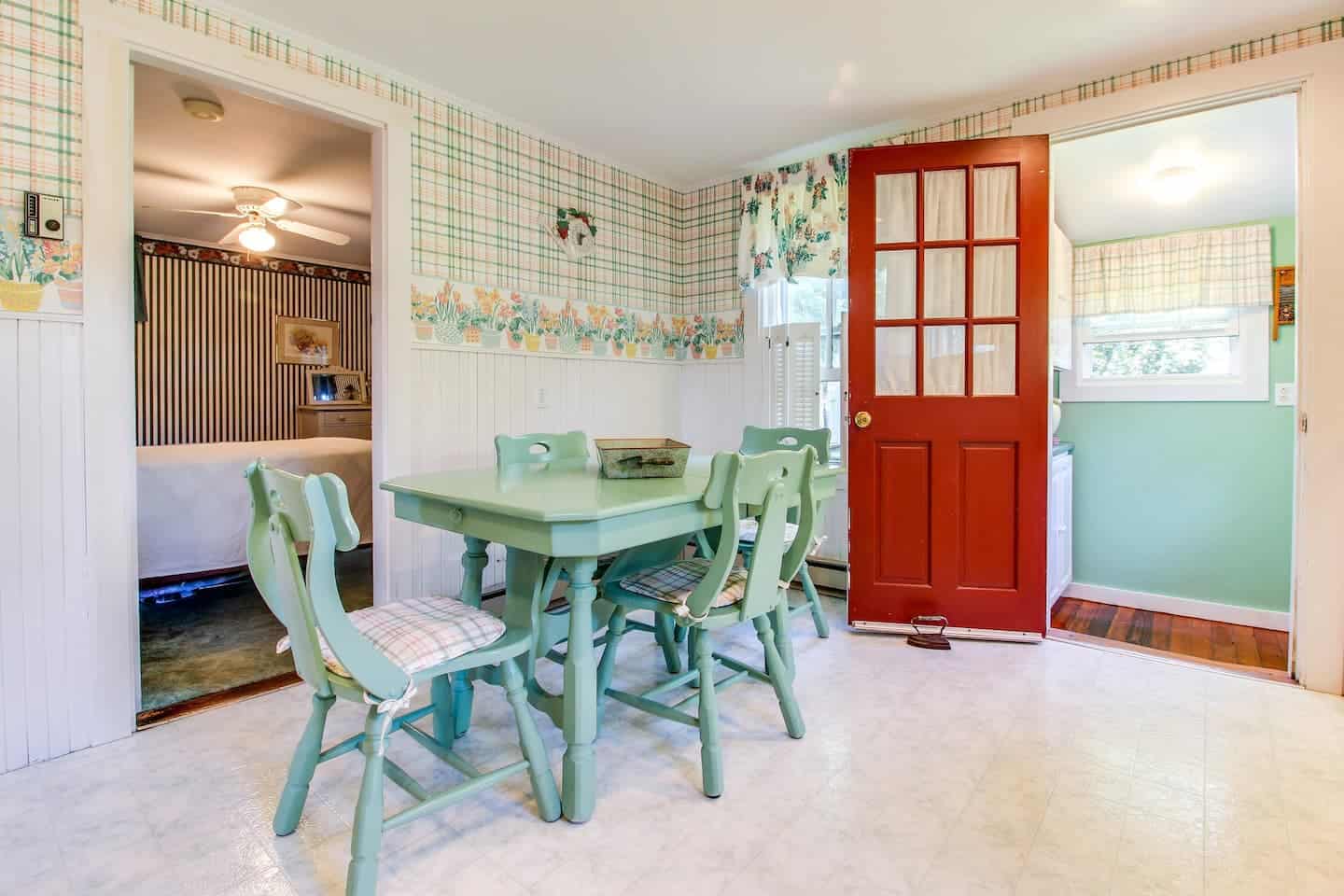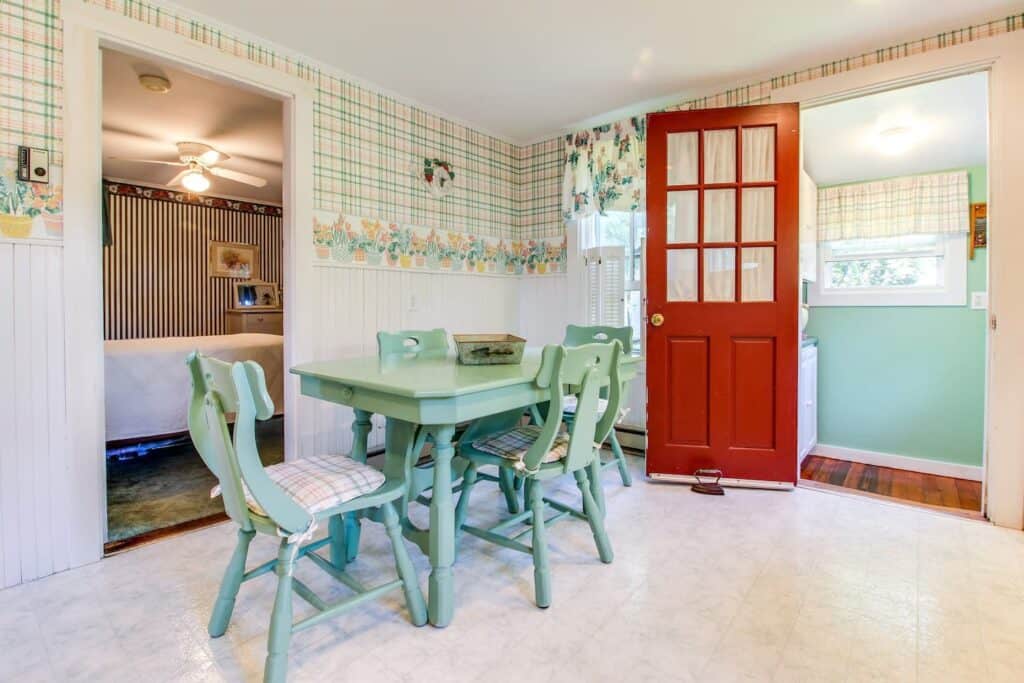 This is yet another historic accommodation in Nantucket! It can host up to five guests at a time, features one bedroom, one bathroom, a kitchen, dining room, living room, and a small front yard.
The inside is decorated charmingly, with vintage decorations and pops of minty green throughout. Honestly, this Nantucket VRBO feels very old school, in a good way! There's even a grill in the yard that you can use for cooking yourself some delicious barbecue meals.
---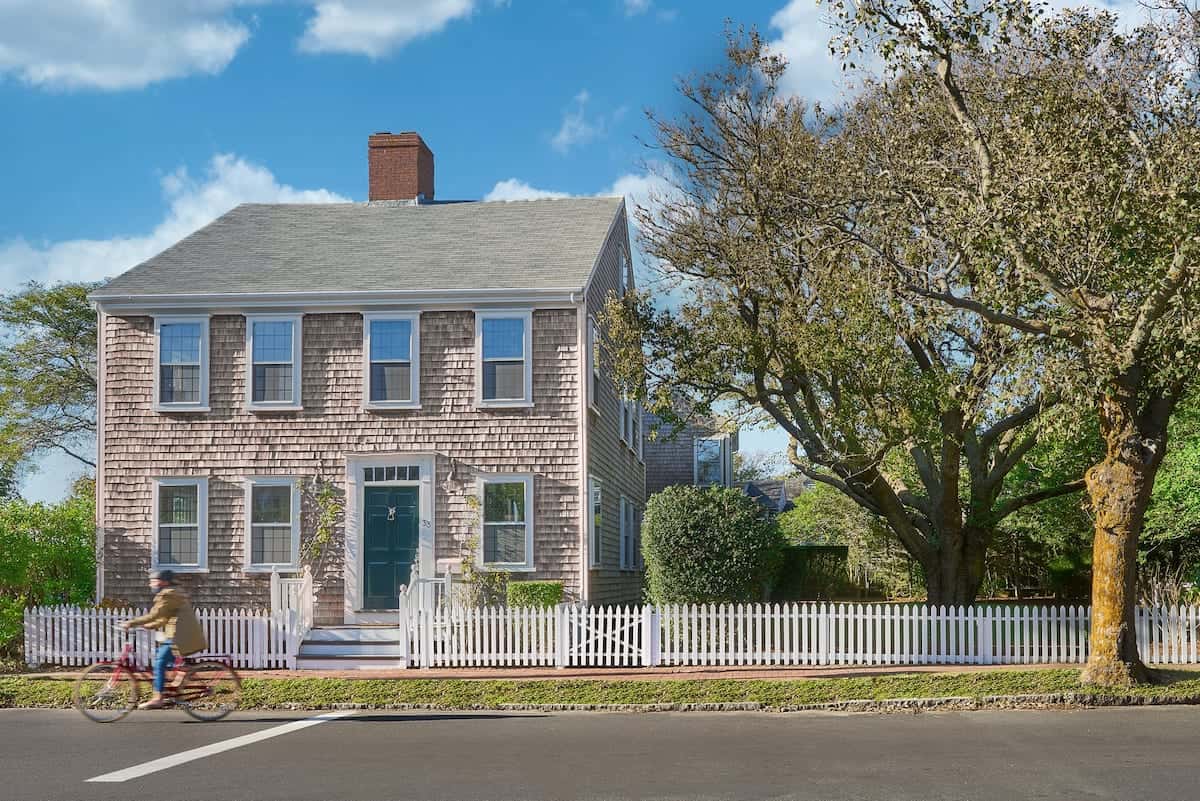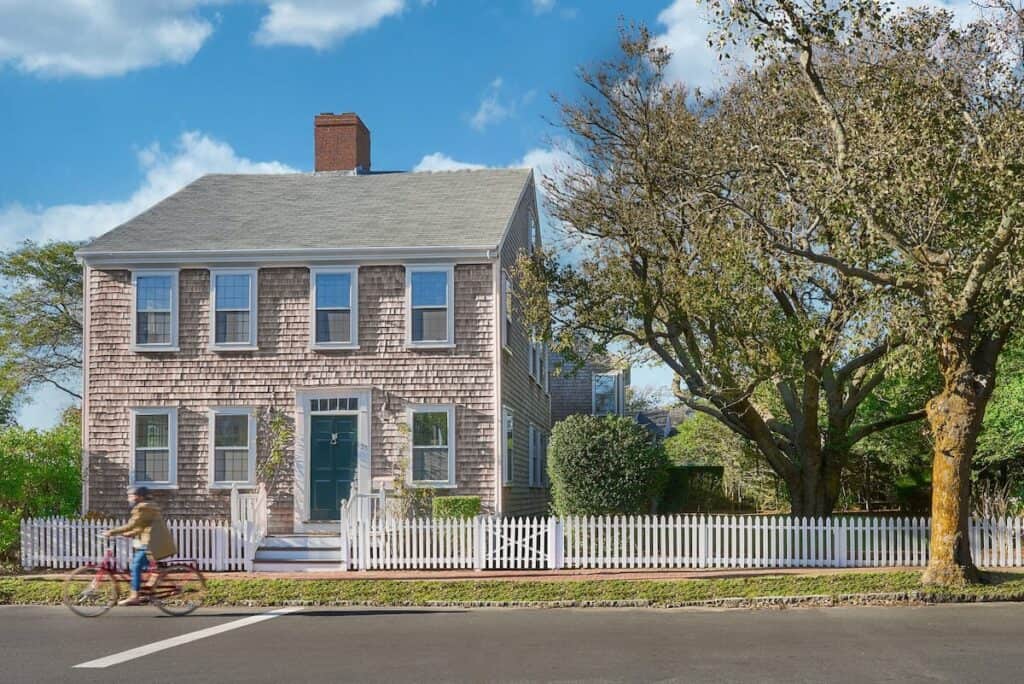 If you're traveling with your whole family, look no further than this eight-bedroom estate in Nantucket. It sleeps up to sixteen people; yes, you heard that right – sixteen! There are eight bedrooms, four and a half bathrooms, a full kitchen, dining area, living room, patio, and more.
Plus, it's located in the historic Coffin-Gardner House, which dates back to the 18th century. In addition to how many rooms there are, there are also many unique amenities. You'll find an outdoor shower, high-end appliances, unique lighting, and three parking spots!
---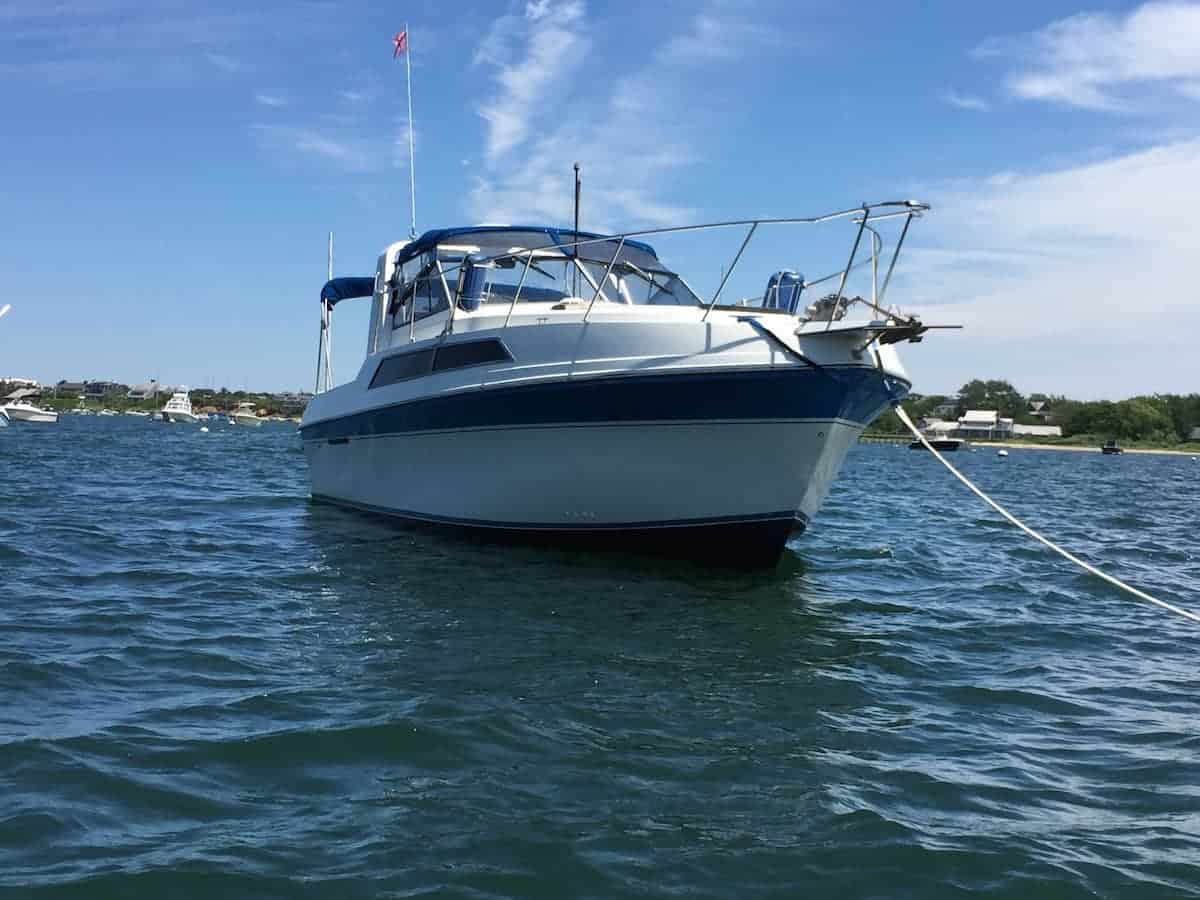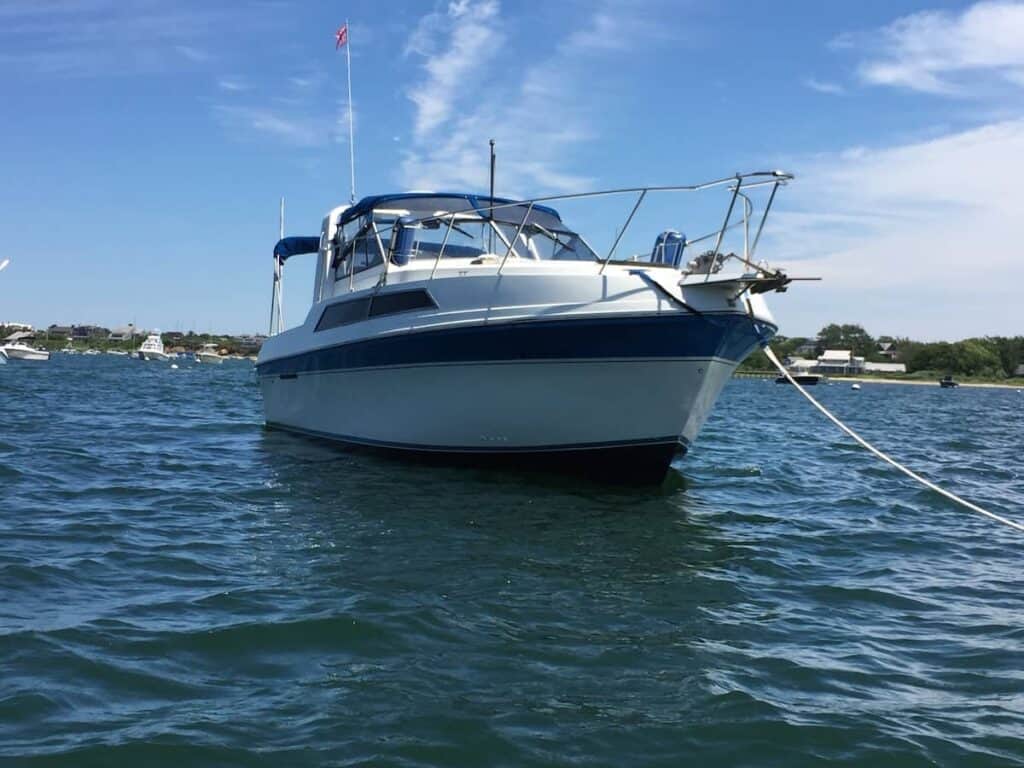 This is hands-down the most unique place to stay in all of Nantucket on this list. It's a houseboat! The host allows up to three guests at a time, and there are two bedrooms inside and one bathroom.
There's also a deck, dining area, bathroom, and kitchen so that you can have all of the essentials with you. Plus, there are no better ways to fall asleep each night than by having a boat rock you to sleep. You'll even wake up to the sound of waves in the morning!
---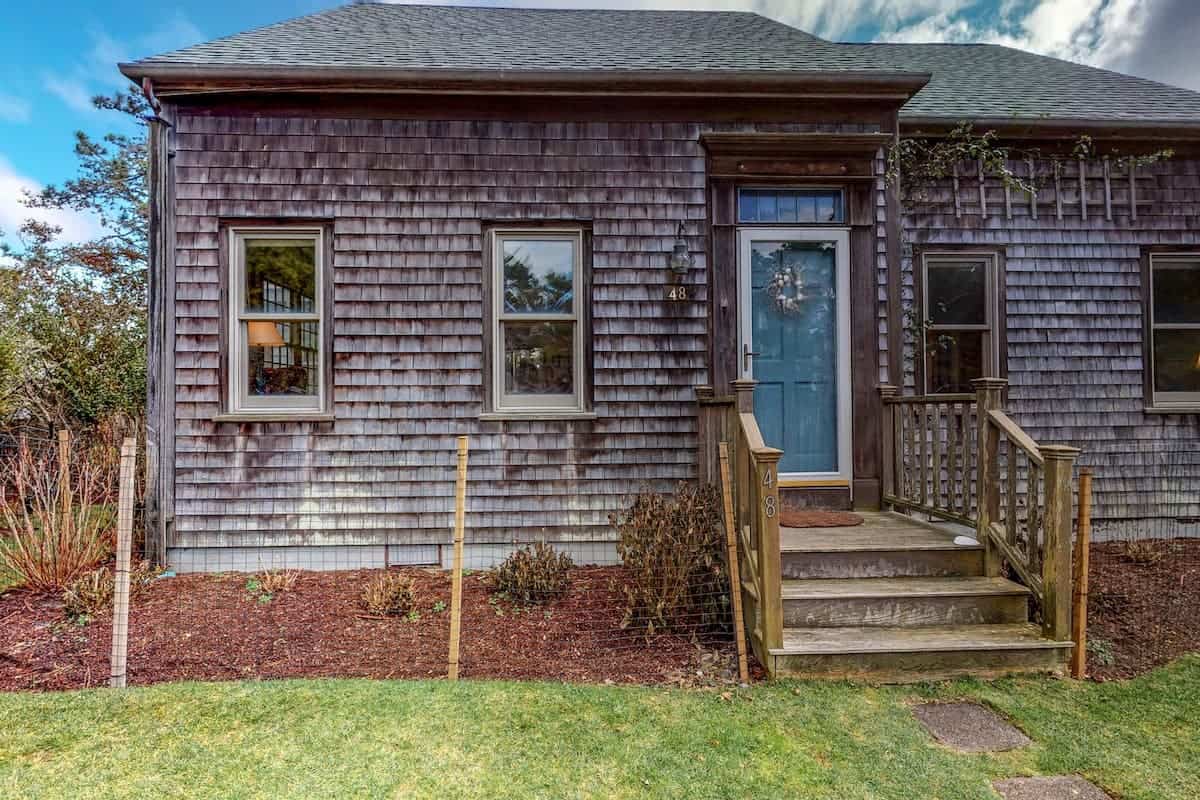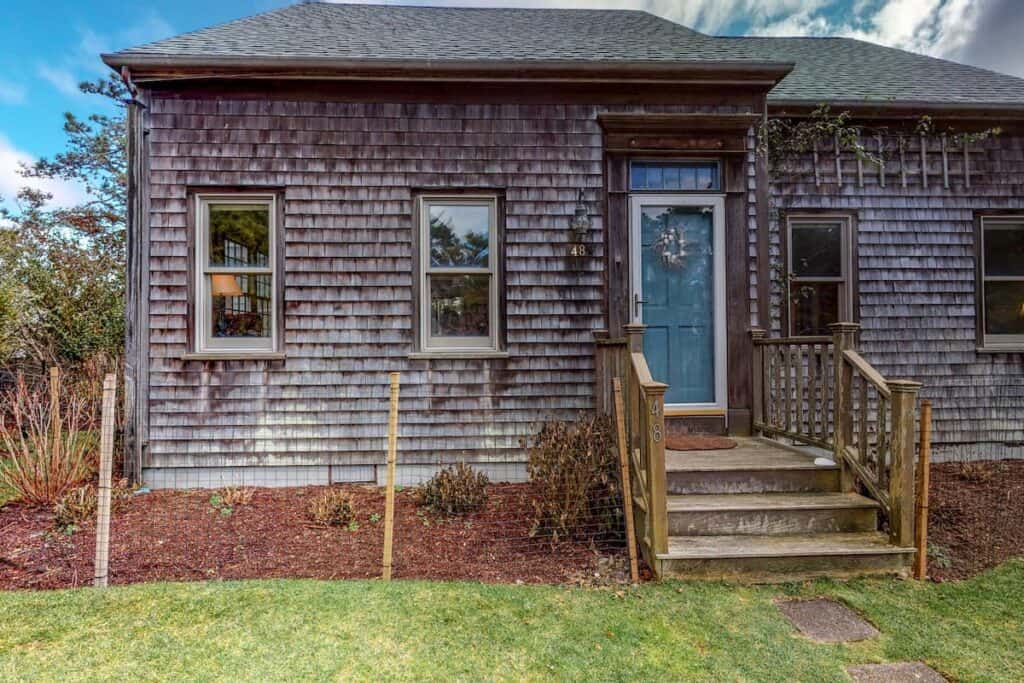 Last but not least is another unique cottage located right next to the beach. Seriously, all you have to do is walk a few minutes! It can host up to six guests at a time, features three bedrooms, two and a half baths, a huge living room, dining room, and kitchen.
Of course, no house on Nantucket is complete without an outdoor patio and backyard. This one features an ample amount of grass space for outdoor fun and games, and also a grill so you can have the barbecue of your dreams!
---
This list is truly all of the best Airbnbs in Nantucket compiled, so I hope it will help save you some time researching for your next island getaway. No matter which place you choose to stay on this list, you'll have a truly unforgettable vacation at any of these top rated vacation rentals in Nantucket!

---
You might also like:
---
Krystianna is a born and raised Vermonter and lived in the state for 22 years. She is the founder of Volumes & Voyages, a blog devoted to books and travel. After studying abroad in Dublin for a semester, Krystianna got bit by the travel bug and has been chasing her wanderlust ever since.