*This site uses affiliate links; if you make a purchase through these, I may receive a small commission at no cost to you.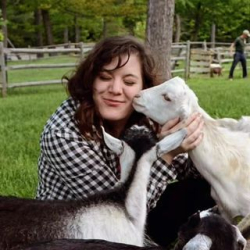 Latest posts by Amy Hartle
(see all)
As one of the most popular places to visit in New England, it makes sense that Providence is filled with so many great restaurants. However, what many people don't know is that there are specifically many Italian restaurants in Providence RI!
Seriously – do a quick search on Google, and you'll be inundated with 10+ pages of search results, all vying for your attention. Luckily, this post covers all of the top Providence Italian restaurants, including a few that are hidden gems, to save yourself the time and trouble.
Read on to learn all about the best Italian restaurants in Providence RI!
Capriccio
Location: 2 Pine St, Providence, RI 02903
First up is none other than Capriccio, an incredible Italian restaurant known for being a great date night spot in Providence. It is definitely a more luxurious dining experience, but it's well worth it because of the classy atmosphere and romantic setting.
The inside of the restaurant oozes elegance from every corner. There are leather seats, bar stools, booth-style seating, and more. The restaurant is quite large and is almost always buzzing with locals out enjoying their meals. It's also fairly dark inside, but there is some mood lighting.
There are so many great dishes to choose from on the menu at Capriccio. There's Scottish smoked salmon, fettuccine alfredo, and even shells bolognese. In addition, there are tons of coffee, desserts, and wines to choose from to pair with your meal. Try out the truffle parmesan fries or even the crêpes suzette-flambé that comes with fresh berries for a real treat.
Massimo
Location: 134 Atwells Ave, Providence, RI 02903
Next is Massimo, an affordable yet still elegant place to have a delicious Italian dish. This is another of the best Italian restaurants in Providence RI, and is relatively well known for its excellent affordability and ambiance!
From the outside, Massimo looks like a classic Italian restaurant. A giant green, white, and red sign welcomes guests in. Inside, there's tons of seating with high walls that really open up the space. In addition, there are ample spots to sit outdoors as well.
The menu includes dishes like gnocchi al forno, linguine alle vongole, spaghettoni alla carbonara, and even bucatini all'amatriciana. There are also tons of appetizers (antipasto) like calamari, burrata, and salads. In addition to pasta, there are also many meat dishes like filet mignon, duck, and chicken breast.
Trattoria Zooma
Location: 245 Atwells Ave, Providence, RI 02903
Trattoria Zooma is one of the most excellent Italian restaurants in Providence RI that's pretty swanky. It's a beautiful restaurant to go to if you're looking for a place to host a celebration or even to just have an elegant night out with friends.
The restaurant itself is very laidback, with minimal decor and dark lighting on the inside. Outside, there are ample spots to sit if you wish to enjoy the nice weather in Providence. What makes this restaurant so great is that you'll almost feel like you're precisely in Italy if you eat there!
Most dishes on the menu cost around $20 to $30, depending on your order. They have all the traditional Italian dishes like piccata, marsala, and penne alle vodka. Their appetizers menu is also incredibly long in length compared to other Italian restaurants, with dishes like Caprese, lobster bisque, and caesar salad.
Providence Coal Fired Pizza
Location: 385 Westminster St, Providence, RI 02903
If Italian pizza is what you are looking for, then Providence Coal Fired Pizza is your place! This pizzeria is pretty upscale and is actually one of the most popular places to eat in the city. They sometimes have live music, and they're known for their excellent service.
The restaurant's interior has a very comfortable interior, with maroon walls and blue accents. There's ample seating throughout the restaurant, but it's known for getting busy in the evenings, so be sure to plan your trip to the restaurant wisely if you want to make sure you get a seat.
No matter what type of pizza you're looking for, you'll be able to find it on the menu. There are traditional pizza flavors like Margherita and pepperoni and more unique pizza flavors like clam pizza, pesto shrimp, artichoke, and prosciutto. Most pizzas cost between $20 and $25, but you can also build your own pizza for a lower price (depending on how many toppings you add).
Andino's Restaurant
Location: 171 Atwells Ave, Providence, RI 02903
Andino's Restaurant is one of the more well-known Italian restaurants in Providence RI, so it should not be overlooked. The restaurant has a super lively atmosphere and great service with affordable pricing, which is why it's a popular place to eat among families.
The restaurant was originally a social club back in 1988 and has since become a top-notch restaurant in the area. It's also well-respected; take a glance at the walls inside, and you'll see photos of Frank Sinatra and even the cast of The Godfather. It's located right in the Little Italy area of Providence.
There's a different menu for lunch and dinner, but there are dishes like soups, salads, pasta, and meats. Of course, you absolutely won't want to miss out on the incredible desserts, including the cannolis. Order some to go so you can enjoy them later!
Costantino's Venda Bar & Ristorante
Location: 265 Atwells Ave, Providence, RI 02903
Costantino's Venda Bar & Ristorante is an iconic restaurant in Providence with a cheerful ambiance! It first opened back in 2002 and has since become an elegant staple restaurant in the city for those who are craving Italian food.
This restaurant is absolutely impossible to miss because most of the seating is outside. While perusing the neighborhood, you'll see tons of well-made-up tables with bright red umbrellas; that's Costantino's! Of course, there are also spots to sit inside as well.
The menu features dishes like ravioli alla aragosta, rigatoni alla vodka, ragu di maiale, and more. Most dishes are around $20, but some of the ones that feature meat cost a little more. Like Andino's, this restaurant has some fantastic desserts, so be sure to try them out after finishing your food.
Camille's Restaurant
Location: 71 Bradford St, Providence, RI 02903
Camille's Restaurant is one of the more luxurious Italian restaurants in Providence RI. Because it's more elegant, prices are a little higher, but the restaurant is so amazing that you'll feel like you're eating at a restaurant in Florence, Italy, so it's worth it!
Inside, the restaurant has brightly wallpapered walls with tons of great paintings of Italy on the walls. They almost look like windows because of how well painted they are. In addition to the elegant indoor seating, there's a patio that features a lot more seating options, including some outdoor booth-style seating.
Some of the best dishes on the menu include burrata Caprese, Camille's famous baccala, gnocchi alla vodka, and risotto primavera. There's also an entire menu section dedicated to premier meats like sirloin, veal, and ribeye.
Pane e Vino
Location: 365 Atwells Ave, Providence, RI 02903
Located on Historic Federal Hill, Pane e Vino is one Italian restaurant you won't want to miss out on. The restaurant has friendly waiters and still has excellent service even on nights when it's busy, something that's hard to come by in a restaurant!
Pane e Vino was opened in 2002 by a second-generation Italian American who is committed to serving Italian delicacies in Providence using only local ingredients that are sourced fresh. Over the years, Pane e Vino has quickly become one of the most well-respected restaurants in all of Providence, so it's one to look out for.
The dinner menu is relatively long, with great options like lasagna, gnocchi alla sorrentina, chittara a cacio e pepe, and more. Their dessert menu is also incredible. They have more than five gelato flavors and even offer a specialty affogato that comes with gelato, amaretti cookies, and espresso! What's not to love?
Siena
Location: 238 Atwells Ave, Providence, RI 02903
Last (but certainly not least) is Siena! This is yet another of the upscale Italian restaurants in Providence RI, and is very open on the inside. There's minimal decor on the wall because the food truly speaks for itself. Even though most people dress up to eat there, it's definitely one of those Italian restaurants where you can totally show up in a hoodie and jeans if you wanted.
For dinner, you can pick between tasting boards, pasta, and pizza. Most items on the menu are mid-priced, with most items costing under $25.
One of the most unique things to order at Siena is one of the tasting boards. These are served with crostini and come with a few different foods – usually a meat, a cheese, and some specialty olives.
Hopefully, you've found exactly the place to go out and eat your Italian food while in Providence! Even if you choose to eat at any of the other restaurants in Little Italy, you'll truly enjoy it; it's called Little Italy for a reason. Don't forget to share this post and save it for later!
—
You might also like:
9 Scenic Rhode Island State Parks
9 Top Restaurants in Bristol RI
10 Top Places for Camping in Rhode Island
Where to Find the Best Lobster Roll in Cape Cod