---
*Links in this article may be affiliate links, from which we may earn commission. See our
Privacy Policy
for full details.
---
Maine is one of the most-visited states in New England, and for good reason! It's located right on the coast, so it serves as the perfect getaway no matter the time of year. Plus, the food in Maine is incredible, especially if you're a fan of seafood!
Staying in a top-notch accommodation can make your trip to Maine even better. Throughout this post, you can check out the ten most-loved hotels in Maine! Don't forget to save this post for later; you won't want to misplace it.
Cliff House Maine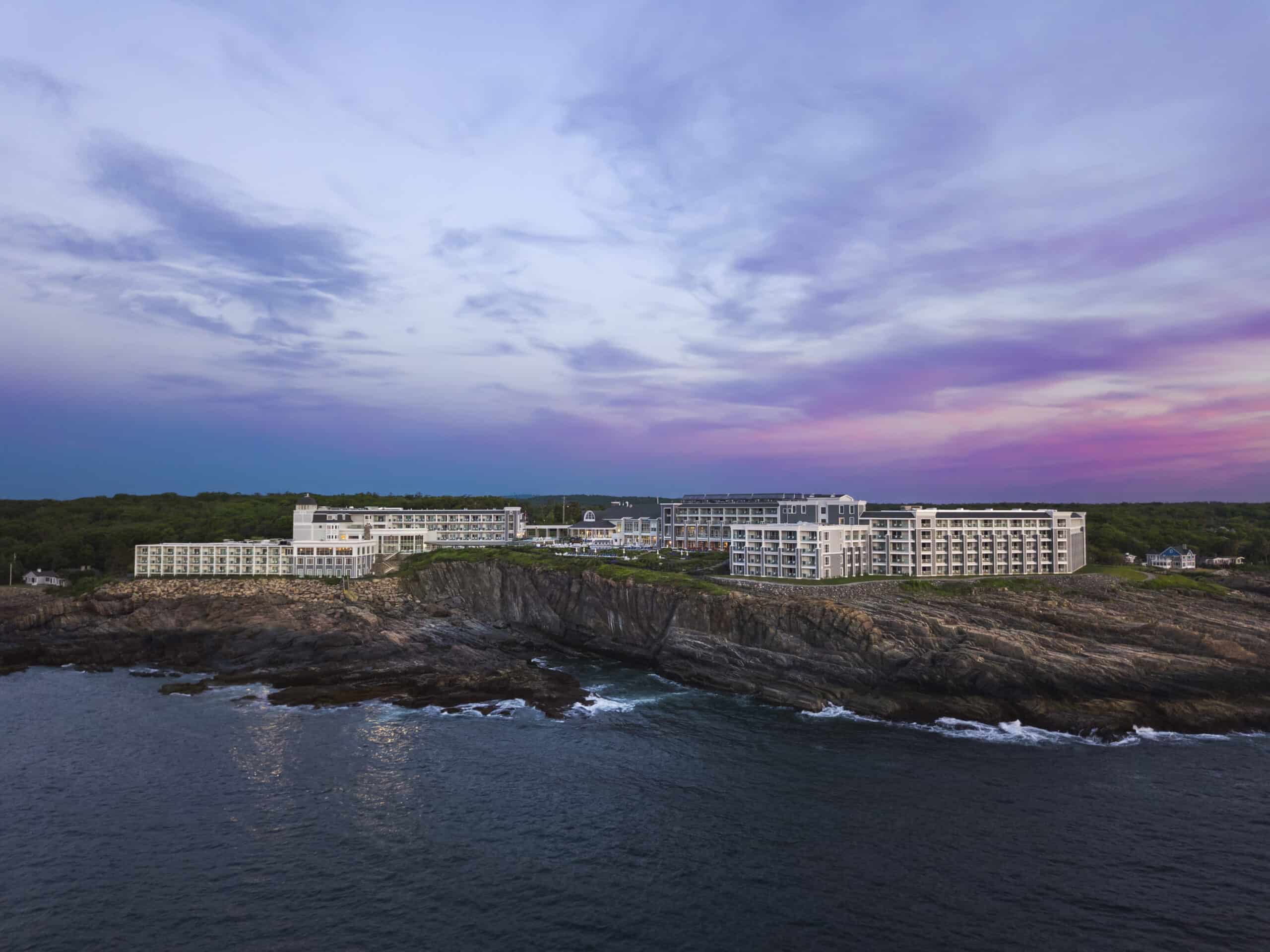 First on this list of most loved hotels in Maine is Cliff House Maine. This 3-star hotel is located in Cape Neddick and is set right against the water near some cliffs, hench its spot-on name. It's one of the more luxurious hotels on this list.
Cliff House Maine has quite a few different accommodation options, so you're able to pick based on your needs. There are traditional guest rooms, suites with private balconies, and even New England cottages if you want even more private accommodation.
A wide variety of amenities are available to guests at Cliff House Maine, which is what makes it so top-notch. There are private terraces, flatscreen televisions, beverage chillers, cozy bathrobes, turndown service, and even locally sourced comforters in every room.
Captain Lord Mansion
Captain Lord Mansion is easily one of the most loved hotels in Maine. It's situated in Kennebunkport, a top destination in the state no matter the time of year. This bed and breakfast style accommodation is excellent for families or those wanting a romantic getaway.
This mansion was built in the early nineteenth century by the Lord family and officially became a hotel in the 1970s. It consists of four different houses, but most people are obsessed with the main Mansion building the most.
Rooms range in price depending on which type of room you decide to book. There's Queens, Kings, and deluxe rooms available in each of the different houses. Almost every room is different, though, which makes for a unique stay.
Cape Arundel Inn and Resort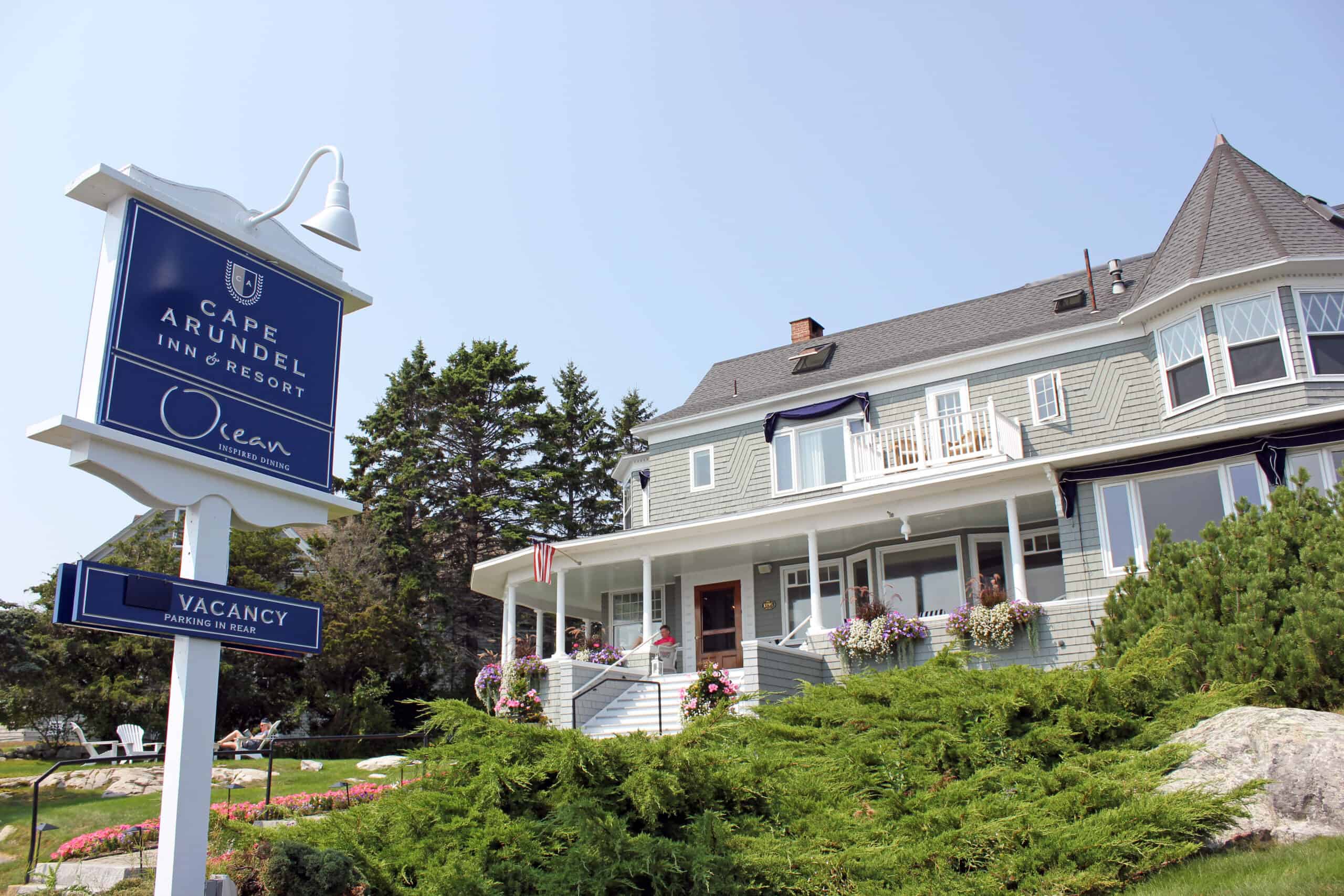 Next is Cape Arundel Inn and Resort, another of the best hotels in Maine. This accommodation is also located in Kennebunkport and is a four-star hotel made up of two different mansions near the water. Seriously, it has great views!
Unlike some other accommodations on this list, Cape Arundel Inn & Resort is for adults only, making it the perfect place for a romantic retreat. What this means is that it's often pretty quiet here!
As you might imagine, the amenities here are great. There's a swimming pool (indoor and heated), an Ocean Restaurant with great views, lawn games at the Club House, air conditioning, gas fireplaces, and more. Some of the in-room amenities change depending on which room you book.
Stage Neck Inn
The Stage Neck Inn in York Harbor is an amazing 4-star hotel that you'll want to consider staying at. Like many other Maine hotels, this one is built overlooking the water so that you can have a genuinely peaceful yet beautiful stay.
Stage Neck Inn is in an ideal location, and many people stay here to check out other spots in Maine. It's only ten miles from Portsmouth, one of Maine's top destinations. It's also only four miles from none other than the Cape Neddick Lighthouse!
For a fantastic stay, consider booking an oceanfront corner King room. These are located in the corners of the hotel and overlooking the York River. Plus, some doors lead right out to the beach if you stay on the first floor!
Inn by the Sea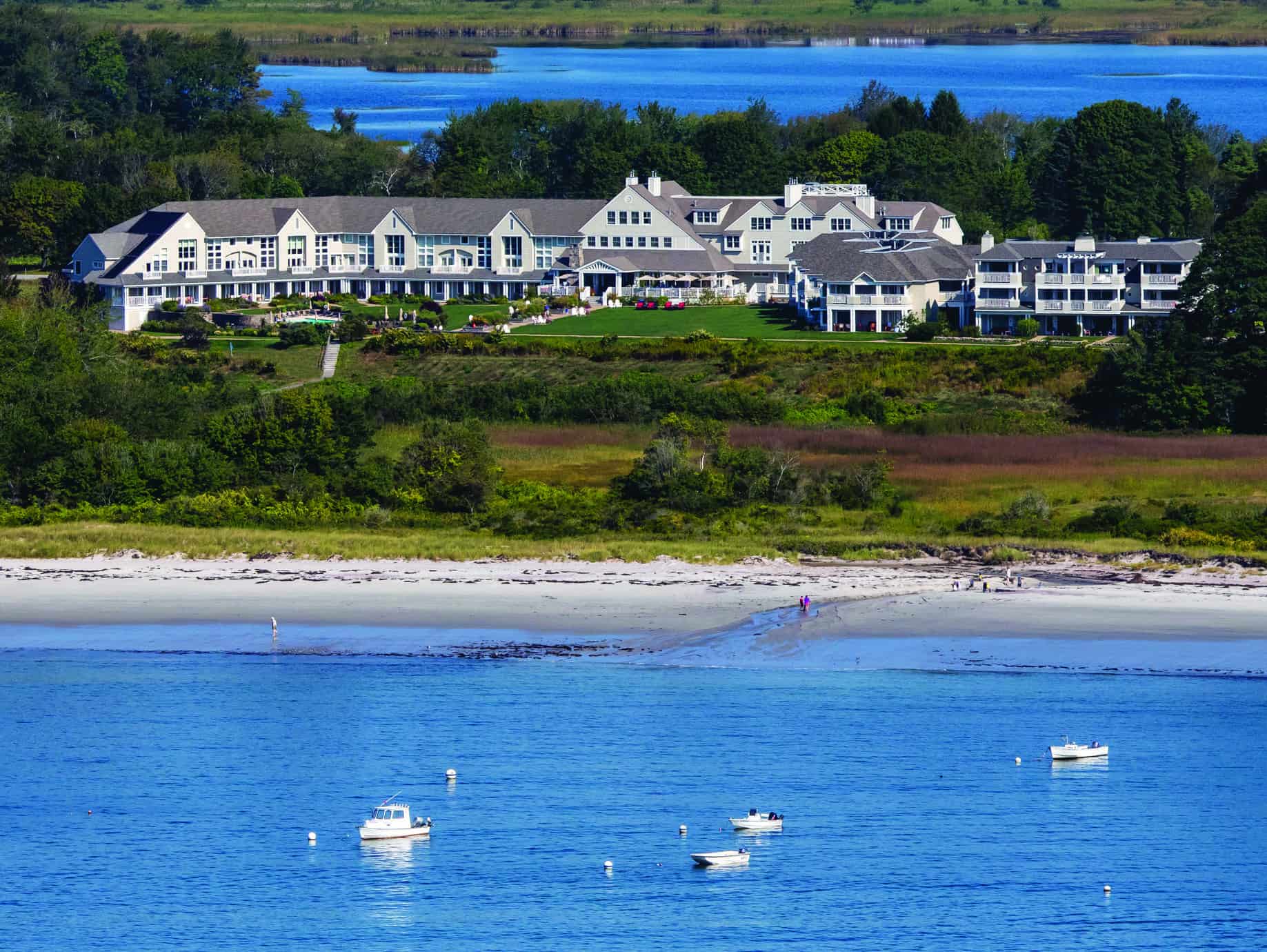 Inn by the Sea is one of the top hotels in Maine. It's located in Cape Elizabeth and is truly breathtaking. It's a luxurious place to stay, but it's only a short walk from Crescent Beach and serves as the perfect home base for exploring great destinations like Portland.
This is a massive hotel compared to others on this list. There are more than sixty rooms inside, while some of the other hotels have less than twenty! Despite its large size, you will still have the ultimate feeling of privacy.
The beach suites at Inn by the Sea are immaculate. They're more private than the other room options and even have private entrances. Plus, the suites have decks with outdoor furniture and even kitchens with everything you'll need to cook a fantastic meal.
The Tides Beach Club
The Tides Beach Club in Kennebunkport is a 3-star hotel that's located right next to Goose Rocks Beach. Right at the hotel and in the area, you can go running on the beach trails, head out on beautiful nature walks, go kayaking, or even relax right on the water.
The rooms here are great, and there are only about twenty in total. Only a handful of the rooms are facing the water, though, which is something to keep in mind! All of the rooms are beautifully decorated with bright and colorful decor, only adding to the vibe.
There are both King and Queen rooms, in addition to suites if you're traveling with more people, like children or friends. Amenities are abundant here, including flat-screen televisions, air conditioning, and some rooms even have private balconies.
The Nonantum Resort
Next is The Nonantum Resort, one of the most treasured Maine hotels. It's a three-star hotel located right on the water. The building is historic, having been built in the 1880s. It's only twenty miles from the Nubble Lighthouse, one of the top sites to visit in Maine.
Guests get to choose between staying at the Carriage House or the Portside Lodge. Both are great places to stay, but most couples opt to stay at Portside Lodge because it has private balconies that are tranquil and overlook the water.
At The Nonantum Resort, you can also enjoy the beautiful outdoor pool or even take a quick walk to the lighthouse that overlooks the water. There are also excellent cabanas that guests can rent that are right next to the water and are perfect for relaxing.
White Barn Inn
The White Barn Inn is a beautiful 4-star hotel in Kennebunk, Maine. It's only a short walk from the Kennebunk River and Gooch's Beach. If you love golfing, it only takes a five-minute drive to get to the nearest golf resort. What more could you want?
White Barn Inn has been a staple in Maine for around 150 years and counting. The accommodation prides itself in giving guests traditional New England charm, so if you're not from the area, then you're going to love the rusticness of this place.
At the inn, be sure to stop by the White Barn Inn for a delicious dinner. The restaurant has won a few awards, so you know it's divine! Depending on the time of year you visit too, you may be able to get a great deal on your accommodation.
Samoset Resort
Samoset Resort is located in Rockport, right by the water, as you most likely could have guessed! This is a great place to stay if you want an oceanside getaway, no matter the time of year.
There are quite a few rooms available here, some with great views and some that don't have a view but are more affordable. They even have Garden View rooms that look out at the golf course and gardens that are right at the resort!
For one of the best views, consider staying at the Deluxe Ocean Front rooms. They only have about twenty of them in total, but they all have oversized balconies, kitchenettes, and bigger bathrooms. Guests can sit in a comfy outdoor chair overlooking Rockland Harbor and the nearby lighthouse from the balcony.
Grand Harbor Inn
Last but not least on this list of the most loved hotels in Maine is Grand Harbor Inn! It's a three-star hotel located in Camden. It's a short walk from all the best places to visit in Camden, including the Camden Town Opera House, which is perfect for a romantic night out.
Guests are treated to many different amenities while staying at the Grand Harbor Inn! Guests have day passes to the local YMCA, continental breakfast that's delivered right to your door, free coffee and tea, and more. There are even travel guides in your room so you can plan out your trip more extensively!
There are so many places to choose from when it comes to accommodation in Maine, and this is by no way a fully extensive list. However, it does include ten of the highest-rated accommodations across the state! Because they're such popular places to stay, make sure you book well in advance.
Where in Maine would you most want to stay?
---
You might also like:
---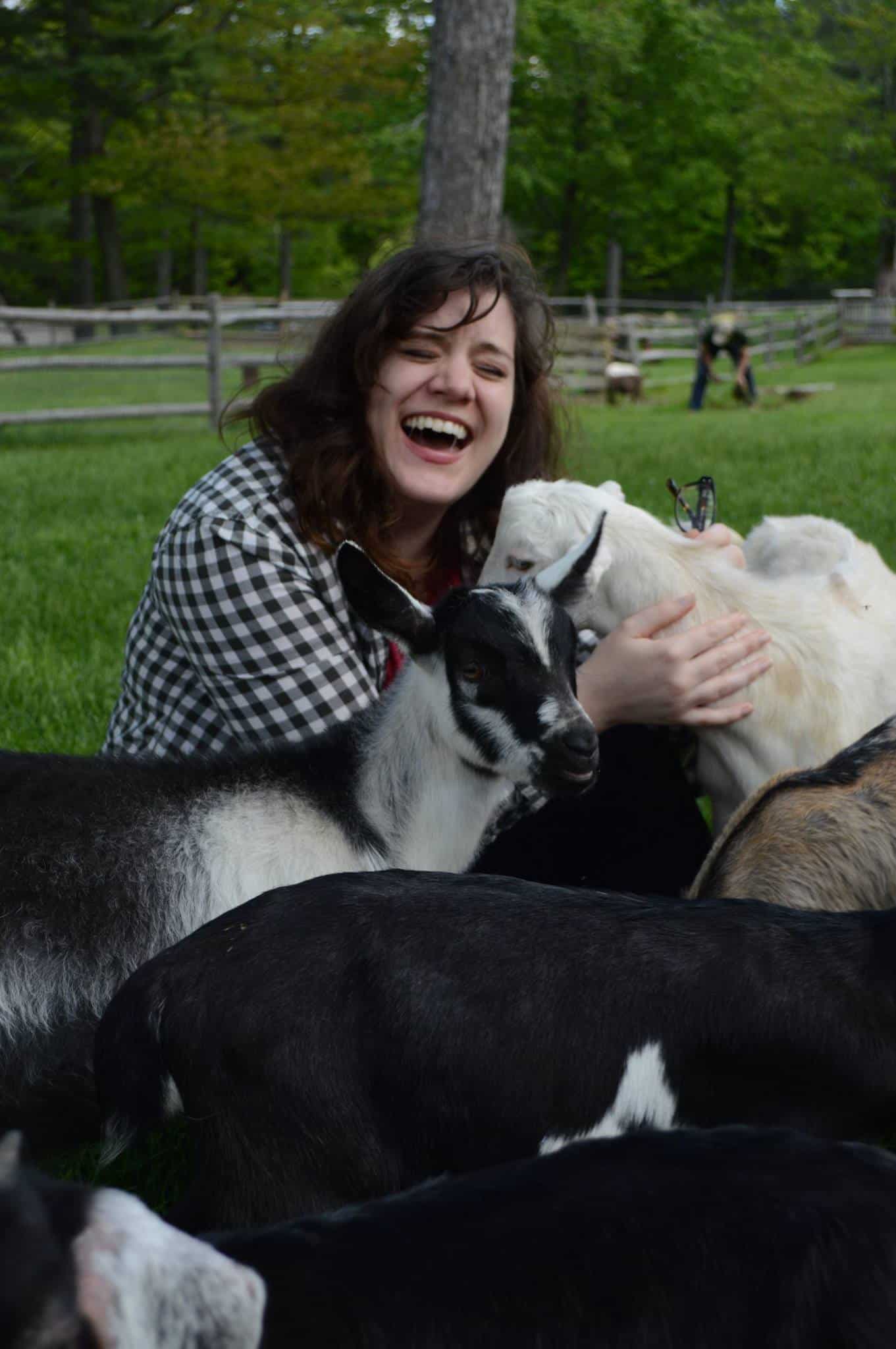 Amy is the founder of New England with love. A proud Vermonter, she hopes to share her love of New England and help you find the best adventures in the region. Amy is also blogger/founder at Two Drifters, where she writes alongside her husband about romantic and couples travel, relationships, honeymoons, and more. When not working on websites, Amy is probably reading, cuddling with her husband, son, and cats, & drinking a maple latte.