Have you seen Hocus Pocus 2 yet? If you haven't, what on earth are you waiting for?
If you have, then you might be wondering… where was the sequel to Hocus Pocus filmed?
If you're thinking surely, there must be some Hocus Pocus 2 filming locations in Salem MA, where the story continues, we'll try to let you down gently here, but no… the Sanderson Sisters did not return to the Witch City to film this one!
Don't worry though, because Kathy Najimy, Sarah Jessica Parker, and Bette Midler did return to New England, and we know where!
We've included the 9 Hocus Pocus 2 filming locations you can visit, and perhaps having a Salem 2.0 will turn out to be double the witchy fun moving forward? I'm thinking of all the fun Halloween and Hocus Pocus themed events that will surely be springing from this outside of Salem!
Yes, you can still head to Salem, Massachusetts to visit the original Hocus Pocus filming locations like Salem Common and the Ropes Mansion, but now we have even more great filming locations for Hocus Pocus 2… in Rhode Island!
Hocus Pocus 2 Filming Locations
Washington Square, Newport RI
Located in the historical heart of Newport, Rhode Island, Washington Square is situated between multiple streets, including Touro Street, and is where the annual Salem festival was filmed.
It is also home to the Colony House, visible in the Salem Scare Fest scene that features the child-hungry witches performing Blondie's "One Way or Another!"
Cranston Street Armory, Cranston RI
Wondering where the flying sequences were filmed in Hocus Pocus 2? Or perhaps where to find The Forbidden Woods? Surprisingly, on a sound stage built inside the Cranston Street Armory!
Today, the fate of the Cranston Street Armory is somewhat uncertain, but if you stop by you can see why this behemoth Gothic-style building was chosen to be a part of the Hocus Pocus 2 filming experience!
La Salle Academy, Providence RI
Interestingly, this Rhode Island private school was not used for all the school scenes in Hocus Pocus 2. La Salle Academy in Providence is the school that was used for the indoor scenes of the Hocus Pocus high school, just not the outdoor shots.
Newman Congregational Church, East Providence RI
Remember the scene where Gilbert is following the Sanderson Sisters' instructions and digging up the grave of Billy Butcherson? Yup, this is the church that is seen just beyond the cemetery!
Moses Brown School, Providence RI
So where were the exterior shots of Samuel Skelton High School filmed if not at La Salle Academy? Well, here at Moses Brown School in Providence, of course! Its exterior brick courtyard was perfect for the Hocus Pocus high school!
Chase Farm Park, Lincoln RI
You know the historic Salem village scenes? They were not filmed in Salem this time! Instead, a replica of historic Salem was built in Chase Farm Park, a gorgeous historic green space that is a part of Blackstone Valley in Lincoln, Rhode Island.
While the sets have long since been broken down, this historic RI park still delivers lots of great Hocus Pocus 2 vibes, especially if you plan your visit for fall as the colors are changing!
Lakeside-Carpenter Cemetery, East Providence RI
Remember the East Providence church above that we mentioned? Yup, this is the cemetery from that same scene!
Walgreens at Atwells Avenue, Providence RI
Looking for some potions… er, I mean lotions to keep your youthful glow? Then you'll want to head to Walgreens on Atwells Avenue in Providence, Rhode Island, just like Winnie, Mary, and Sarah did in Hocus Pocus 2!
Technically, the Atwells Avenue store was only used for the exterior shots (including the fantastic automatic door bits!), so if you'd like to visit the Hocus Pocus 2 Walgreens where they shot the interior scenes, that's over at 135 Pitman St. in Providence.
Benefit Street, Providence RI
Oh, is that Salem, Massachusetts where we see the heroes take over the famous Salem Trolley? Nope, that's Benefit Street in Providence, masquerading quite well as Salem!
Why wasn't Hocus Pocus 2 filmed in Salem, Massachusetts?
According to an interview with industry professionals in the Rhode Island Monthly, there isn't any spicy tea to spill behind the choice to shoot the sequel in Rhode Island instead of Massachusetts as it was simply director preference. Sounds like Rhode Island put a bit of a spell on both the director and executive director!
While there were sound stages built and utilized in Hocus Pocus 2 (and in the original Hocus Pocus, too), much of the Rhode Island parks and historic neighborhoods that were filmed in didn't seem to require a ton of effort to transform into both modern or historical Salem!
Parks like Chase Farm Park and Washington Square lent themselves very well to what Disney needed to film the sequel to Hocus Pocus, and perhaps, these areas of Newport and Providence might find new claims to fame with Hocus Pocus filming location tours similar to how Salem has.
So far, there don't seem to be any dedicated tours of filming locations for Hocus Pocus 2, but they'll no doubt be coming down the pike, especially around Halloween. Until then, it's definitely been added to the agenda for the next visit to Providence, Newport, and beyond!
PS if you're looking for Hocus Pocus 2 filming sites around Halloween, there's lots of other great spooky season fun in New England! There are ghost tours in Salem and Boston, haunted hotels all around the region (including the former Biltmore in Providence, Rhode Island!), and so many intriguing abandoned places and eerie ghost towns in Rhode Island and beyond, that it's basically the perfect place to visit for Halloween!
If you're less into the spooky stuff and more into just classic fall fun, there's plenty of that in Rhode Island, too.
Have fun exploring the Hocus Pocus 2 filming locations, and take care, or they'll put a spell on you…
You might also like: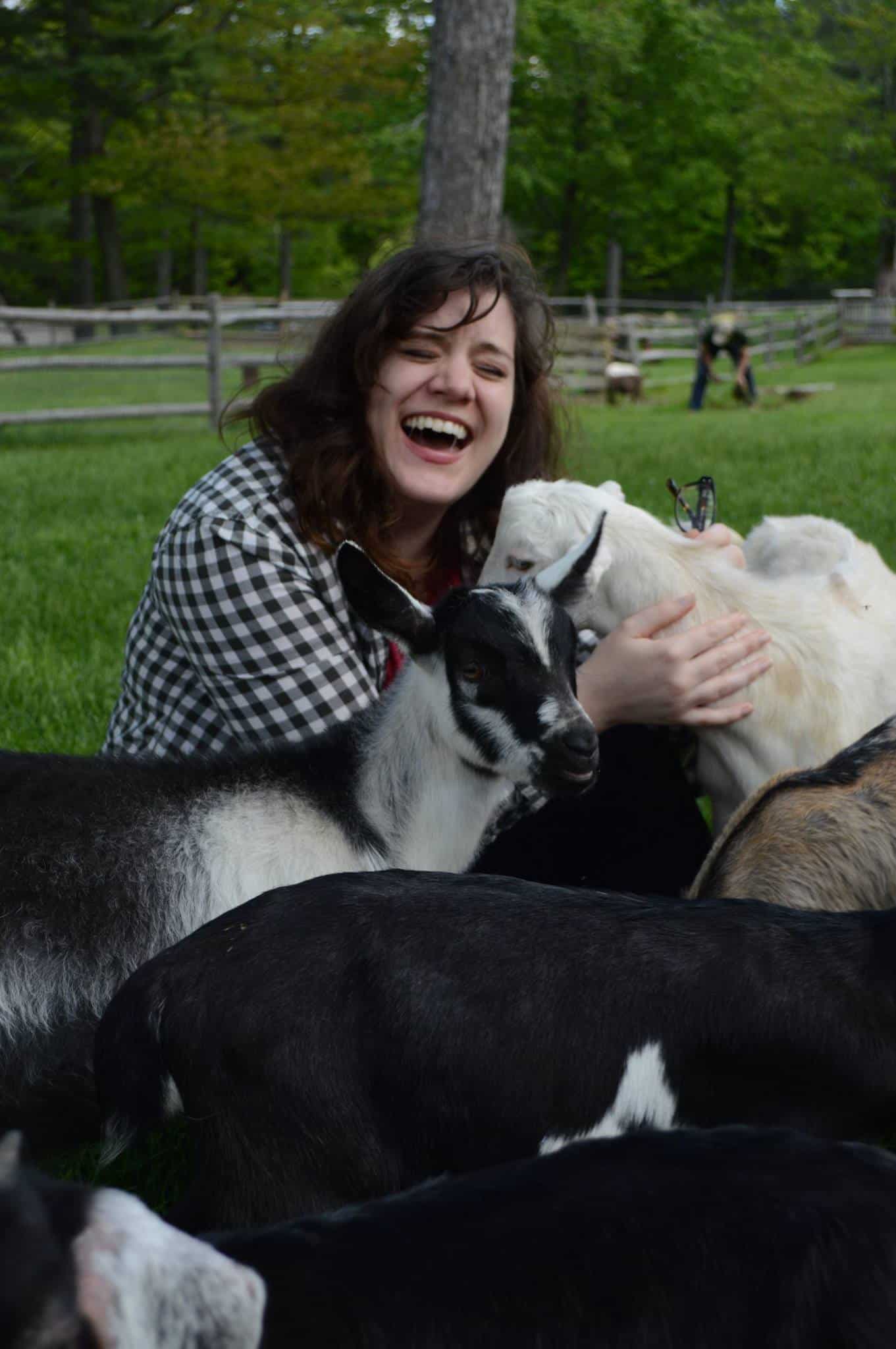 Amy Hartle is the founder and Editor-in-Chief of New England With Love, a comprehensive resource for travel in the New England region. Amy has been exploring New England since 2001. She lived in Vermont for many years and is a graduate of Plymouth State University in New Hampshire. Amy has been writing about travel for over a decade. On this site, Amy aims to share her love of New England and help you to have the best possible adventures!
Amy has been a full time blogger since 2012, and is also the publisher of Two Drifters, where she writes about couples travel and relationships, as well as Let's Adventure Baby, a family travel site. When not traveling the world or creating epic blog content, Amy can be found cuddling with her husband, son, and cats, & drinking a maple latte.