Picture an overcast October morning in a quaint seaside city. The waves lap against the harbor docks as you wrap your scarf a little tighter. You open the door to a cozy local coffee shop and are met with the sweet aroma of freshly roasted coffee beans. That's when you realize you're totally in love with this city.

Yes. Portland, Maine does have that effect on people.
Me and thousands of others have fallen under the spell of this cobblestoned port town. If you're anything like me and have an embarrassing addiction to not just coffee, but to coffee shop culture, Portland will put stars in your eyes.
There are so many excellent coffee shops in Portland Maine!
If you're visiting Portland, or have made it your permanent home, there are so many noteworthy coffee shops around the city to try. Most were built from the ground up by locals, and many roast their own coffee beans on site.
So if you want to find the best cafes to satisfy your refined palate and craving for some Hygge, here is my handcrafted list of the best coffee shops in Portland Maine.
Best Coffee Shops in Portland Maine
Bard Coffee
As far as prime real estate goes, Bard Coffee has it made.
Visitors to the city of Portland will find Bard Coffee has the perfect downtown location. Placed right where the Arts District and the charming Old Port converge, it's smack dab in the middle of the action.
Bard Coffee's front yard is the adorable Tommy's Park, where locals and pigeons alike love to lounge and socialize. Pretty special.
Before you walk off to the myriad of surrounding sites, step up to their coffee window for a smooth nitro cold brew or Maine maple latte. The interior has a really clean and open atmosphere, and you won't feel rushed or crowded if you stay for a spell.
As a bonus, the windows look out onto the square. This makes for some great people watching if you're into that!
Address: 185 Middle Street, Portland, ME 04101 | Hours: OPEN 7 days a week
Speckled Ax
The Speckled Ax might be found in a town of less than 70,000, but it has big-city style. Lining the active Congress Street strip in the Arts District, its glass storefront with urban minimalist signage would fit seamlessly in downtown Manhattan.
The earthy, muted interior with a beautiful dark wood coffee bar and tables is the perfect cozy complement. All about organic, single-origin coffees, the Speckled Ax is proud of their wood-roasted beans.
Just like the symbolism of the ax, their roasting process is traditional and hands-on.
Using a vintage Italian Petroncini, they roast their batches over a hot hardwood fire for 14 minutes. If you're done tasting one of their espressos in a cozy corner by the window, you can grab a bag of their flagship espresso blend, 'Bird Dog Coffee,' and brew your own cup at home.
Address: 567 Congress Street, Portland, ME 04101 | Hours: CLOSED Tuesdays
Read Next: 7 Spots for the Best Breakfast in Portland Maine
Tandem Coffee & Bakery
If you ask a Portland local to list the best coffee shops in town, they'll probably mention Tandem.
This vintage gas-station-turned-cafe has been a beloved fixture of downtown Portland since 2014. With a charming bicycle theme, a clean, sunny interior, and baked goods to die for, this place literally checks all the boxes.
Tandem has amazing coffee, plain and simple. They partner with small growers to offer a rotating list of single-origin coffees, roasted right in house.
Equally impressive are their bakery offerings. The head baker, Briana Holt, is a James Beard nominee. From delicious pies and biscuits to sticky buns and cookies, your mouth will be watering for the rest of the day.
Address: 742 Congress Street, Portland, ME 04102 | Hours: CLOSED Tuesday
Read Next: 11 Irresistible Bakeries in Portland Maine
Coffee By Design
Coffee By Design will forever reserve a superlative as a top coffee shop in Portland. And it's not just because it's the oldest coffee roaster in the city.
Coffee By Design has become a leader macro-roaster in Maine and even globally. Every year they supply hundreds of customers from around the world with their coffees.
And while the Congress Street coffeehouse is their original location, they've expanded to two other locations in Portland. Whether you're in East Bayside, Old Port, or the Arts District, you'll be able to walk to a Coffee by Design.
As a roastery, you can imagine this Portland Maine coffee shop has high standards.
The 1 Diamond Street location is very popular among locals, with ample seating and free Wi-Fi. It's the perfect kind of coffeehouse to sit with your laptop and stay for hours. Just make sure you buy more than a small coffee if you do!
Three Locations: 1 Diamond Street, 67 India Street, 620 Congress Street, Portland ME | Hours: OPEN 7 days a week
Coffee ME Up
Coffee ME Up on Cumberland Ave feels like a real slice of home to me.
This is the Portland coffee shop that locals in the neighborhood come for their coffee before work, their lunch sandwich in the afternoon, and their friend gatherings on weekends.
The interior space is cozy and bright, and in the warmer months the sidewalk is set up with plentiful shaded seating.
The owners here are really concerned with the quality of coffee, food, and warm service offered here. The espresso-based drinks are made properly, their egg sandwiches with homemade spreads are killer, and the pastries are supplied fresh by local bakers. What more do you want in a cafe?
Address: 221 Cumberland Ave, Portland, ME 04101 | Hours: OPEN 7 days a week
The Proper Cup
Finally – a coffee shop that lives up to its name!
Baristas at the Proper Cup do just that; make a proper cup of coffee. Their attention to detail, down to the steamed milk and flavorful espresso, is applaudable.
Most of their latte flavoring is made in house, such as the lavender, maple, and caramel. Their rotating pastries are baked daily by bakers in the city. Try a fruit-filled hand pie or cinnamon bun for a sweet treat!
The Proper Cup is on Forest Ave in the Oakdale neighborhood, which places it off the peninsula. This location has made the tight-knit energy of their cafe community what it is today.
Oftentimes at more centralized Portland coffee shops you'll face long lines just to buy a drink (I love you Tandem, but I'm calling you out!). So if you're an off-the-beaten-path kind of person, this is a great option.
Address: 500 Forest Ave, Portland, ME 04101 | Hours: OPEN 7 days a week
Read Next: 13 Best Boutique Hotels in Portland Maine to Book ASAP
Higher Grounds
Higher Grounds is an amazing new addition to the Old Port neighborhood. Many others and I are happy it's here, especially on charming Wharf Street.
This super chill Portland ME coffee shop brews up Speckled Ax coffee and teas. But there's a twist in the story. Higher Grounds is actually the very first cannabis coffee shop on the East Coast!
Alongside your espresso or French toast latte (someone please try that for me!), you can purchase medical cannabis and hemp CBD here.
Keep in mind the cannabis dispensary requires you to be 21 with a valid medical card. Their hemp apothecary also offers a nice selection of CBD foods, salves, oils, and lotions.
The staff are extremely knowledgeable about the products they carry and are truly warm and welcoming. With quality coffee, a CBD apothecary, and a medical cannabis dispensary, what does this Portland coffee shop not carry?
Address: 45 Wharf Street, Portland, ME 04101 | Hours: OPEN 7 Days a Week

You probably already knew that Portland had a wicked restaurant and brewery scene, and now you know they're crushing it with killer coffee shops, too! Enjoy your bevs.
---
You might also like:
---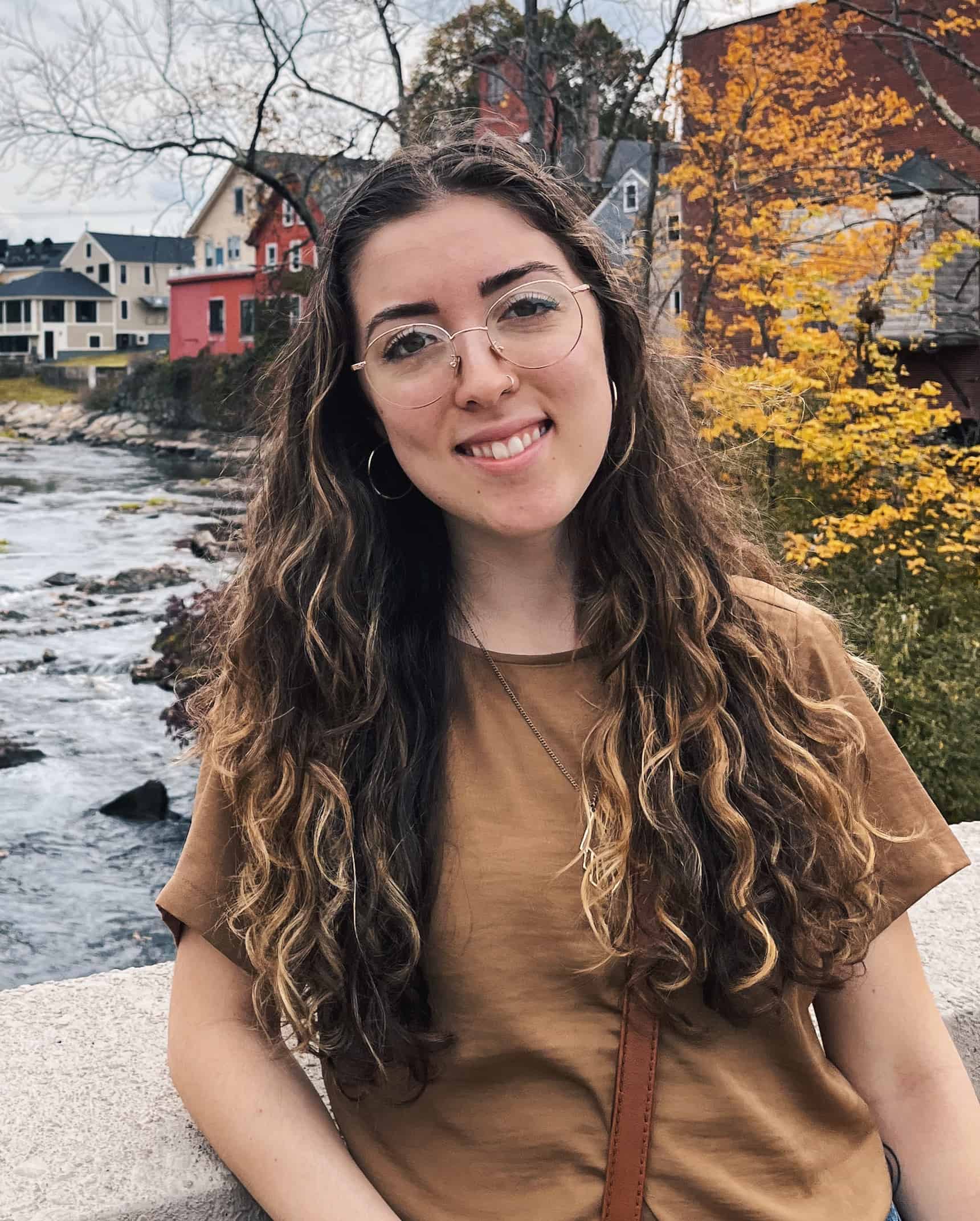 Jessica Vaillancourt is a US-based freelance writer for websites and online businesses, specializing in content related to travel & culture, lifestyle, health, and home. She subsists solely on espresso, notebooks, and dreamy travel plans. Connect with her at JessAnneWriting.com to learn more and discuss your content needs today.