*This site uses affiliate links; if you make a purchase through these, I may receive a small commission at no cost to you.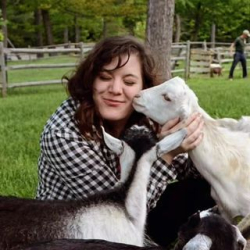 Latest posts by Amy Hartle
(see all)
It might surprise you that New Hampshire is known for having some of the best beaches in New England!
New Hampshire isn't typically the first place you think about for a beach destination, but there are several must-visit beaches that you won't want to miss.
Whether you're looking for a calm and tucked away experience at a mountain lake, or you'd like to have fun splashing around in the Atlantic, we bet there's a New Hampshire beach scene for you.
New Hampshire has the shortest shoreline on the Atlantic Coast, extending only 13-miles. It takes excellent care of the small area by providing clean, picturesque beaches.
But don't overlook New Hampshire's Lakes Region! You'll find all kinds of great freshwater lakes offering New Hampshire beaches that are ideal for water fun.
If you're looking for the best places to swim, boat, or just take in beautiful beach scenery, NH is precisely the place to visit. Let's get into it by exploring some of the best beaches in New Hampshire!
Best Beaches in New Hampshire
Hampton Beach
Hampton Beach is the largest, most popular beach in New Hampshire, and one of the best in New England! Located in the Hampton Beach district, there are a ton of great New Hampshire beach activities here.

Visit Hampton Beach during the summer, and you'll find it filled with both locals and tourists. It's definitely the busiest time for this area, with lots of people any time of day.

Hampton Beach is known for its soft, white sand leading out to the Atlantic Ocean. It's one of the cleanest beaches you'll visit in New Hampshire and is carefully preserved thanks to its state park designation.
Hampton Beach has lots of great amenities like bathrooms and a lifeguard on duty during the summer season, and it's also considered one of the best New Hampshire state parks.
You can enjoy a range of family friendly activities at Hampton Beach, including swimming and sunbathing, of course.
The real gem of Hampton Beach is the boardwalk, and one of the reasons this is one of New England's best beach towns. The boardwalk lines the beach with snack bars, restaurants, shops, an arcade, and more.

As for where to stay? There are several great Hampton Beach hotels across the street from the beach, so if you like being able to just cross the street to hit the beach, it's doable!
North Beach
Although North Beach is adjacent to Hampton Beach, it has a stark contrast to its neighbor. Since it's on the northern end, away from the action, it's more secluded for a tranquil beach experience.
Many people recognize North Beach as the place "where the wall begins."
Unlike Hampton Beach, the coast is rockier and significantly impacted by the tide. The best time to visit North Beach is during low tide, when the water reveals a lot more beach sand to hang out. During high tide, the water can reach all the way to the rocky shore.
North Beach is a quieter beach, even during the busy season. It's an excellent place to escape in case Hampton Beach gets too crowded.
You can enjoy many of the same activities, such as swimming and kicking back in the picnic area. There are always people surfing in the ocean. Kids can have a lot of fun finding sea urchins on the rocky walls.
Stick around to catch a beautiful sunrise at this NH beach.
North Hampton State Park
Okay, at this point you might be thinking we've made an error and are featuring the same NH beach twice, but North Hampton State Park is not the same as North Beach, but this is easy to get tripped up on!
Located a little over a mile north of North Beach, the North Hampton State Park has a shoreline that is fairly rocky in parts, but is still a very popular swimming and sunbathing New Hampshire beach.
You'll find a nice bathhouse with restrooms and a lifeguard in the summer at North Hampton State Park beach as well.
The parking lot fills up very quickly in the thick of the summer season, so get there early if you expect to score a spot!
Weirs Beach
Visit New Hampshire's Lakes Region and spend a beach day at the always popular Lake Winnipesaukee. It's the largest lake in the state, with several beaches along the extensive shoreline.
The most popular beach at the "Big Lake" is Weirs Beach. It's a resort destination for the entire family to enjoy time on the beach.
Weirs Beach is located on the southern shore of Lake Winnipesaukee. When you arrive, you'll be greeted by the famous Weirs Beach sign before reaching the beach area. It includes a boardwalk along Lakeside Ave. that has lots of shops, arcades, a fun center for kids, a drive-in theater, and more.
All ages will enjoy time at this famous New Hampshire beach. It's a popular spot for swimming and sunbathing and has a public boat launch.
Kayaking and fishing are two of the most common boating activities at the lake, and you can find boat rentals on-site to rent for the day. There are also picnic tables available to enjoy a meal on the beach.
Summer is the most popular time to visit Weirs Beach, and you'll find lifeguards on duty during the summer season. There are also several nearby resorts, and lots of great Lake Winnipesaukee cabin rentals, too!

Ellacoya State Park Beach
On Lake Winnipesaukee's southwest shore, you'll find the Ellacoya State Park. It's a preserved section around the lake that offers many recreational activities, and is home to another very popular Lake Winnipesaukee beach.

The beach at Ellacoya State Park is smaller compared to Weirs Beach. It's only 600-ft long, but the natural setting lined with the forest makes it one of the prettiest beaches in New Hampshire.
You'll have plenty of room to lounge around on the sandy shore. The trees even offer a little shade on a sunny day, which is always nice, especially if you've got little ones in tow.

Swimming and boating are the top NH beach things to do at Ellacoya State Park. Additionally, there are picnic tables open to the public and a kid's playground. There are nearby campgrounds for tents and RVs, so that could be a unique beach vacation experience to wake upright on the beach.
There is a small fee to visit this NH beach since it's located within a state park.
Allen Albee Beach
This lovely freshwater beach is located on Lake Wentworth and it's a great summer swimming spot!
You won't typically find crazy crowds at Allen Albee Beach, so it's nice for those looking for a more laidback beach experience.
There are restrooms and lifeguards present in the summer, but heads up: Allen Albee Beach is technically reserved for Wolfeboro residents and their guests, so you can't park there if you're not a resident with a sticker, but we haven't heard any reports of out of towners getting ran off the sand there yet!
Wallis Sands State Beach
Discover one of New Hampshire's hidden gems at the Wallis Sands State Beach. It's a short drive away from Hampton Beach, and is an excellent alternative if it's crowded. It's a family-friendly New Hampshire beach where you'll see lots of kids running around and families enjoying the scenic views.
Wallis Sands State Beach is located in the town of Rye. It's a beautiful crescent-shaped beach with golden sands.
It's spotless, thanks to the preservation efforts of the Wallis Sands State Park. It also means that there is an entry fee to visit.
The beach has a main building where you'll find a bathhouse with showers and a shop for snacks. You can enjoy a picnic at the designated tables or sit in the paved area to take in the views with the Isles of Shoals in the distance.
You'll have a lot of fun spending time in the water at Wallis Sands State Beach. It has gentle waves that are great for kids learning how to surf or wade in the shallow area. There are rocky areas of the beach where you might encounter crabs and starfish.
Jenness Beach
Jenness Beach is a favorite beach destination in Rye. It makes an ideal vacation getaway spot to enjoy a relaxing beach setting with all of the beachfront rentals.
This New Hampshire beach is located on the Atlantic Coast and perfect for water activities. Swimming is of course always fun, but it's also a popular surfing spot. You're likely to find lots of people out trying to catch a ride on the waves!
The family-friendly environment means that you can bring everyone down for a day at the beach. It has beach amenities, including a bathhouse and a parking lot conveniently located in front of the beach.
There's typically plenty of parking since the beach rarely gets overcrowded like some of the other popular New Hampshire beaches.
Bring along snacks to have a bite to eat at the picnic tables or go for a leisure stroll on the beach. Directly across the street from the beach is a surf shop to pick up equipment and rentals—also, an ice cream parlor for those hot New Hampshire days!
Jenness Beach has all the amenities you'd need, which makes it one of the best New Hampshire beaches.
Wellington State Beach
Newfound Lake is the largest freshwater lake in New Hampshire. It's located within Wellington State Park near Bristol, NH. It's home to one of the top beaches in the state where you can enjoy sandy beach and fresh water with lots of fun, recreational activities.
Wellington State Beach provides a scenic spot to enjoy a beach day. The clean, golden sands with views of forested mountains surrounding it are picturesque in any season.
There are many hiking paths around the shore for fantastic views of the entire beach and the Cliff and Belle Islands inside the lake.
You can easily spend an entire day enjoying this beautiful beach. It's a fantastic place to swim because of the clear water, and there are shallow areas that kids can play in, which is always nice.

Take advantage of the boat ramp and dock! It's a popular place for boating. You can kayak around the lake for sightseeing or take out a fishing boat to see what you'll catch.
Beachgoers can use the grills for cooking out during a picnic or grab a snack at the Snack Bar.
Echo Lake Beach
Adventure to the White Mountains, where you'll discover Echo Lake. The lake has a forested shoreline which makes it one of the most scenic lakes in the state. It opens up to a sandy beach on the southern shore – one of the must-visit beaches in New Hampshire.
Echo Lake Beach is located within the state park. It requires an entrance fee, but with it you can enjoy the clean beach and picnic facilities. It's a family destination that also permits pets. The beach is open all year long but designates seasons for different activities.
This NH beach is a fantastic place to swim during the open season between mid-May to mid-September. It's when you'll have slightly warmer water and lifeguards on duty for safety.
Other fun things to do at the beach include snorkeling, diving, boating, and fishing. Visitors can sit at the picnic tables located right on the beach for a lakefront lunch.
When you need a little break from the water, explore the scenic hiking trails extending from the beach for fantastic views of Echo Lake.
Odiorne Point Beach
Odiorne Point State Park is home to a very unique beach worth checking out while visiting New Hampshire. Odiorne Point Beach has two sections, and each section has different activities for beach goers.
Located near Rye, it's one of the most popular state parks to visit that offers lots of outdoor recreational activities and centers. For example, the Seacoast Science Center is a hit with kids and adults alike!

The Odiorne Point Beach is always a must visit while in the park. You can reach the beach by taking a nature walk along the shoreline, revealing the rocky coast and sandy beach.
The beach includes both areas – a rocky shoreline and a sandy region. Each section has a different experience.
It's fun for kids and adults to climb over the rocks and see what kind of marine creatures you'll find hidden within them. Crabs are commonly found here. During low tide, the water reveals tide pools.
The sandy beach is great for swimming in the ocean. It's a clean beach with a gentle slope into the water and calm conditions for all ages. Boating and fishing are also accessible from Odiorne Point. And if you can take in a sunset from this beautiful New Hampshire beach? Whew, you'll be set!

Mt. Sunapee State Park Beach
Mount Sunapee State Park is one of the top state parks with beaches to visit in the state. The lake is located at the foot of Mount Sunapee and is one of New Hampshire's best beaches.
The best time to visit Mt. Sunapee State Beach is during the summer and fall seasons. During the winter, it transforms into a ski resort. If spending a day at the beach isn't enough, there are nearby campgrounds and a resort for overnight stays.
It's an excellent destination for a beach getaway in New England. It is busiest on the holidays and weekends when the beach fills up with a lot of people.
This large NH lake covers over 4,000 acres, so there's plenty of space to enjoy all kinds of beach fun!
Popular beach activities are swimming, kayaking, tubing, and fishing, and boat rentals are available on-site. Even if you don't get in the water, you can enjoy the picturesque scenery with views of the mountain in the background. This is a fun NH beach for all ages.
Mt. Sunapee State Beach has a picnic area with tables. Also, a bathhouse with a shower and changing rooms.
New Hampshire beaches are as varied as the state is, with options for relaxation or adventure, strolling on a sandy beach or hiking to get there. Wherever your quest for beaches in New Hampshire takes you, have a beachy fun day!
---
You might also like:
---