---
*Links in this article may be affiliate links, from which we may earn commission. See our
Privacy Policy
for full details.
---
Nantucket is one of the most unique places to visit in New England. It's an island off the coast of Massachusetts that's a popular summer destination for many people. Since it's on an island, it should come as no surprise that there are plenty of wonderful beaches to explore. Here are some of the best beaches in Nantucket and what makes them great.
Children's Beach
Children's Beach is one of the best beaches in Nantucket for the entire family. There's a great playground for kids to play on and it's a short walk to town. There are also picnic areas where you can sit down with your family and enjoy a seaside lunch. You may even see a ferry or boat out on the Atlantic while sitting on the sand!
To get to the beach, type in 15 Harbor View Way into your GPS. You'll be blown away by how cute and relaxing this beach is.
Jetties Beach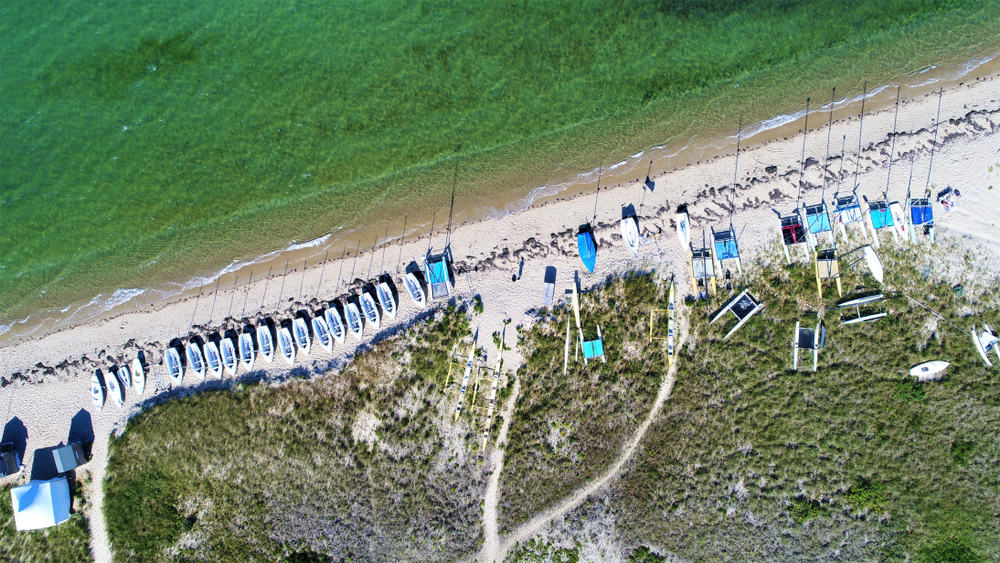 One of the most popular and considered one of the best beaches in Nantucket is Jetties Beach. Jetties Beach is located on the north shore of the island and is known as a clean and family-friendly beach that many tourists and locals like to visit. You may see boats, ferries, and yachts sail on the beautiful water.
One place you have to check out if you go to Jetties Beach is Sandbar at Jetties Beach. This seaside restaurant offers burgers, hot dogs, sandwiches, salads, and of course, seafood. Look it up along Bathing Beach Road in Nantucket when it opens for the season.
Madaket Beach
If you're on the southwest side of Nantucket, take a trip to Madaket Beach. You can get to its sandy shores either through a 5.5-mile paved bike path, or the seasonal NRTA shuttle bus. The surf can be rough at times, so make sure you do your research before hitting the shore. If you plan on driving, be aware that parking can be a challenge since spots are limited.
One of the best things to do at Madaket Beach is to watch the sunset. There aren't any food shacks nearby, so make sure you pack dinner if you're going to see this incredible view. Watching the sunset on this gorgeous beach will definitely be a highlight on your Nantucket trip.
Steps Beach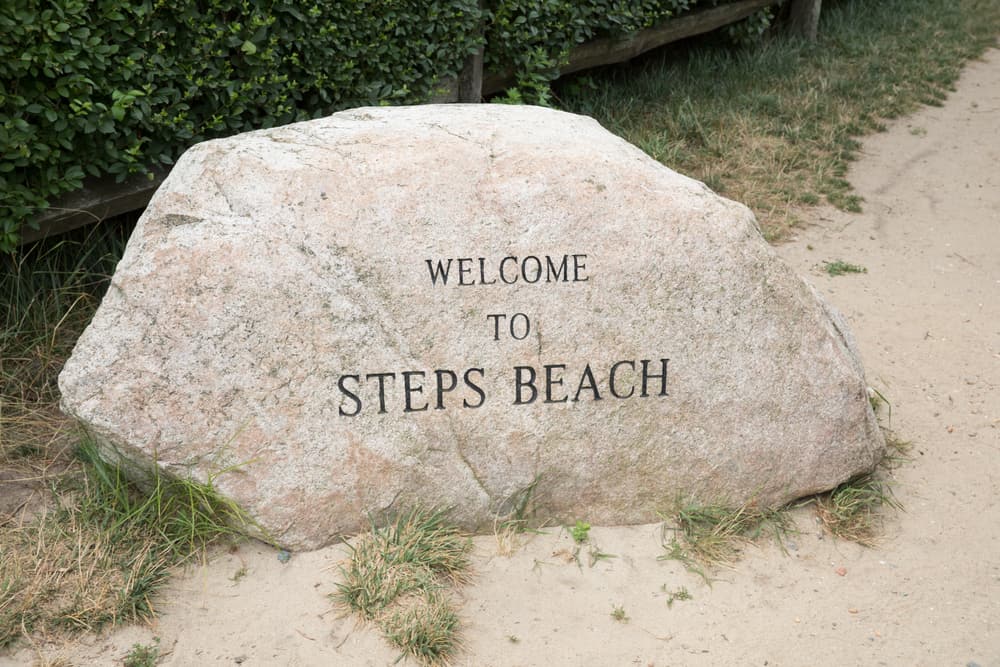 One of the best beaches in Nantucket is Steps Beach, located along Lincoln Avenue. It's located between the popular Dionis Beach and Jetties Beach, and it's called Steps Beach for a reason. You have to tackle a lot of stairs to get to and out of the beach, but it's well worth it for the beach's great views. If you do go, keep in mind that there's not a lot of parking, so you should plan ahead. However, if you plan the trip right, you'll get great beach views and a lovely beach story to tell.
Surfside Beach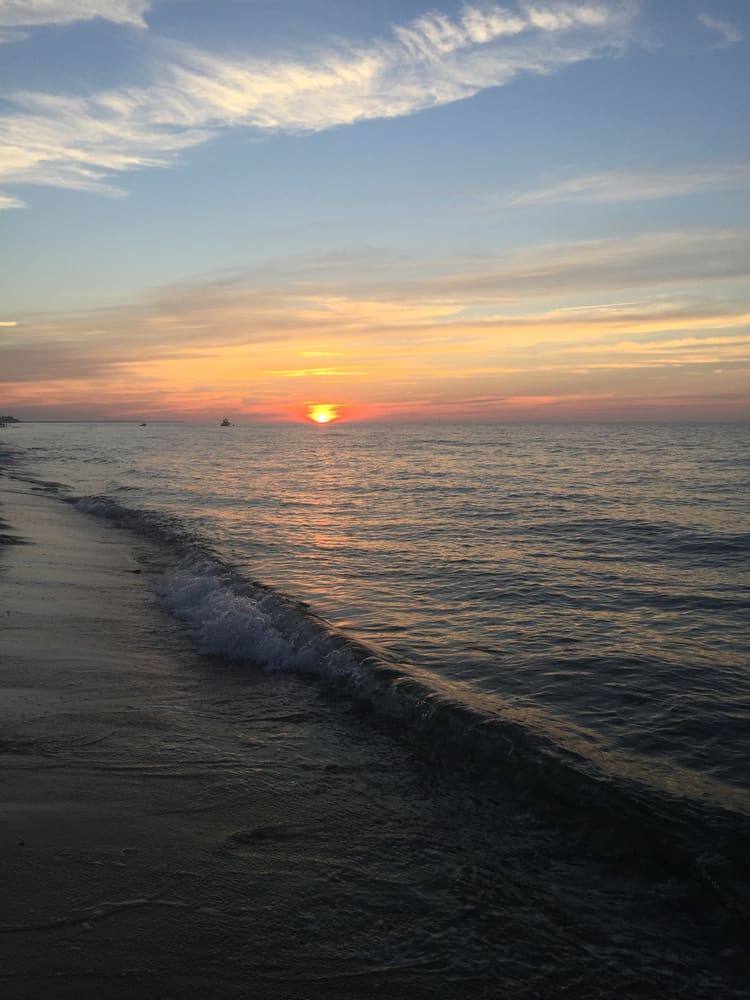 Surfside Beach is a popular beach along the south shore of Nantucket. The beach has amenities such as public restrooms, showers, and even a place to grab food. You'll likely see families enjoying the oceanside view and avid surfers navigating the waves. Plus, there are some incredible sand dunes to see! Just head to the end of Surfside Road and you'll get there.
Brant Point Beach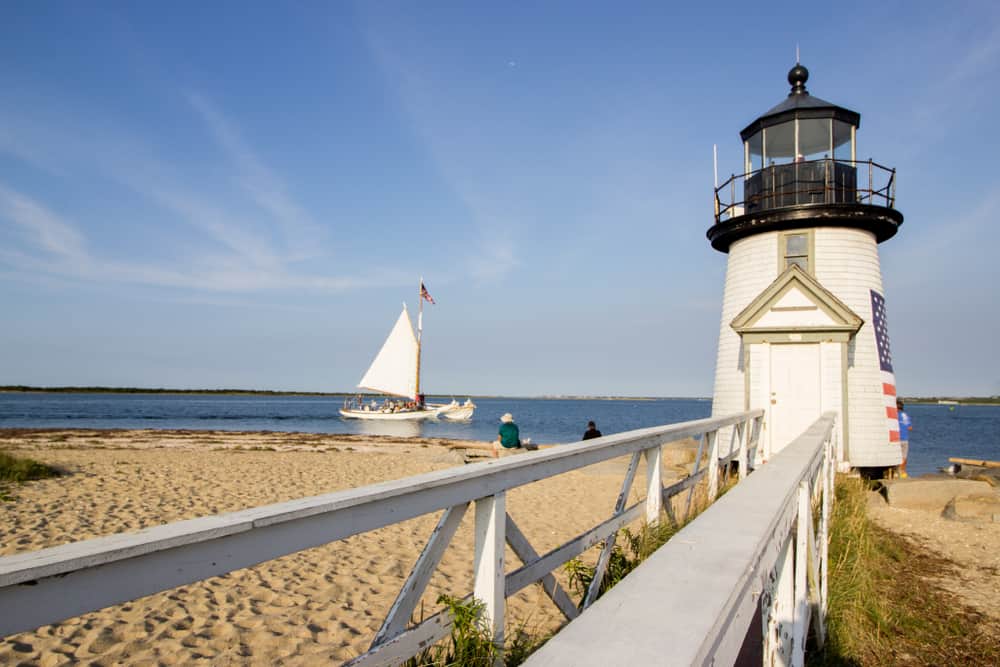 Another one of the best beaches in Nantucket to visit is Brant Point Beach, located along the north shore. It's an easy walk from town and a great place to watch boats come through. While you're there, you can see the Brant Point Lighthouse, an iconic piece of Nantucket history. It was first established in 1746 and is still in use today. It's one of America's oldest lighthouses and can be seen by people going to and from the mainland on ferries. It's a great spot to admire the view and soak in a piece of beautiful history!
Cisco Beach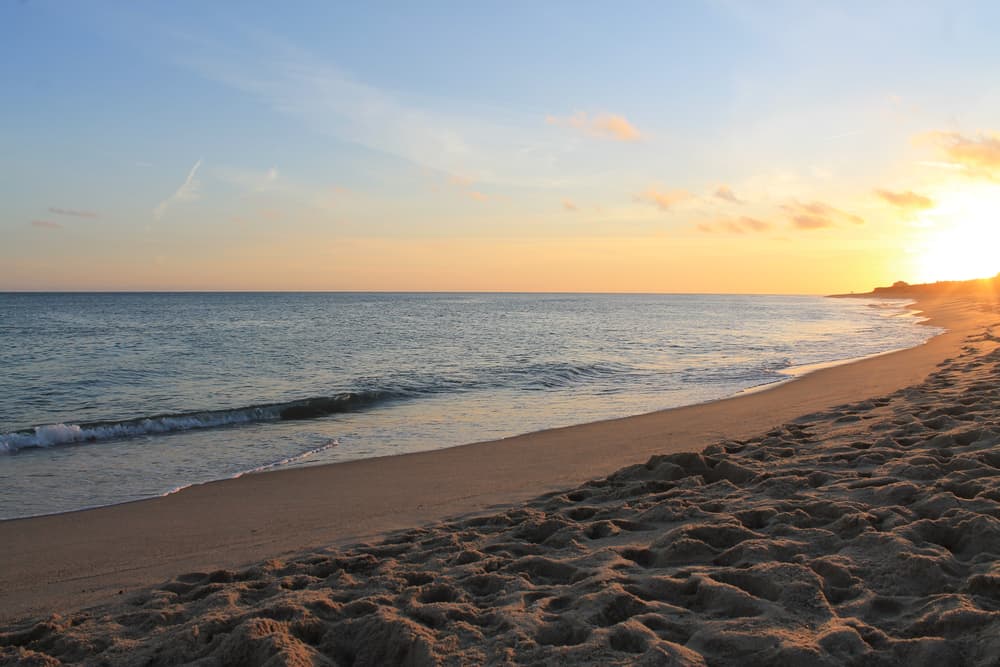 Cisco Beach is another one of the best beaches in Nantucket, especially if you like to surf. Cisco Beach is located along the southern shores of Nantucket and is known for having admirable waves. Anyone who's into surfing or is a strong swimmer will enjoy the currents.
The beach is also known for being clean and catering to local families and tourists alike. There's also a 4-mile bike path along Hummock Pond Road that people can cycle down to head to town.
Siasconset Beach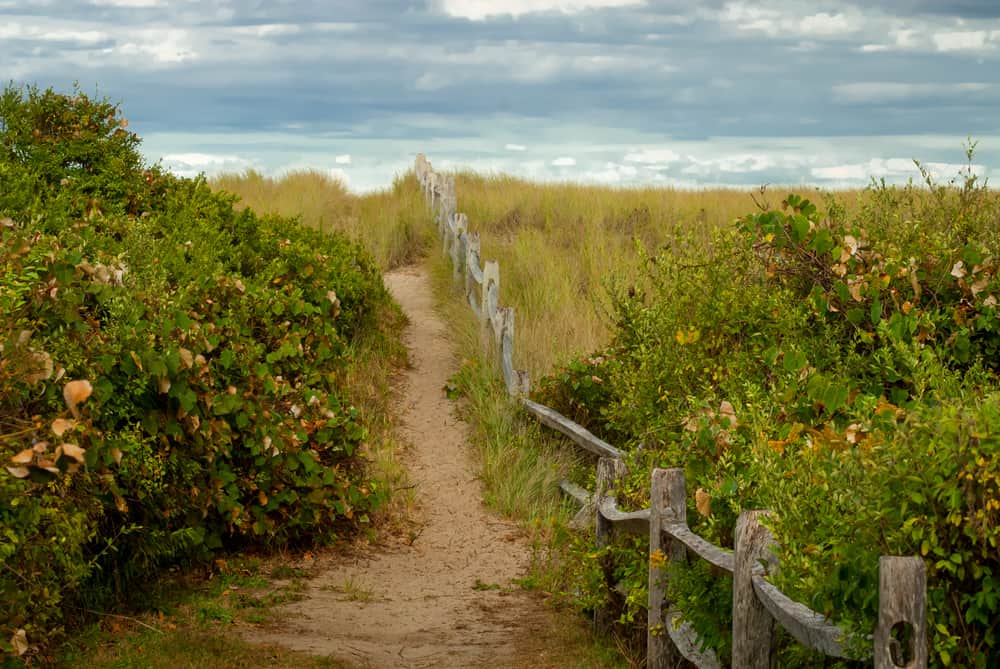 Another one of the best beaches in Nantucket to visit is Siasconset Beach. Siasconset Beach is located on the eastern part of Nantucket and is known as a quieter beach that has incredible views of the sunrise. It's also known as a place where you can see a seal or two hanging out on the shore. You can also admire the adorable seaside cottages while you stroll along this lovely Nantucket gem.
Dionis Beach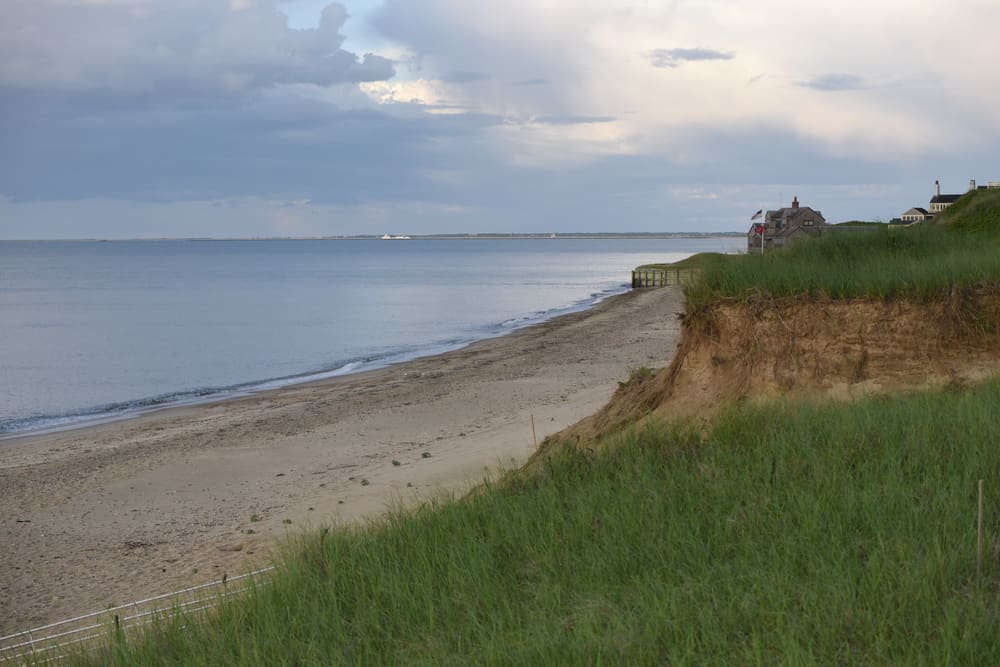 If you travel along Bathing Beach Road in Nantucket, you'll find Dionis Beach. Dionis Beach has hard-packed sand, but calm and beautiful water. You can bring your loved ones here to walk along the beach, watch the waves hit the shore, and admire the sand dunes. You can also grab a seashell or two while on your walk.
Some amenities Dionis Beach offers include a bike rack, restroom, and a parking area. Make sure you add this spot to your must-see Nantucket beach list and bring a camera to capture the memories.
Ladies Beach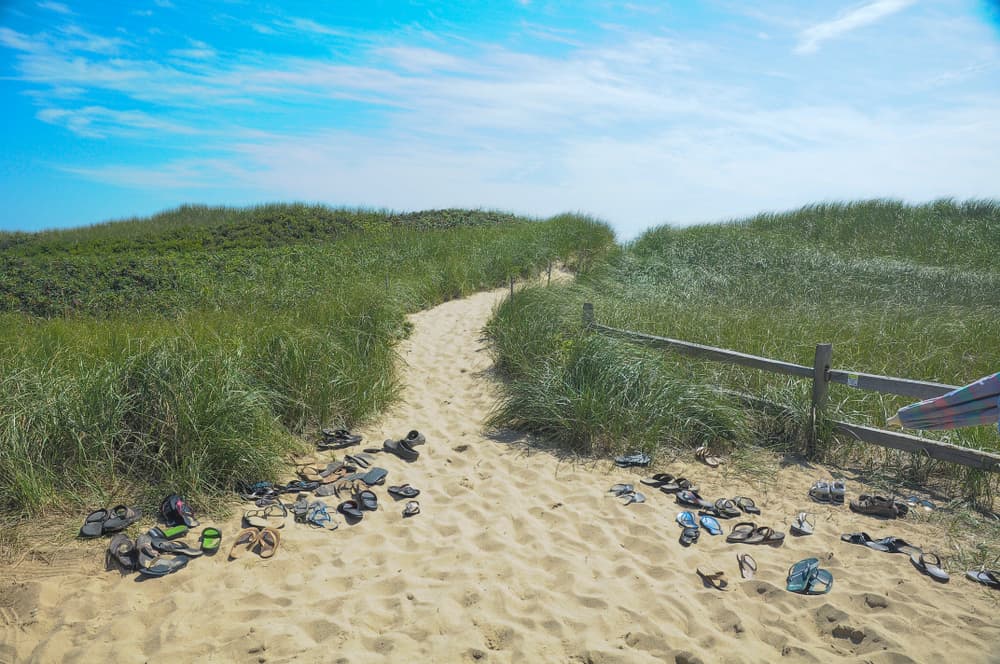 If you head to the southwest side of Nantucket, you'll find one of the best beaches in Nantucket: Ladies Beach. Ladie's Beach has a rougher coastal line, but don't let that fool you. This beach is still a solid place to visit. Plus, you can do things like boogie board when the tide is low. It also tends to be a quieter beach, so if you're looking for a less-populated area, Ladies Beach is the place to go. Keep the conditions in mind, though, as heavy waves can come crashing on the shore.
There are plenty of great beaches to visit in Nantucket. The key is to decide where you want to go on the island and if you want to go to a more populated beach or a less populated one. Once you decide that, you'll be on your way to a beautiful seaside landscape that you'll remember for a long time to come.
---
You might also like:
---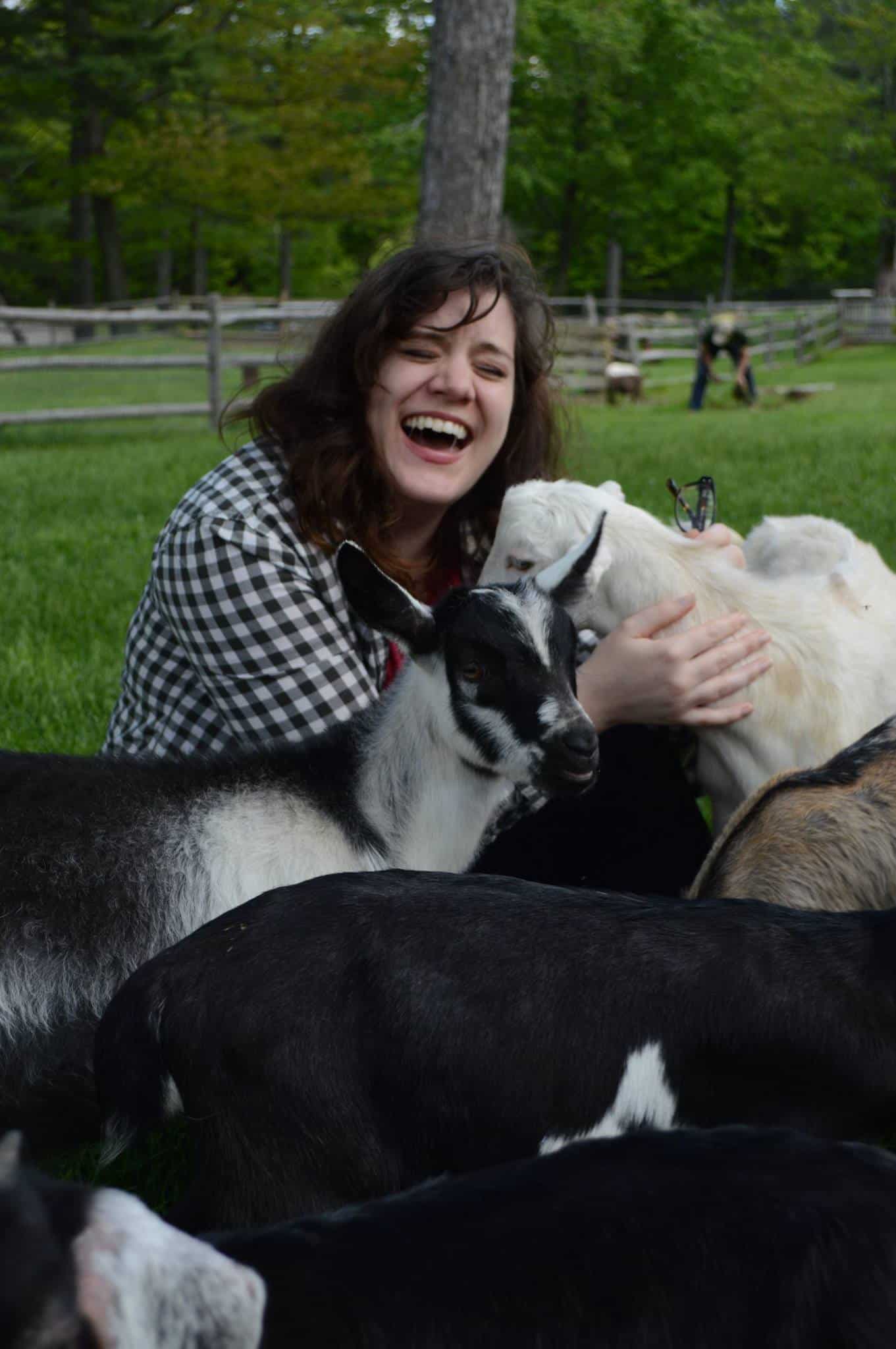 Amy is the founder of New England with love. A proud Vermonter, she hopes to share her love of New England and help you find the best adventures in the region. Amy is also blogger/founder at Two Drifters, where she writes alongside her husband about romantic and couples travel, relationships, honeymoons, and more. When not working on websites, Amy is probably reading, cuddling with her husband, son, and cats, & drinking a maple latte.