Portland, Maine is an absolute must-visit whether you're visiting New England for the first time or you've lived in the area all your life. This city is located right on the waterfront and is filled with breathtaking views that can't be beaten anywhere else in the northeast.
Finding a place to stay in Portland might prove difficult, mainly because there are so many places to stay in the area. To save you time, use this compiled list of the best Airbnbs in Portland Maine, and get planning your trip!
Top Airbnb Portland Maine Rentals
---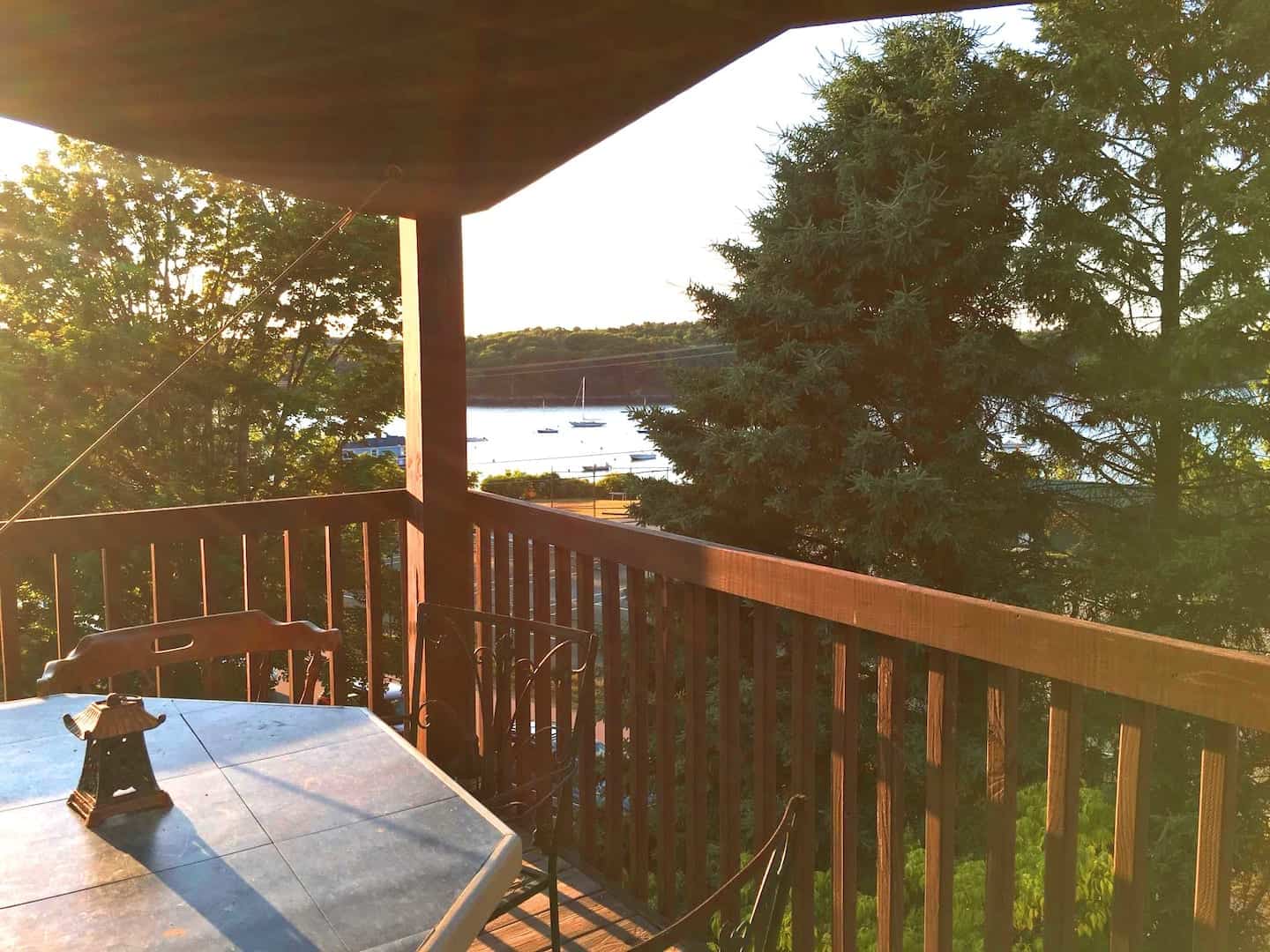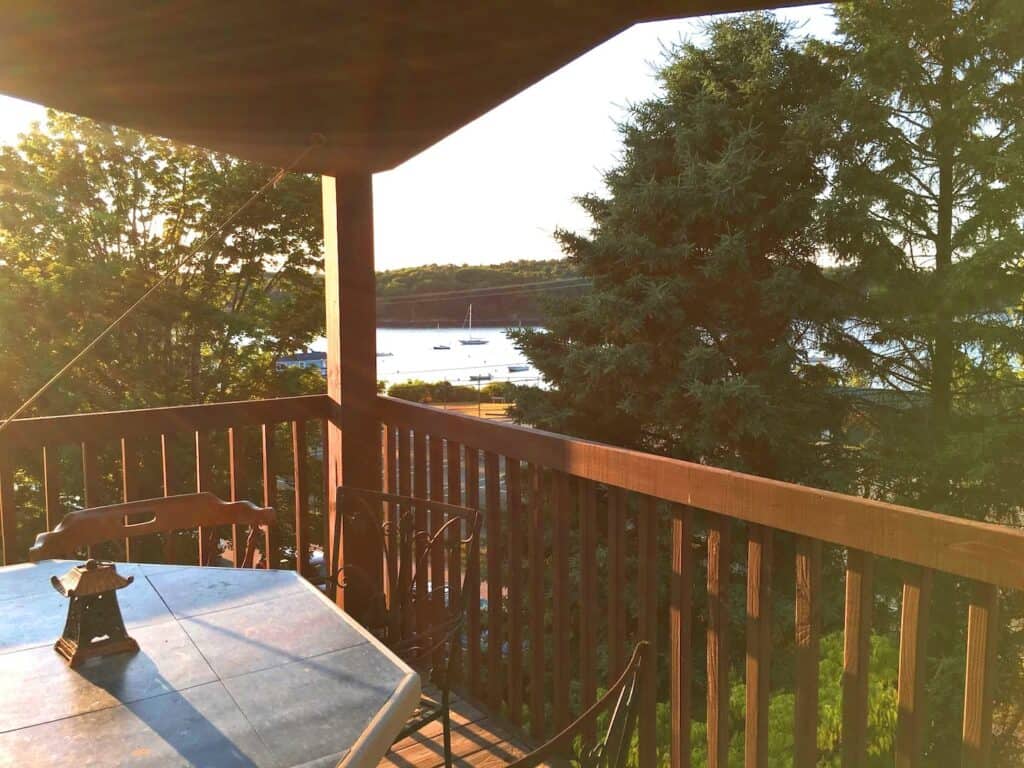 First up is a unique treehouse in Portland Maine. This accommodation is suited for up to two guests and is a tiny home filled with character.
The host is a self-proclaimed hippie, which you can immediately get the vibe of after seeing the home's interior. It's located in a prime location right by the water. Within minutes, you can relax on the beach, go on a waterside hike, or even go swimming.
The interior of this Portland ME Airbnb has many great features for its size, including a kitchenette, half bathroom, and a bedroom that has to be reached by using a ladder.
---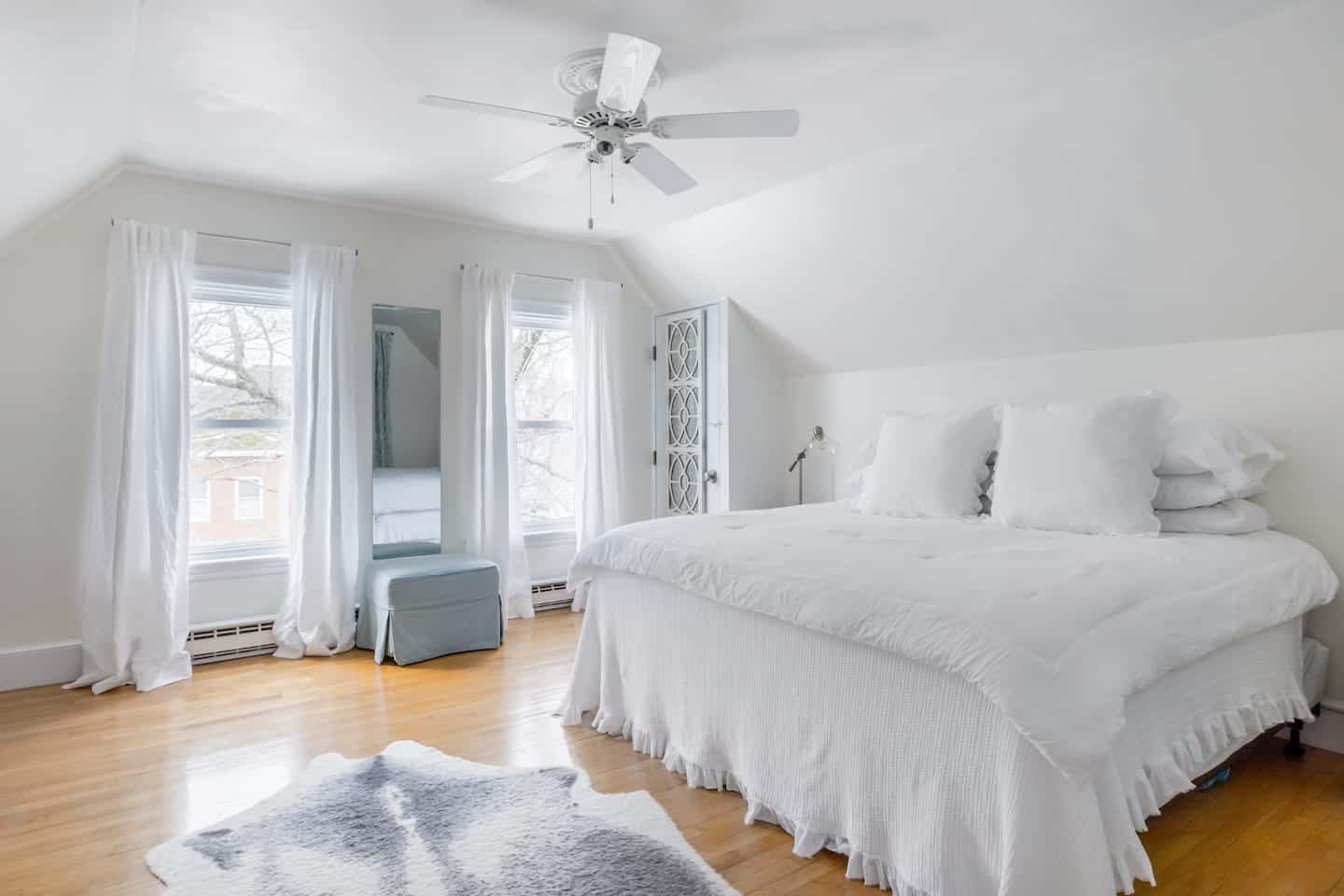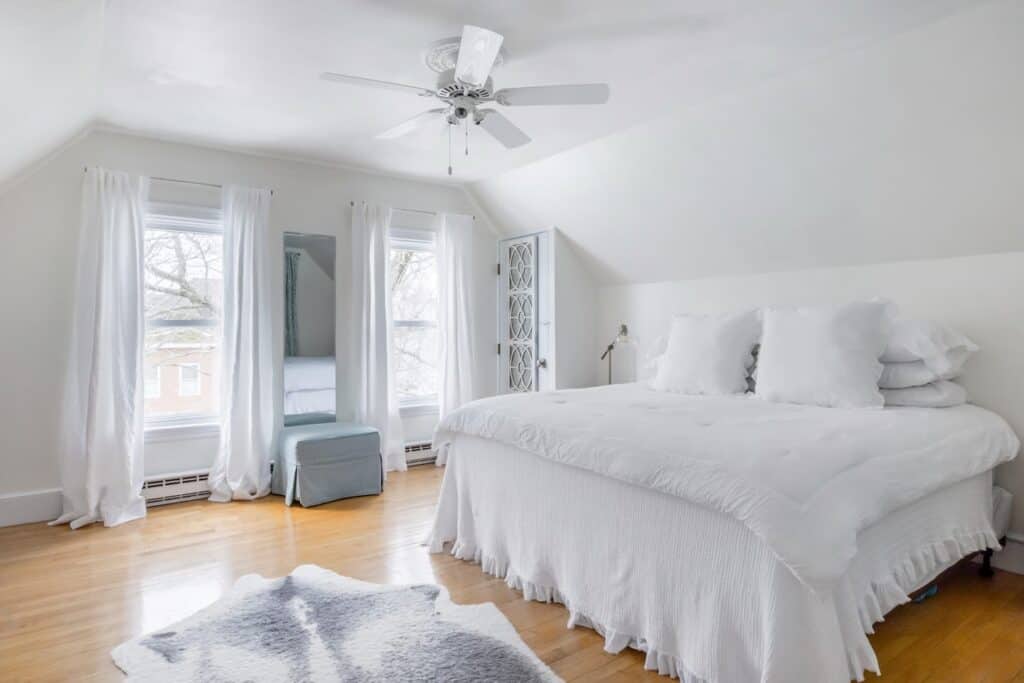 If you're looking for historic accommodation, you 100% have to stay at this 18th-century Victorian house! It's hosted by a superhost, has a 4.94 rating with 146 reviews, and is fit for up to four guests at a time.
This Portland Maine Airbnb is really bright, modern, and colorful. There's a living room, full kitchen, bedroom, and a full bathroom. The house's exterior is absolutely gorgeous and stands out against the other homes in the neighborhood.
This vacation rental is located right near Deering Center, a popular area in Portland. Within minutes, you can walk to some of the best restaurants in town, including Elsmere BBQ and JP's.
---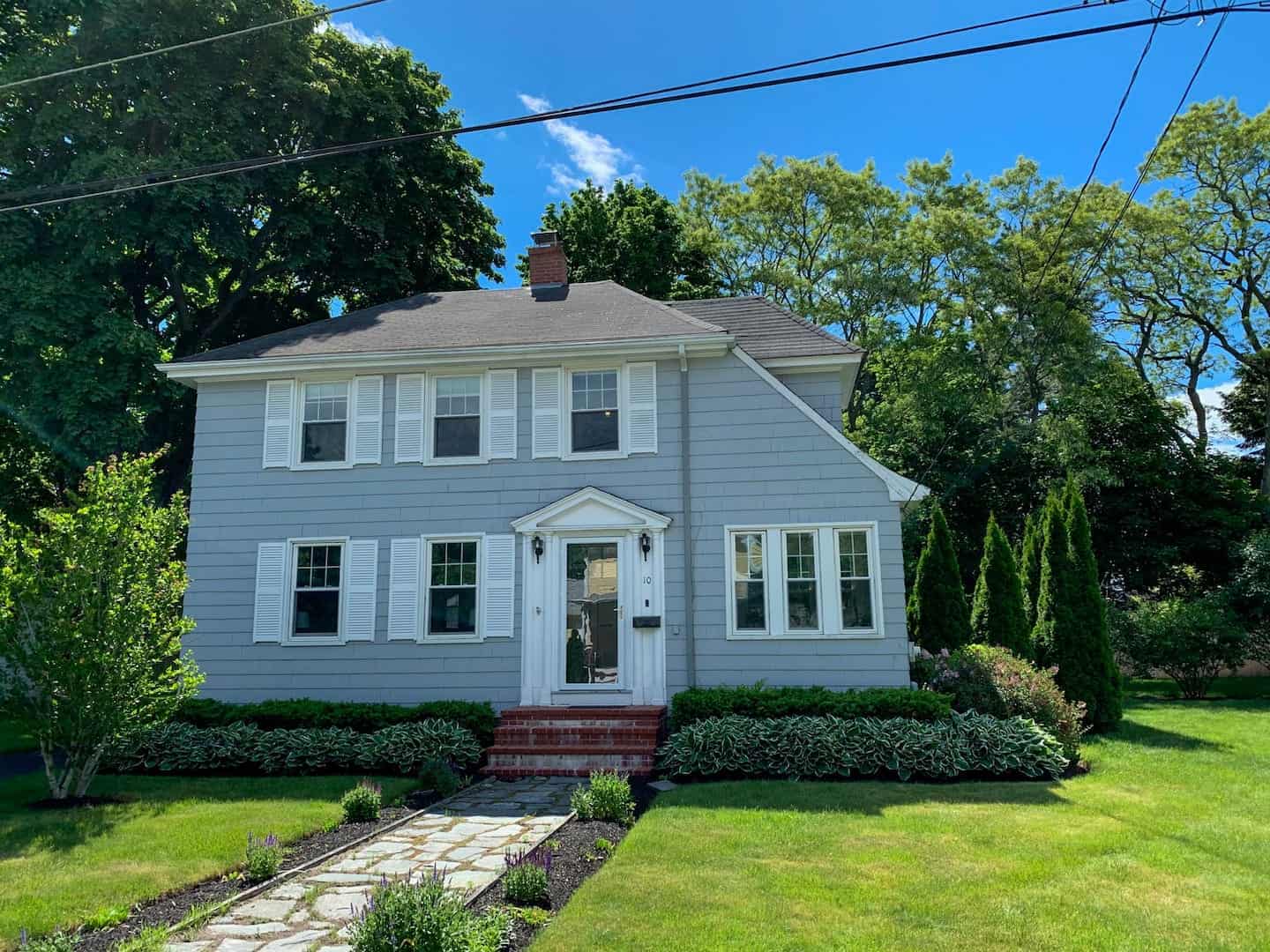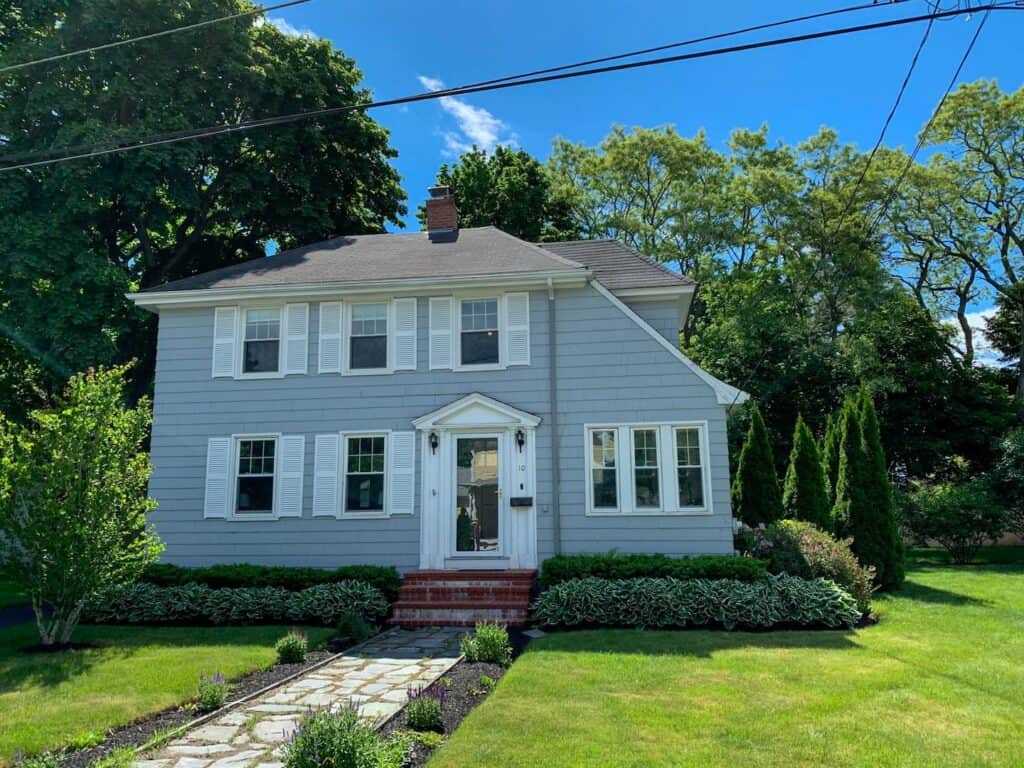 No waterfront city list of accommodations would be complete without an oceanside Airbnb! This Airbnb near Portland Maine is perfect for up to six guests and features three bedrooms, one and a half baths, a kitchen, living space, and even a backyard with a garden!
It's located in Falmouth Foreside, which is 2.5 miles away from Portland's downtown area. The area is residential, so it's quiet, and there is also nearby parking if you bring a car.
The house was recently renovated and is perfect for all seasons. There is air conditioning in every room for the summer, and there's also heating. What more could you want for a getaway to Portland?
---
---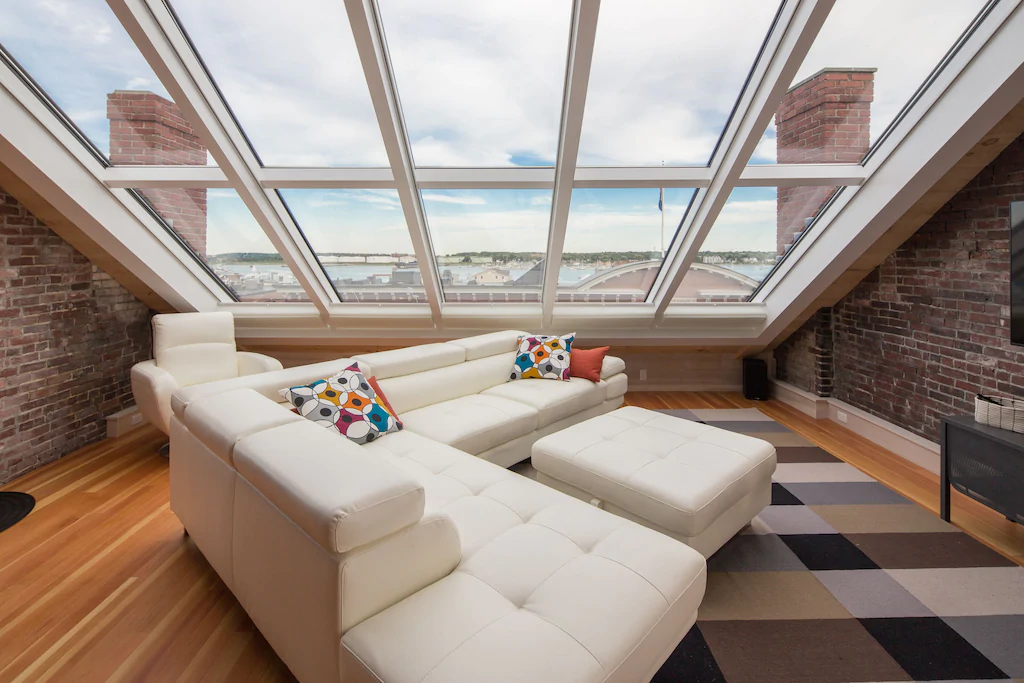 Who doesn't love visiting a place while living in luxury? You can do just that by staying in the "Margaret" Penthouse! It offers breathtaking views of Portland from above, including out to the harbor.
Four guests can stay here at a time. The interior is exceptionally cozy yet urban, with exposed brick walls and skylights that brighten the room. There's a kitchen with a breakfast bar, two bedrooms, laundry, two bathrooms, and a private deck.
There's a free parking spot included in this Portland Airbnb, and you'll be closely located to all of the best places to eat in Portland if you're a seafood fan.
---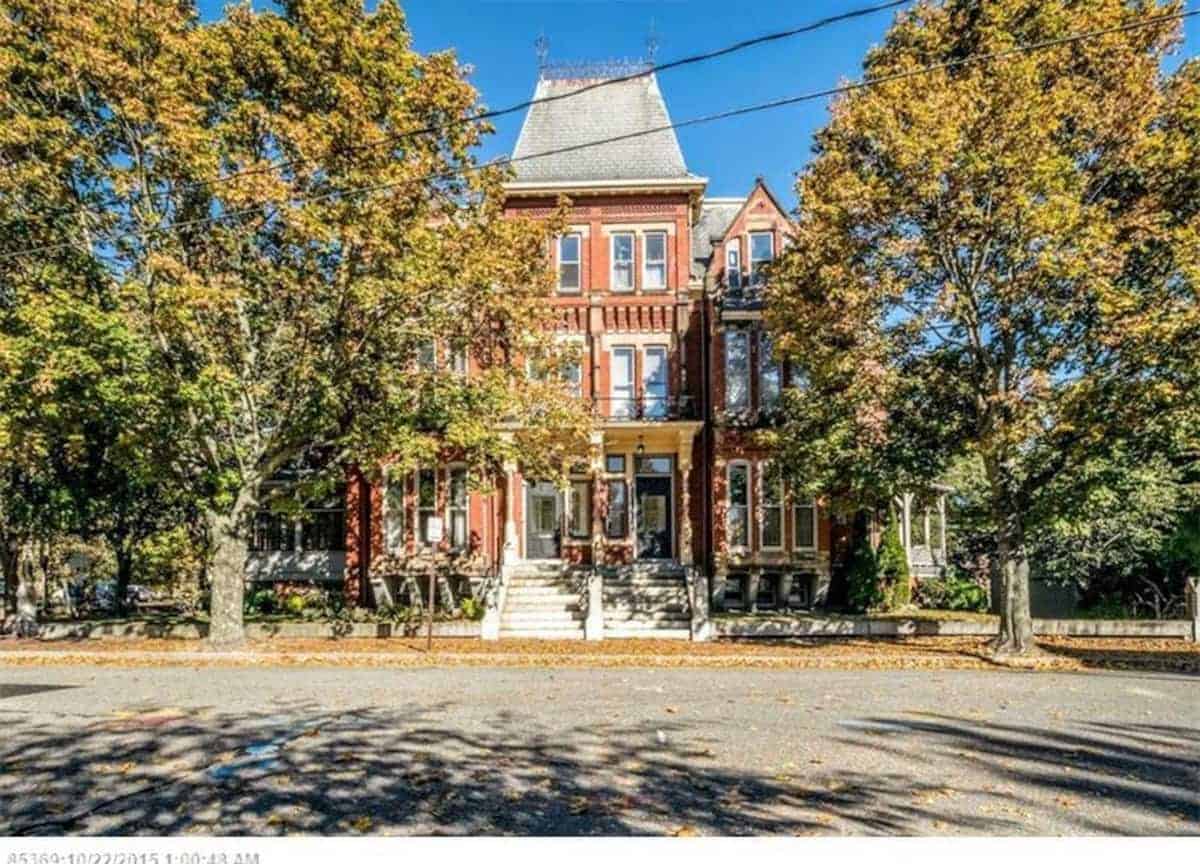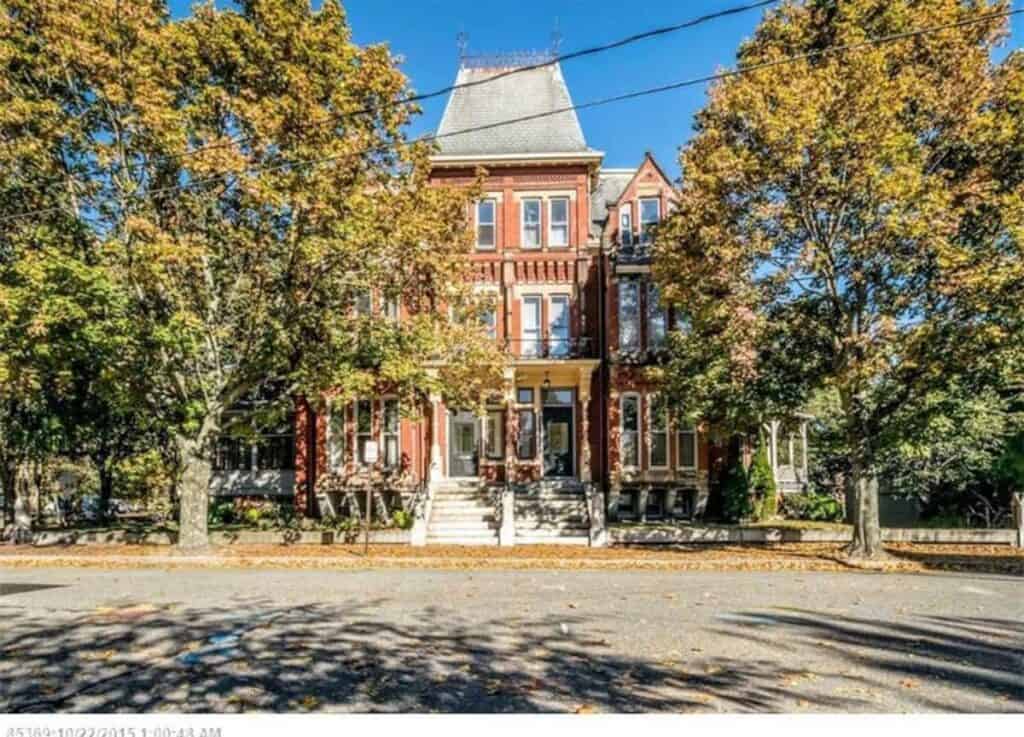 This Portland ME Airbnb is yet another historic Victorian townhome suited for up to eight people. The outside is incredibly gorgeous and vintage.
There are three bedrooms, a gorgeous living area, a huge kitchen area, a dining room, and two luxury bathrooms fit for royalty. While the interior has been modernized, there are still little pieces of history sprinkled throughout if you look closely.
This vacation rental is located right in the West End part of Portland, which is the most historic neighborhood in the area. It's only a short walk away from the water and a few gorgeous parks!
---
---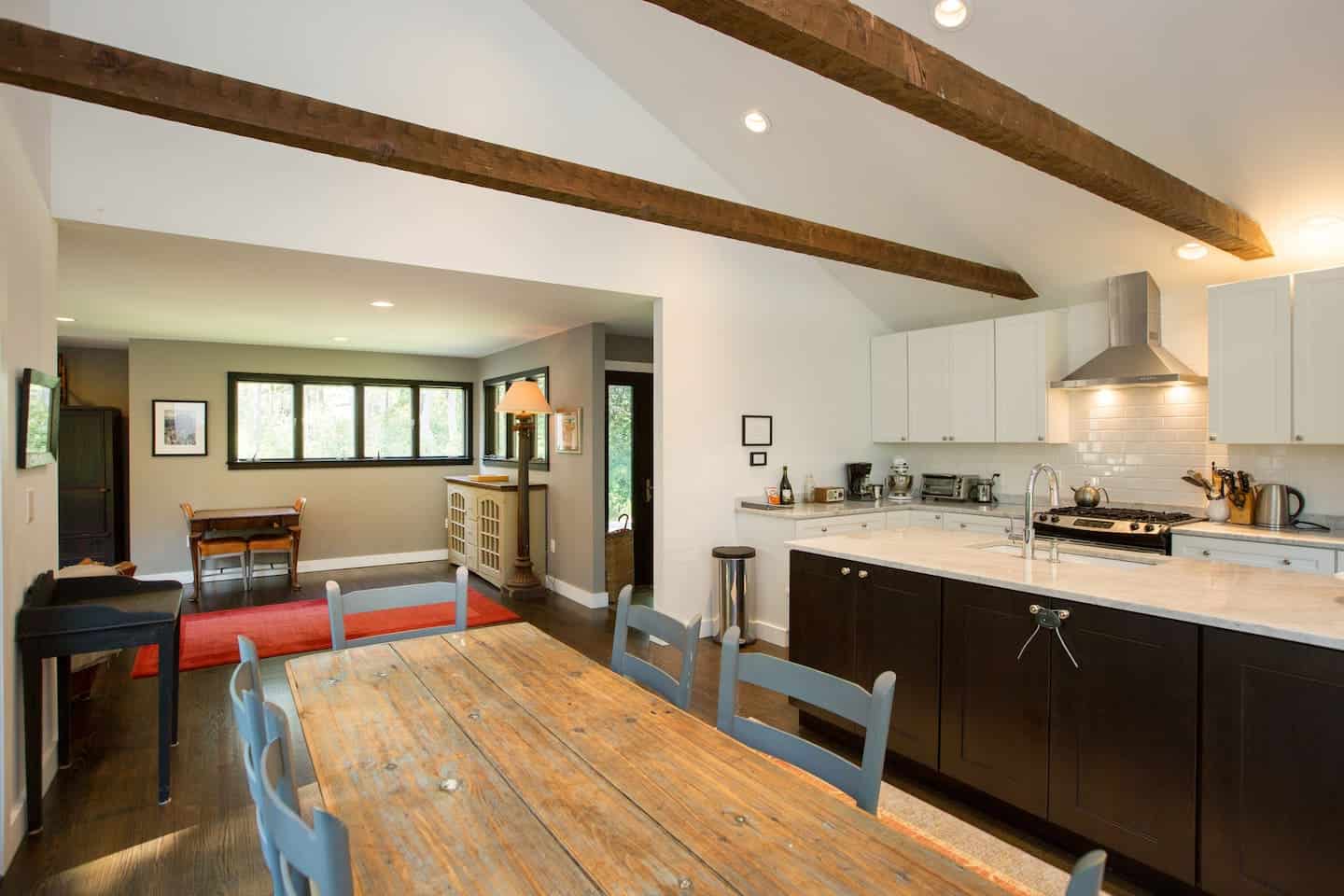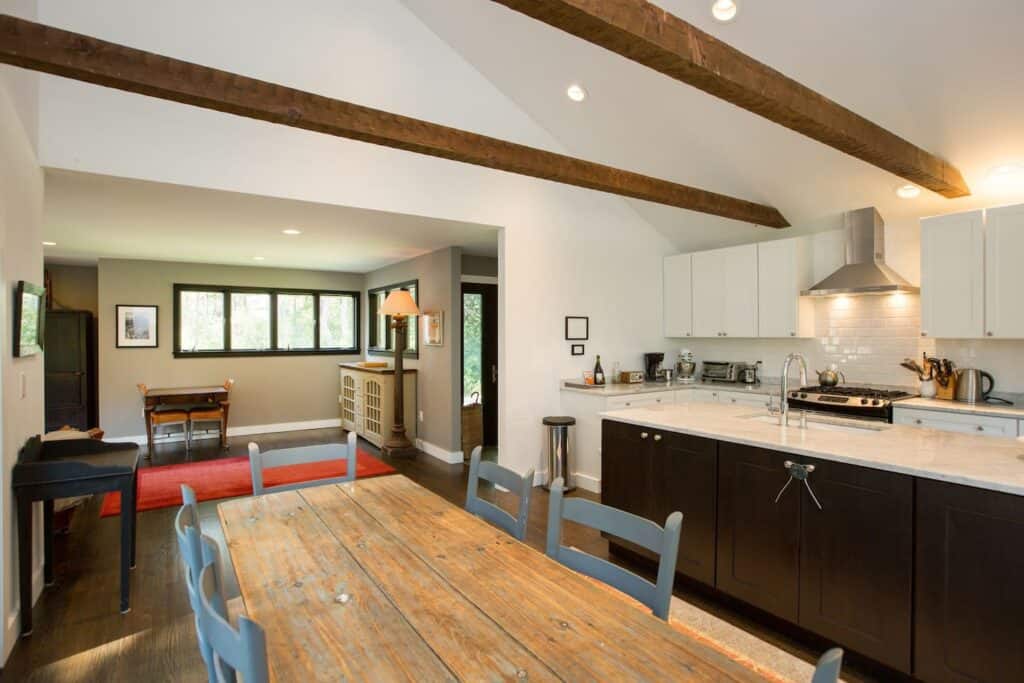 This bright vacation rental near Portland is perfect for six guests. It's located shortly outside of Portland in Yarmouth, but because of how beautiful it is, you surely won't mind!
The interior decor of this house is impeccable. You'll find exposed brick beams across the ceiling, a full kitchen, and sliding doors leading to a patio for you to start your mornings with a view.
With two acres of land to explore, you may not even want to leave to visit Portland! You have a decent amount of nature within the area to explore privately. The house was recently remodeled and has lots of eco-friendly additions.
If you want to go shopping, take a short 15-minute drive to Freeport and check out the popular L.L. Bean store and the other shops!
---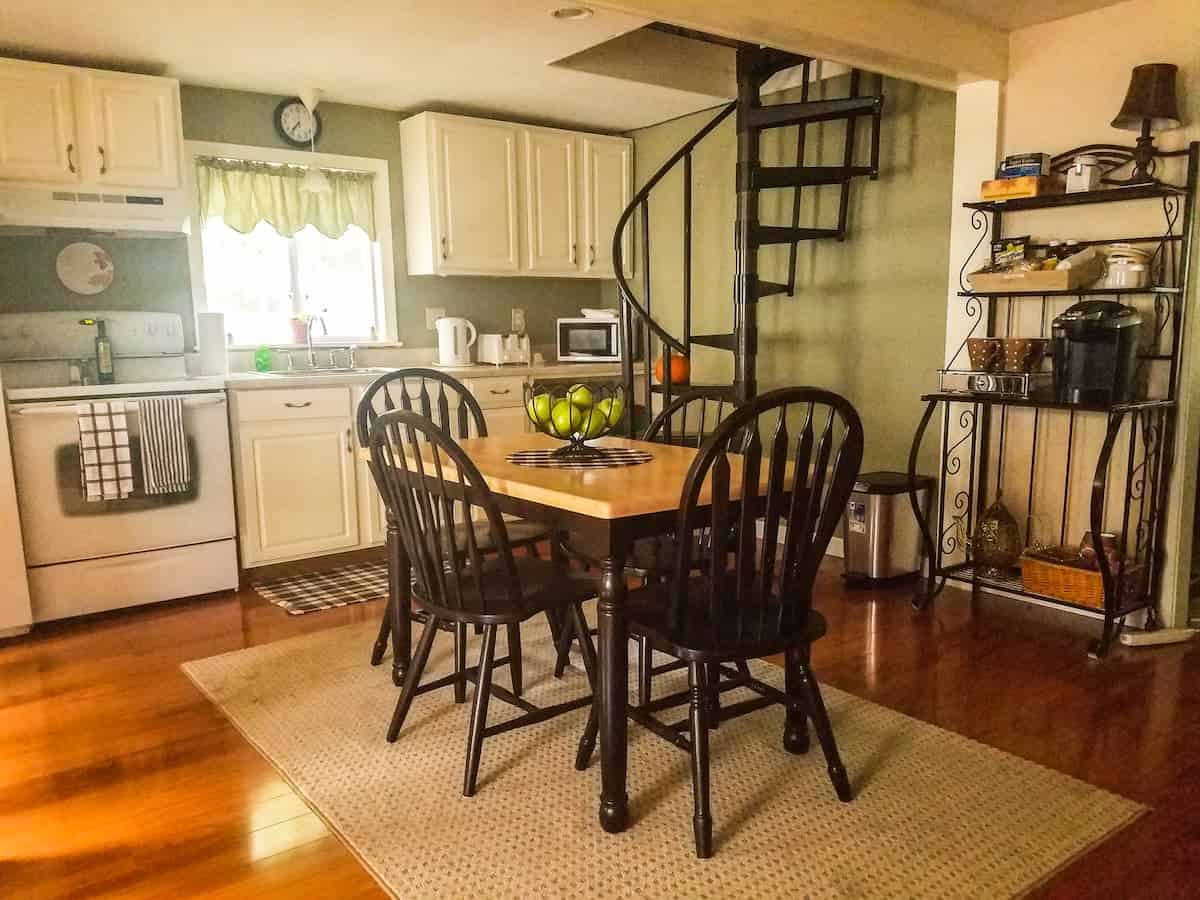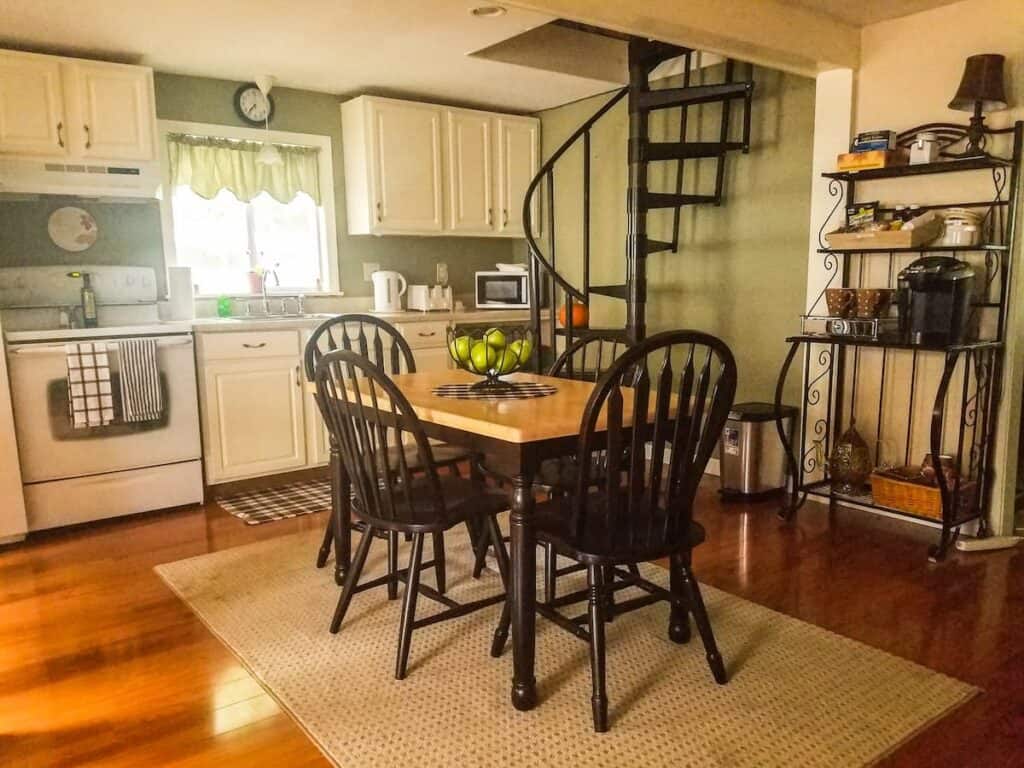 This list would not be complete without including a renovated barn with a loft! This home for up to six guests features three bedrooms, a kitchen, living space, and an outdoor patio.
The barn itself is comfortable and cozy. The area that it's located in is tranquil, but you can get to some of the best local breweries within a short car ride. Portland is also only a 10-minute ride away.
If you're traveling with a bigger group and you want a unique yet quiet accommodation, book your stay here!
---
---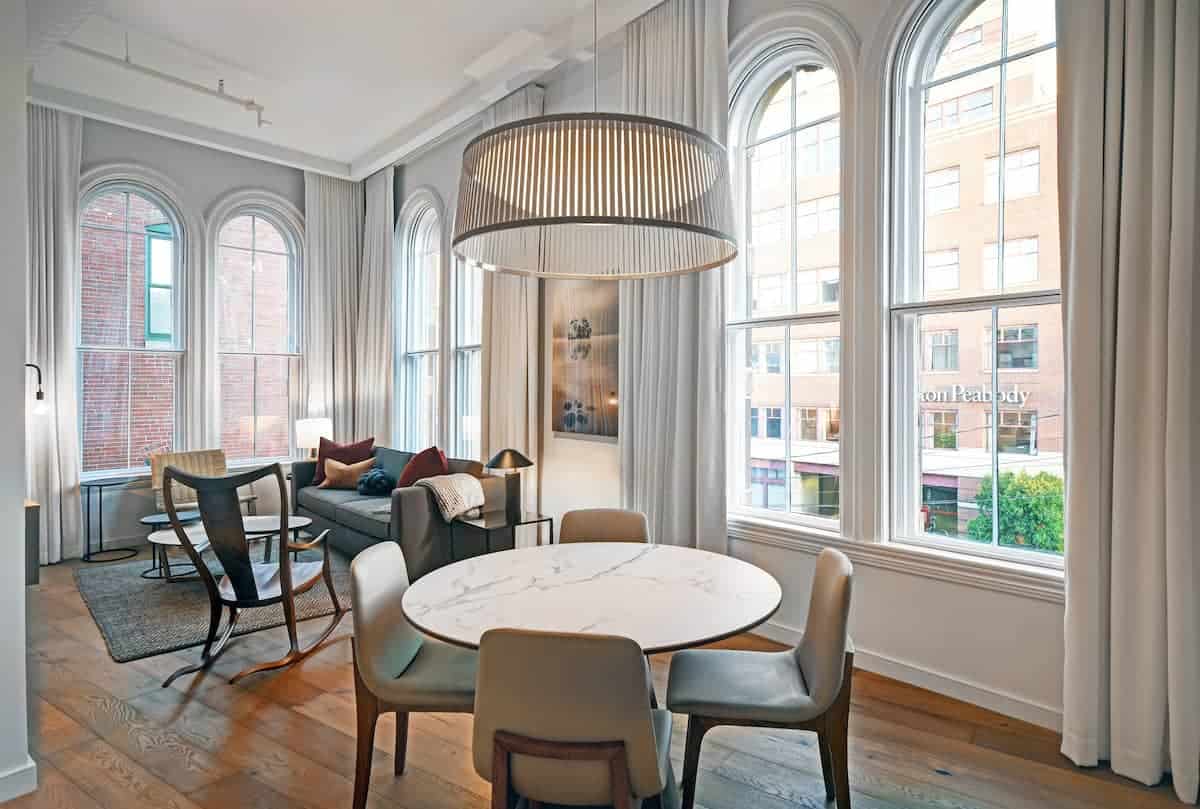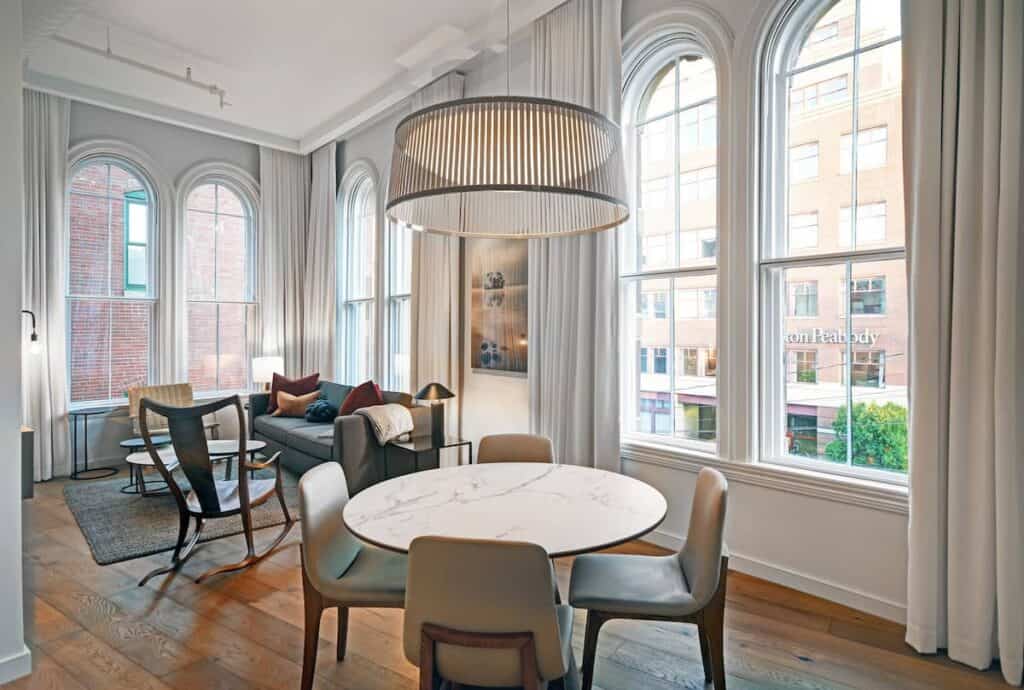 This urban Portland apartment for five is beautiful. It has an open concept floor plan, high ceilings, and huge windows that lighten the space.
The decoration is very minimalistic, which makes the apartment feel luxurious. There are two bedrooms, one bathroom, and a long living space with a kitchen. Inside, you'll even find modern appliances and beautiful white marble accents.
Located in Old Port, you'll be in the heart of Portland's downtown area. You can even take a short walk to the waterfront!
---
---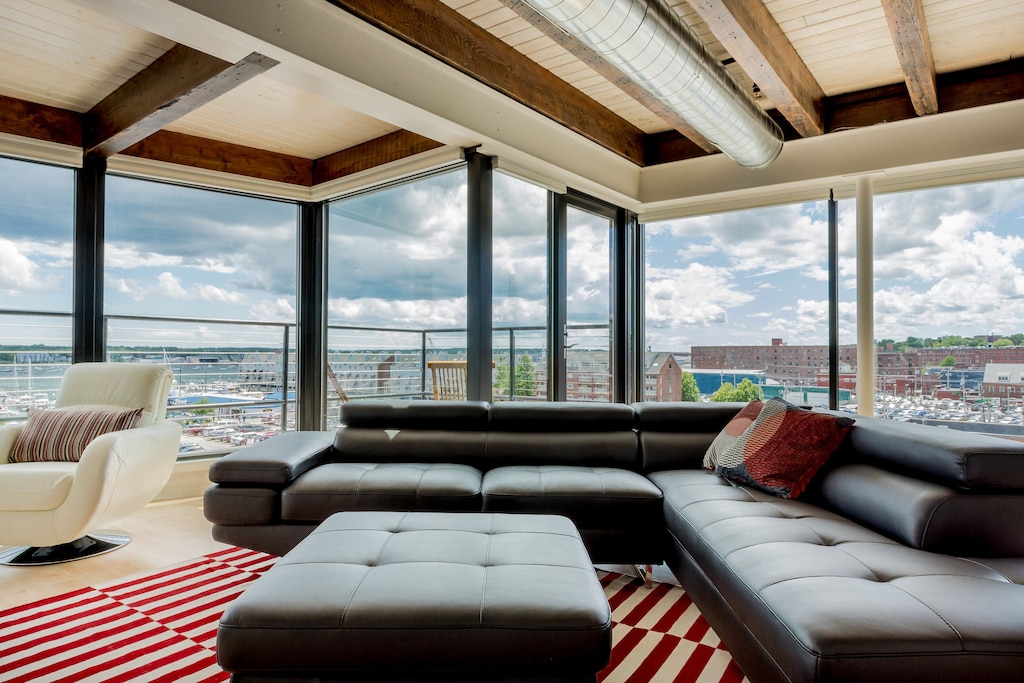 If you're looking for vacation rentals in downtown Portland Maine, you've got to check out this awesome penthouse unit in a historic brick building that has aaaaaall the cool features, like exposed brick and wood beams, and a rooftop deck with gorgeous views of the harbor.
This cool Portland ME VRBO sleeps up to 4 and does have a minimum age for the primary renter of 30, but as long as you can meet this criteria, you will love the location of this awesome VRBO in Portland!
---
---
If you're looking for a vacation rental in Portland Maine that perfectly positions you among the cobblestone streets of Old Port, you've got to check out this cool townhouse! Exposed brick and beams and wooden floors remind you that you are in Portland's historic district, but all the modern amenities and decor give you all the comfort and convenience you need.
You'll be in Portland Maine's downtown, able to easily walk to many of Portland's best restaurants and bars, so this is a very cool VRBO for anyone visiting Portland. This Portland VRBO sleeps up to 8, so give 7 of your favorite people a call so you guys can start planning your next weekend in Portland!
---
---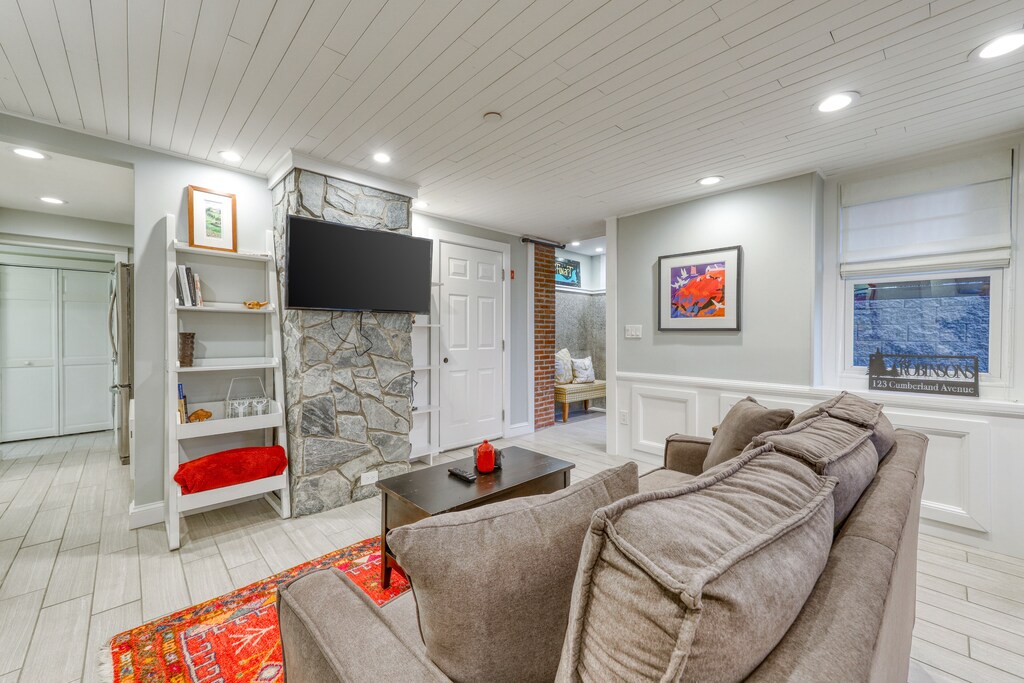 This lovely downtown Portland Maine vacation rental is beautifully situated near all kinds of fun Portland things to do, great places to eat, and more.
You'll only be able to sleep four in this contemporary condo in downtown Portland, but you'll love the ambiance and fresh decor inside!
---
---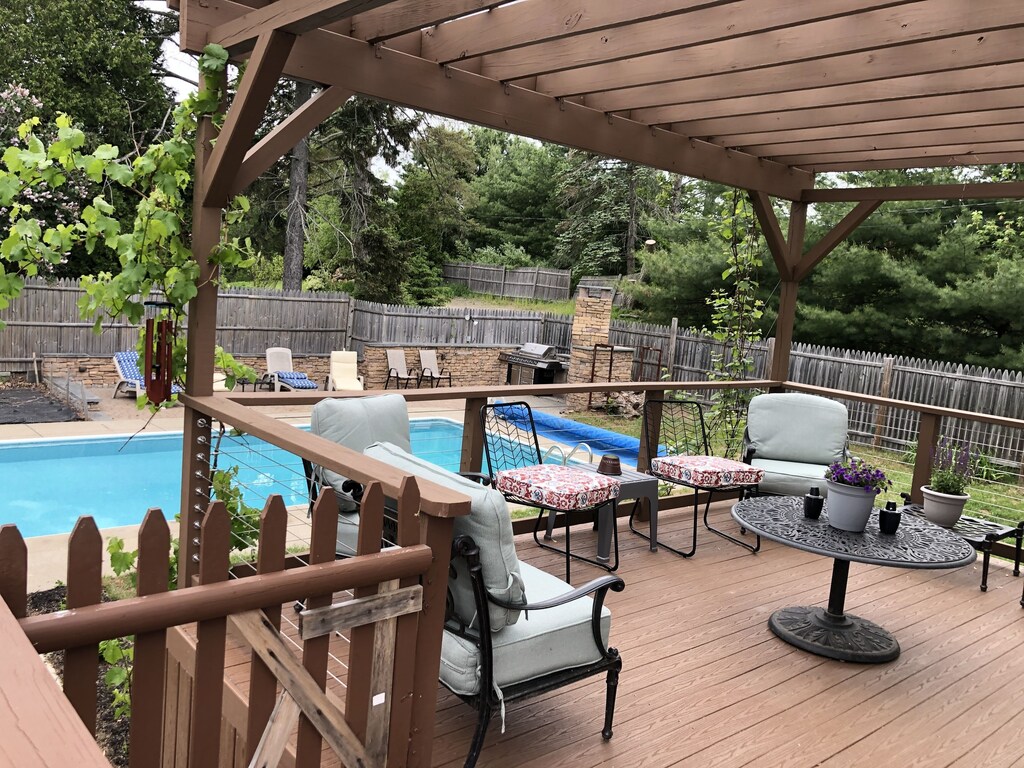 If you're looking for a vacation rental near Portland Maine with a pool, you've got to check this VRBO out! Located in Stroudwater, it's just a 6 minute drive to downtown Portland, so it's basically the perfect Portland VRBO for anyone looking for some great space, both indoor and out.
Sleeping up to 7, this gorgeous VRBO also has a great patio, a grill, and a fireplace. If you're planning your trip to Portland for summer, this VRBO with a pool would be a great choice.
---
---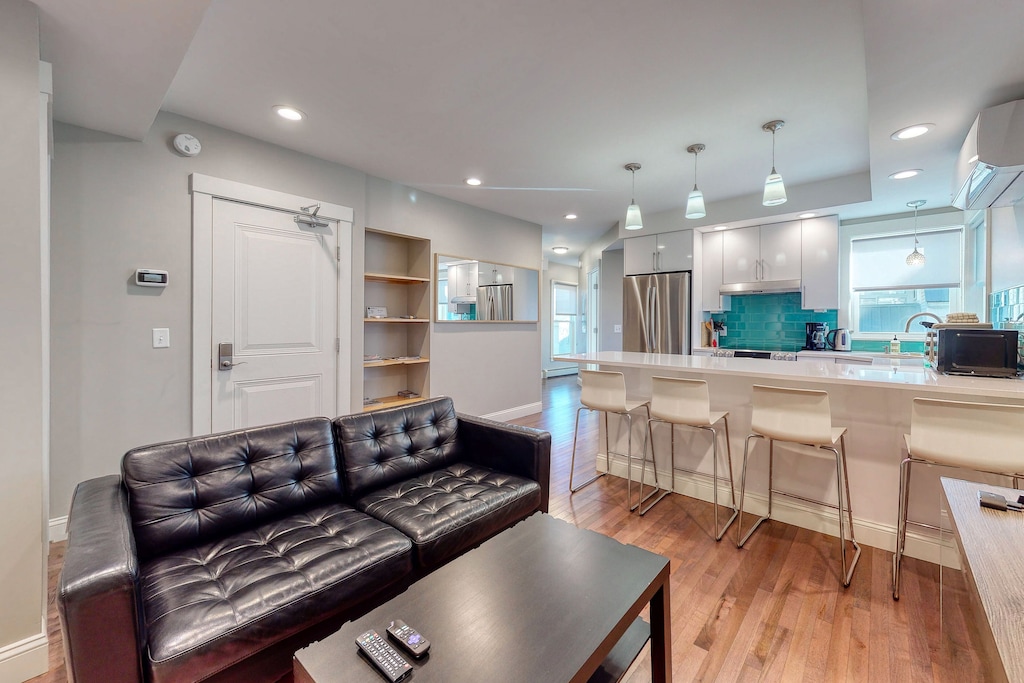 This modern and classy Portland Maine vacation rental is perfectly situated in Portland's East End, with easy access to all kinds of top Portland things to do and see!
Sleeping up to four, you'll find this Portland VRBO is spacious and cozy all at the same time, and you'll love the sleek and modern feel of the decor. Enjoy the view off of the private balcony, too!
---
---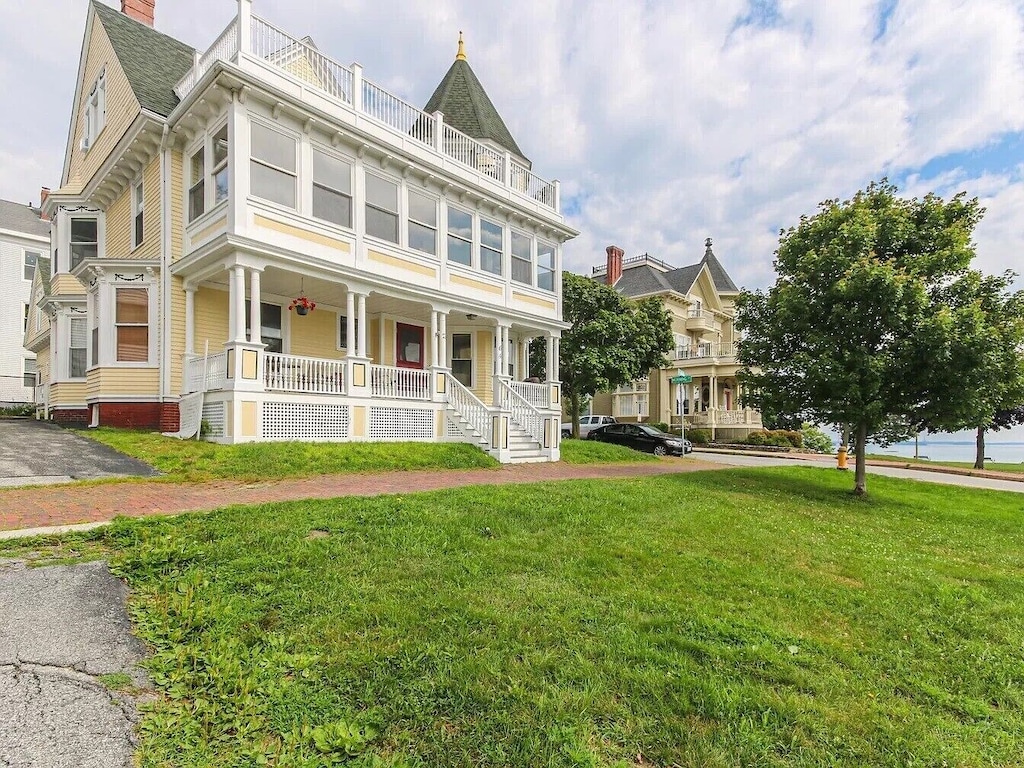 If you're looking for a VRBO in Portland Maine with spectacular ocean views, this is the vacation rental for you!
Sleeping up to 2, this beautiful Portland Maine Victorian home offers access to the kitchen, restroom, and bedroom, and those views of Casco Bay and easy access to downtown Portland restaurants and shopping aren't too shabby either.
---
You really can't mess up when booking accommodation for a visit to Portland, especially if you choose any of these Airbnb Portland Maine vacation rentals! The city itself is filled with great food, people, and breathtaking views. Happy trip planning!
---
---
You might also like:
---
Krystianna is a born and raised Vermonter and lived in the state for 22 years. She is the founder of Volumes & Voyages, a blog devoted to books and travel. After studying abroad in Dublin for a semester, Krystianna got bit by the travel bug and has been chasing her wanderlust ever since.